Halloween Snow 2014? Weather Forecast Predicts Candy, Chocolate And Chance Of Snow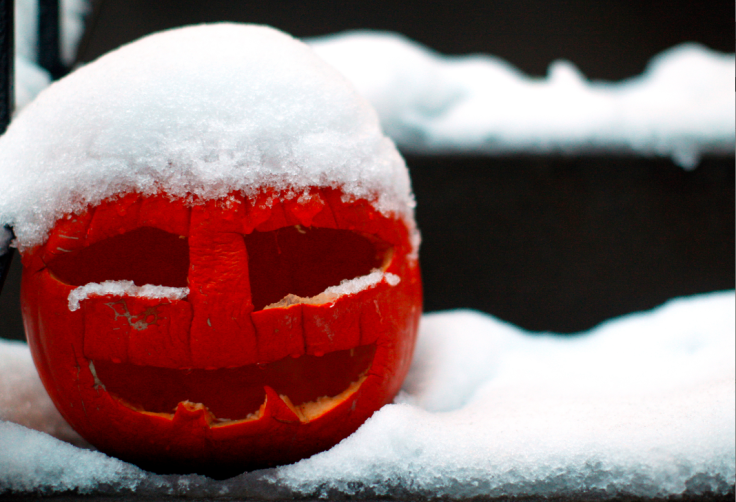 Most people enjoy a white Christmas, but what about a white Halloween? There's a chance the northeast could get a dusting of snow, the first of the season, thanks to some bone-chilling air, Accuweather.com warned Monday.
Children and adults who want to trick-or-treat are advised to bundle up. Even if it doesn't snow, the temperature is supposed to change dramatically, the weather forecasting service said. It will be 5- to 15 degrees below average in the northeast, Great Lakes and Ohio Valley. Temperatures will fall into the 20s in some parts of the Midwest.
As long as people don't mind wearing a few extra layers, there's no need to worry about the white stuff getting in the way. There's a 35 percent chance of precipitation and even if it does snow, no accumulation is expected.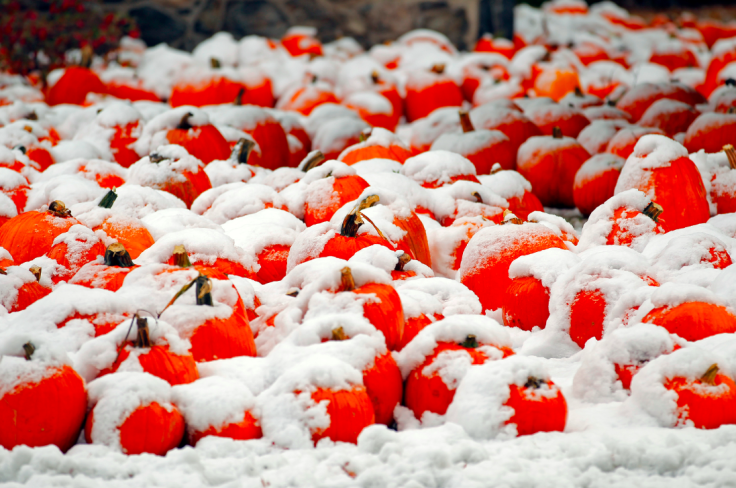 "We're looking at something more like a wintry mix," National Weather Service meteorologist Dan Thompson said, according to MLive.com. "There's a chance there might be some flakes mixed into whatever falls, but we're not expecting any accumulation."
It is more likely that it will rain during the day on Halloween, meteorologist Dennis Bowman told KDKA, Pittsburg. If it does snow, it probably won't happen until after 10 p.m. EDT.
Even though snow and Halloween sound like a strange combination, it's not that unusual. One of the worst snowstorms in Buffalo's history occurred in October 2006, an unprecedented lake effect storm, Gawker's The Vane noted.
After some netizens heard about the potential for snow, many took to Twitter to discuss the first possible dusting. Some of their comments have been posted below:
Follow me on Twitter @mariamzzarella
© Copyright IBTimes 2023. All rights reserved.