'Hand Of God' Star Ron Perlman Teases Righteous New Character At SDCC 2015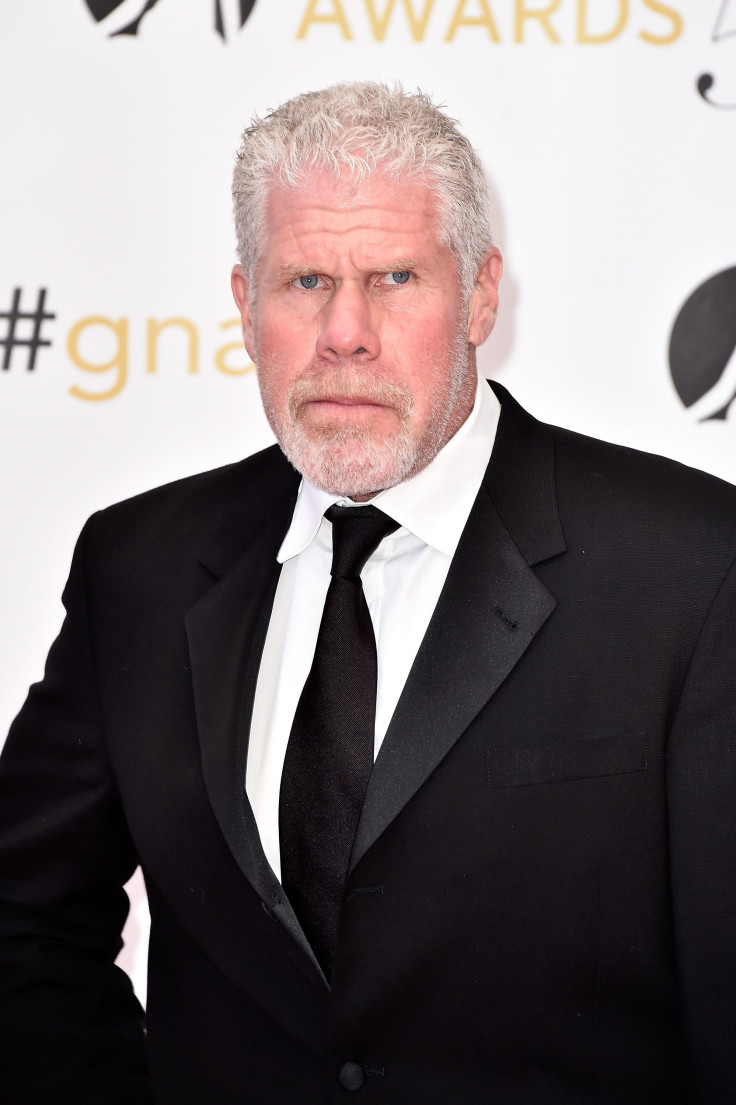 Ron Perlman has jumped from comic book superhero in "Hellboy" to member of a motorcycle gang in "Sons of Anarchy." Now, he's putting on judge's robes for a new Amazon drama called "Hand of God." After a pilot was released last August, the full first season will become available through Amazon next month.
At San Diego Comic-Con (SDCC) Room 6A, members of the cast and crew opened up festivities with an hour-long panel discussion of what fans should expect. Star Perlman was joined by show runner and creator Ben Watkins ("Burn Notice"), Garret Dilahunt ("Justified"), Julian Morris ("Pretty Little Liars"), Emayatzy Corinealdi ("Criminal Minds"), Andre Royo ("Happyish"), Alona Tal ("Supernatural") and Elizabeth McLaughlin ("Betrayal").
So before "Hand of God" drops on Amazon, here's what the cast and crew had to say at their SDCC 2015 panel.
The Viral Marketing Begins
Perhaps this will be one of SDCC's creepier marketing stunts. Outside the building, Ron Perlman look-alikes in pastor robes picketed the event with ominous signs and the show's hashtag. Repent for the show is near!
"Hand Of God" Is Special To Perlman
In an earlier interview with Variety, Perlman pointed out how "Hand of God" was one of the most unusual scripts he has encountered in his 45 years in the industry. He said the show had "no playbook or rulebook for it, it didn't resemble anything I had done before." Well, the great casting certainly helps and Perlman called them "hard to top."
Religion Will Play A Major Role On "Hand Of God"
It seems as though the new Amazon will not be taking its religious overtones lightly. Creator Ben Watkins said that the show will challenge its viewers' faith. One Twitter user equated the use of religion in "Hand of God" to science in "Breaking Bad." We all know how well that worked out.
Perlman Really Digs Television
He expressed his excitement over diving into another show and the way the medium is evolving. His character, Judge Harris, decides to become the "hand of God" and exact justice on his terms, pointing to a gritty antihero kind of role.
Some Tidbits About Julian Morris' Character
The scoundrel pastor will encourage Judge Harris to take up the vigilante cause like a kind of sidekick.
You Missed Show Swag
Be jealous. It's what SDCC 2015 is all about.
Pause For Potential "Hellboy 3"
While it wasn't officially announced, Perlman broke from the "Hand of God" conversation to put in a plug for his superhero series, "Hellboy." Now that's playing to the fan base at SDCC 2015.
Missed the exclusive new season trailer? Watch it now via Entertainment Weekly.
© Copyright IBTimes 2023. All rights reserved.
FOLLOW MORE IBT NEWS ON THE BELOW CHANNELS