'Hannibal' Season 3 Spoilers: Series Finale Would Be A 'Fitting' End, But Leaves Door Open For Movie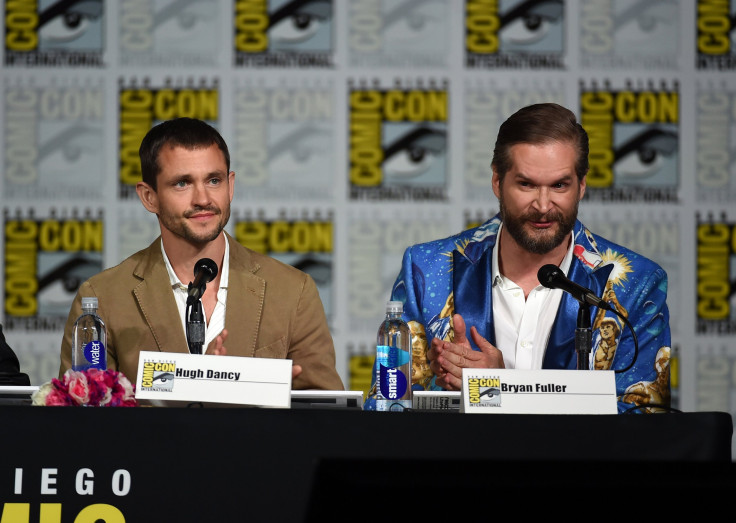 "Hannibal" fans know their show is in a state of limbo right now. NBC canceled the drama last month, but showrunner Bryan Fuller decided to look for a new home for the Hannibal Lecter (Hugh Dancy) story. However, neither Netflix nor Amazon picked up the series. After being moved to Saturdays, a move which emphasizes that NBC has made their final decision, "Hannibal" audiences are worried that the Season 3 finale will be the series finale. If that's the case, the cast and writers have said it won't be a disappointing ending.
"I think that should that be our farewell, it would be a fitting one," Dancy told TV Line. "But you could've said the same thing about the end of the first season and the end of the second season. Bryan has described to me what he had envisioned moving forward into the next season which would be justified by the way we end this year. But it'll be a big splash."
Fuller agreed that the finale could be a good way to end the show, but it also leaves room for expansion. "This finale wraps up the television series in a really good way and also is a platform for launching a new version of telling the story," Fuller told Entertainment Weekly.
Of course, Fuller doesn't want it to end just yet. He revealed to TV Line that that he wants to create a "Hannibal" movie if they can't get a Season 4. "I think the funnest thing for all of us would be a feature film, and Martha [De Laurentiis, executive producer] has the feature film rights and the feature film experience," Fuller said.
Nonetheless, fans won't be left with any unbearable cliffhangers at the end of "Hannibal" Season 3. "I think that we got to a kind of justifiable and different form of conclusion between Will and Hannibal, and Dolarhyde as well, that was justified and that will be very satisfying," Dancy added.
Viewers might not know the fate of "Hannibal" for quite a while, but it seems the finale writers anticipated that. With the way Season 3 ends, it apparently will make sense for the show to have a hiatus before returning to TV.
"Hugh and Mads [Mikkelsen] are very committed to the show and would love to continue with it," Fuller said at San Diego Comic-Con panel, the Guardian reports. "The way this season ends, there may be an opportunity for a little break and then hopefully we'll find a way to bring Mads and Hugh back to you."
"Hannibal" Season 3 airs Saturdays at 10 p.m. EDT on NBC. Do you think "Hannibal" will get a movie to wrap up the story or was the pass from Netflix and Amazon the final nail in its coffin? Sound off in the comments section below!
© Copyright IBTimes 2023. All rights reserved.