Happy Birthday, Trayvon Martin: Parents Recall Slain Son On 22nd Birthday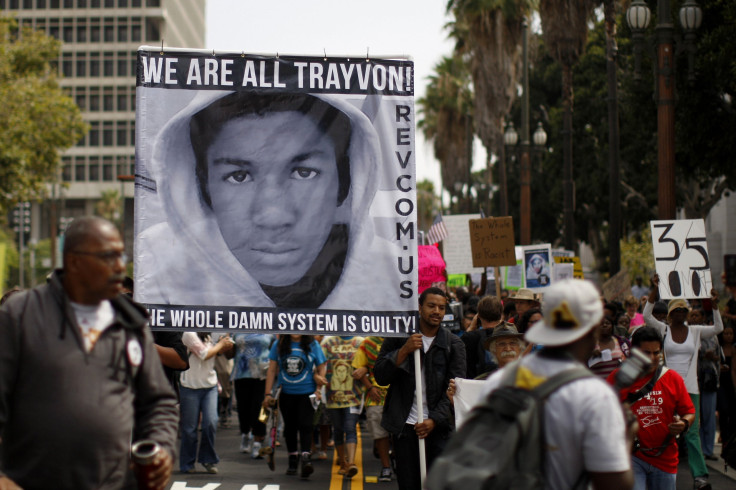 Trayvon Martin was fatally shot by a neighborhood watchman nearly five years ago in a gated community in the central Florida suburb of Sanford just weeks after his 17th birthday on Feb. 26, 2012. The teen boy was walking home from a convenience store where he had purchased an Arizona juice drink and a package of Skittles.
Martin would have celebrated Sunday his 22nd birthday. George Zimmerman, the man who shot Martin, deemed him to be "possibly dangerous" because of his race and the fact that he had the hood of his sweatshirt pulled up over his head.
Zimmerman, who was not at first arrested, was later acquitted of murder by a jury. The decision incited national outrage and also sparked the Black Lives Matter social justice movement, which launched a year after his death.
Just recently, Martin's parents collaborated to write "Rest In Power: The Enduring Life of Trayvon Martin," published Tuesday by Spiegel & Grau. The book not only recounted the night Martin was killed, but it also gave readers an insight into how Martin's grieving parents were shoved into the spotlight by tragedy.
"The calendar says five years, but it seems like just a few months," Martin's mother, Sybrina Fulton, said in an interview with The Associated Press. "I know that we're still healing."
Writing the book wasn't a healing experience, but it was therapeutic to know that writing it might help others, Martin's father, Tracy Martin said.
"It was hard because we relived this every time we had to go back and write something about it. ... It stayed fresh," he said.
Martin's parents said the police shooting deaths of Michael Brown in Ferguson, Missouri, Tamir Rice in Cleveland and Walter Scott in North Charleston, South Carolina, have added to their grief since their son's death. But working to raise awareness about racial injustice has helped heal their wounds, as did having a black president in the White House who identified with their son.
It "went a long way," Tracy Martin said.
© Copyright IBTimes 2023. All rights reserved.