'Harem In The Labyrinth Of Another World' Episode 8 Live Stream Details, Spoilers
KEY POINTS
Michio plans to get a new house
"Harem in the Labyrinth of Another World" Episode 8 is airing Wednesday
The episode will be out on Crunchyroll
Michio and his friends arrive in the city of Quratar in "Harem in the Labyrinth of Another World" Episode 8.
The official website has released the synopsis and spoiler stills of Episode 8, hinting that Quratar is known for its large labyrinth. Due to its strategic location, several explorers live in Quratar.
Michio thinks it will be a good base for their future adventures. He wants to get a house in a quiet neighborhood with reasonable rent. Michio believes he can enjoy life with Roxanne in the city of Quratar.
"Harem in the Labyrinth of Another World" Episode 7 recap
In the episode, Alan, Michio, Roxanne and the rest are ready to ambush the bandits who were planning to take over Alan's mansion.
Michio spotted a level 3 bandit and tried to catch him using experimental magic. He used the Equivalent Exchange spell and it caused a self-destruct orb the thief possessed to explode.
Alan was pleased by Michio's efforts and rewarded him. Meanwhile, Michio was low on magic and he decided to enter the labyrinth to replenish his mana from the monsters.
Inside the labyrinth, he found out that he unlocked the Mage title after using Equivalent Exchange. He wanted to buy a staff but suddenly found himself inside the room of the second-floor boss. Michio and Roxanne were facing a massive caterpillar but they were able to beat it.
After completing their adventure in the labyrinth, the duo headed back to the inn to relax. Michio vowed to get a new house so that Roxanne doesn't have to come back to the shady inns.
"Harem in the Labyrinth of Another World" anime is based on the original work by Shachi Sogano and Shikidouji.
The opening theme of the anime, titled "Oath," is performed by Shiori Mikami. The ending theme, "Gentleman's Deal 600,000 Naal," is by Kenta Miyake and Taku Yashiro.
"Harem in the Labyrinth of Another World" Episode 8 is scheduled for release Wednesday. Fans can watch the episode online on Crunchyroll. The installment will live stream in Japanese with English subtitles.
The anime is titled "Isekai Meikyū de Harem wo" in Japanese.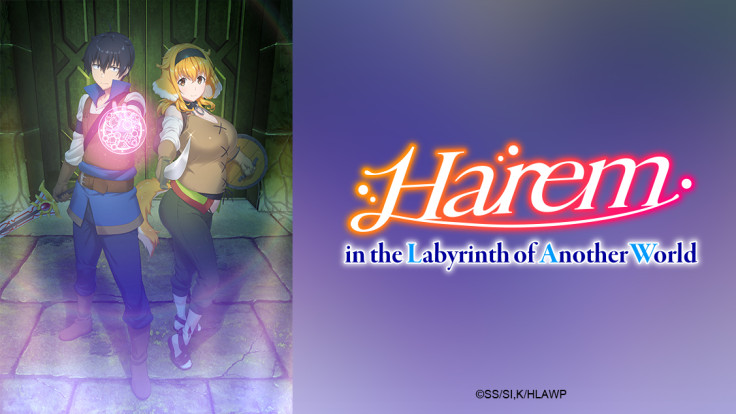 © Copyright IBTimes 2023. All rights reserved.