Harold Camping, Notorious Doomsday Preacher, Dies At 92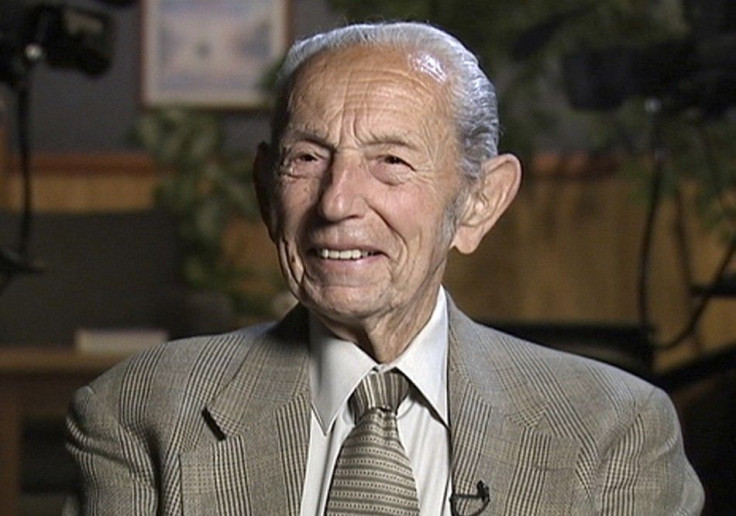 Harold Camping, the California evangelical preacher best known as the guy who liked to tell everyone the world was about to end, has died at 92. The Associated Press reported Tuesday that the retired civil engineer died at his home on Sunday after he had been hospitalized for a fall.
Camping predicted numerous different days for Armageddon. Whenever his prophecy didn't come to fruition, he seemingly out of nowhere picked another day for the Rapture. He used thousands of billboards to broadcast the end of the world, but eventually gave up when his last date-specific doomsday did not occur on May 21, 2011.
According to the AP, Camping's nonprofit Oakland-based ministry, which he founded in 1958, spent millions of dollars to let the public know when the Rapture was reportedly coming. His Christian media empire, Family Radio, purportedly scrolled his Judgment Day message on more than 5,000 billboards and even plastered 20 RVs with the same memo.
Though Camping eventually gave up on predicting the world's end when the May 2011 prophecy did not come through, he said it was actually going to happen that October and that he was five months off. The preacher reportedly suffered from a stroke three weeks later and said he had essentially seen the light. He chalked up his failed prediction to confusion and explained to his followers that what had happened was a "spiritual" Judgment Day and that some would be swept into the heavens in a few months.
When that apocalypse didn't occur either, the preacher conceded and wrote a note on his website to his followers where he essentially apologized for being wrong. "We realize that many people are hoping they will know the date of Christ's return," Camping wrote in March 2012, according to the AP. "We humbly acknowledge we were wrong about the timing."
Some followers gave up their possessions, convinced that Camping's prediction was true. That's when he finally came forth and said he felt horrible about his failed prophecy. "If people want me to apologize, I can apologize," he said when the Rapture didn't happen. "I pray all the time for wisdom."
Camping is survived by his wife of 71 years. He wrote 30 books and booklets. Family Radio network issued the following statement after his passing: "We know that each of us remain in God's hand, and God is the One who knows our appointed time to leave our earthly body behind."
Follow me on Twitter @mariamzzarella
© Copyright IBTimes 2022. All rights reserved.
FOLLOW MORE IBT NEWS ON THE BELOW CHANNELS