'Harry Potter' Star Tom Felton Reveals 'Secret Love' For Emma Watson In New Memoir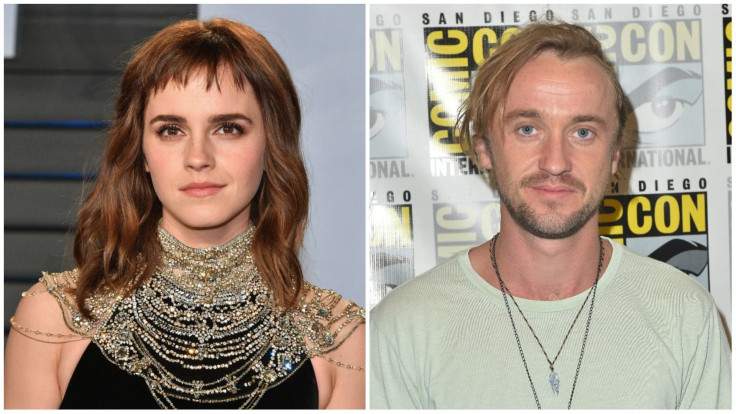 KEY POINTS
Tom Felton got candid about his feelings for his "Harry Potter" co-star Emma Watson in his memoir
He said there had been a "spark" between them but "only at different times"
Felton said he loved and admired Watson as a person but doesn't think he was "ever in love with" her
Tom Felton revealed that he had secret romantic feelings for Emma Watson in his new memoir.
In his book "Beyond the Wand: The Magic and Mayhem of Growing Up a Wizard," the 35-year-old actor admitted that there had been a "spark" between him and his co-star, 32, when they were filming the "Harry Potter" series.
"I've always had a secret love for Emma, though not perhaps in the way that people might want to hear," Felton wrote in an excerpt published by Evening Standard. "That isn't to say that there's never been a spark between us. There most definitely has, only at different times."
The two co-starred in all eight of the "Harry Potter" movies from 2001 to 2011. Watson played Hermione Granger, while Felton portrayed her nemesis Draco Malfoy in the franchise.
In his book, the "Flash" actor shared that their first encounter, which took place at an audition when he was 11 and she was 9, did not go well.
Felton wrote that Watson pointed at a boom microphone and asked him, "What's that?" to which he responded, "It means they are recording us, obviously."
According to the actor, things "got worse" from there.
Felton shared an incident in which he and other cast members mocked Watson over a dance routine that she performed for them at lunchtime. He said that his group was "predictably dismissive" and that they snickered during her dance.
"We were just being s----- boys, largely out of awkwardness and because we thought taking the p--- was cool," Felton wrote.
But Felton and Watson eventually became good friends.
He shared that he learned Watson had a crush on him when she was 12 and he was 15. Although he insisted their relationship was platonic, the actor said his girlfriend at the time suspected his feelings for his co-star were romantic.
"Rumours started to abound that there was more to our relationship than we were letting on. I denied that I liked her in that way, but the truth was different," he wrote. "My girlfriend at the time knew straight away that there was something unspoken between us. I remember using the familiar old line, 'I love her like a sister.' But there was more to it than that."
Upon reflection, Felton said he doesn't think he was "ever in love with Emma." But he didn't deny his admiration for the "Circle" actress.
"But I loved and admired her as a person in a way that I could never explain to anybody else ... we were kindred spirits," he wrote. "I know for certain I'll always have Emma's back and she'll always have mine too."
Last year, Felton made similar comments when he was asked about the past romance rumors involving him and Watson during an interview.
The actor told Entertainment Tonight, "We are something, if that makes any sense. We've been very close for a long time. I adore her."
"As far as the romantic side of it, I think that's a Slytherin/Gryffindor thing rather than a Tom and Emma thing," he explained.
"Beyond the Wand: The Magic and Mayhem of Growing Up a Wizard" will hit shelves Tuesday.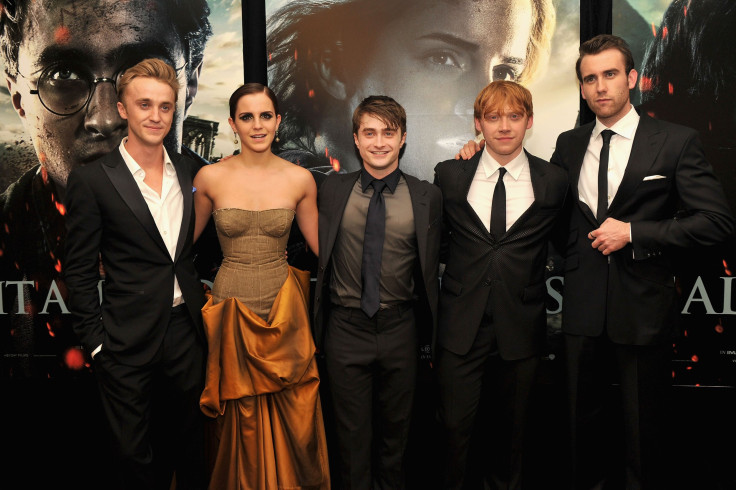 © Copyright IBTimes 2023. All rights reserved.