Harry Styles Fan Fiction Author Anna Todd Secures Six-Figure Deal For Publishing 'After'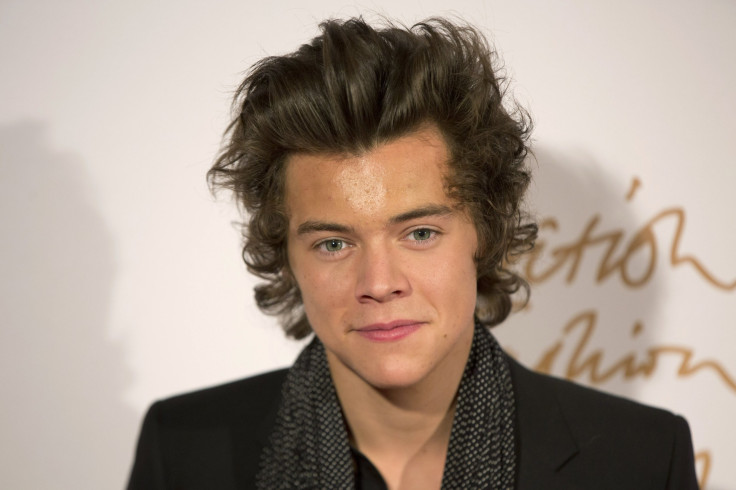 A One Direction fan's decision to incorporate Harry Styles into her online fantasy life has resulted in a cool six-figure payout.
Following in the footsteps of fan fiction turned published authors E.L. James ("Fifty Shades of Grey") and Cassandra Clare ("The Mortal Instruments"), Web author Anna Todd has secured a publishing deal with her Harry Styles-inspired novel, "After." According to a report from Publisher's Weekly, Todd, 25, recently made a "mid-six figure deal" with Simon & Schuster's Gallery Books to secure the audio and world rights to her trilogy series, original published on the online writing and reading community site Wattpad.
"She began writing on Wattpad and didn't plan to do a novel," Ashleigh Gardner, Wattpad's head of content/publishing and the party responsible for S&S's "After" acquisition, told PW. "It became a big thing very quickly. We noticed it."
While Todd's original work, which currently has over 800 million views and counting, will remain on Wattpad, Gardner said she has plans to edit down the expansive series. "The book is very long," Garden said. "We're committed to keeping the story people know, but we want to reach traditional readers as well."
Page to Premiere is reporting that the central character, Harry, based on ID singer Harry Styles, 20, will be receiving a name change in the publishing process. While Todd has yet to reveal the character's new moniker, she did confirm on Twitter to be "happy" with the new lead's title, which will reportedly include an "H" initial in keeping with the stories roots.
"I'm kind of floating on a cloud right now. I don't think it's hit me yet," Todd dished to SugarScape.com Sunday, going on to thank her Web readers for their long-standing support. "The readers totally created all of this, I just wrote it," she said.
"After" follows the story of an 18-year-old college student named Tessa who plans are shattered by a boy named Harry with "too many tattoos' and "piercings." The first installment is currently scheduled for a November 2014 print and e-book release. The subsequent novels, "After 2" and "After 3," will reportedly debut in January and March 2015.
© Copyright IBTimes 2023. All rights reserved.