Harry Styles Rumored Girlfriend: Who Is Tess Ward?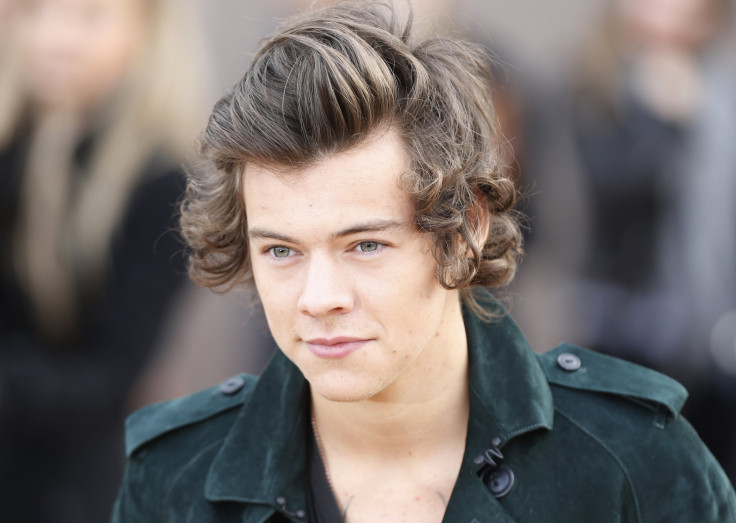 One Direction member Harry Styles is reportedly off the market, since he's now dating a chef and blogger from the United Kingdom named Tess Ward.
A source recently told The Sun that Styles and Ward hit it off immediately when they first met. "As soon as Harry met Tess there was an instant spark between them. They really bonded over their mutual love of quirky fashion and food – and things turned romantic quickly," the source said.
Unfortunately, a rep for the singer refused to comment on the dating rumors.
Read: Fans react to Harry Style's "Sign of the Times" music video
People released some information about Ward as seen on her LinkedIn page. She is a Le Cordon Bleu-trained chef, a food writer and author and a consultant. In 2015, she released her first book, "The Naked Diet," after she completed training at The Ritz and River Cottage.
Last weekend, Styles and Ward were spotted spending time together in London. Photos of the rumored couple have also been published on The Sun. The publication reported that Styles and Ward have been going out on multiple dates within the past couple of weeks. Styles has even introduced Ward to some of his family members and friends, but it is unclear whether or not Ward has already met the other members of One Direction.
Meanwhile, Styles told Nick Grimshaw of BBC Radio 1 last month that he's been single for more than a year. He also said that he has not gone out on dates for a long time. Styles has been very busy with his movie and first solo album, so he doesn't have time to meet and hang out with potential girlfriends.
But the same source who said that Styles and Ward are now dating insisted, "This really seems different from Harry's past relationships as Harry is genuinely besotted with Tess and doesn't want to risk messing this one up."
Previously, Styles was linked to Taylor Swift and Kendall Jenner. Last year, reports swirled that Styles cheated on the American Air crew member he dated with Jenner. While speaking with The Sun (via the Daily Mail) at the time, Megan Smith said, "He blatantly lied to me about it… I fought with him and he really had to convince me otherwise and I don't know if he's come across a girl who has been hesitant to date him."
Styles and Smith got close to each other when the latter's mom suffered from a massive stroke, and the former became her shoulder to cry on. However, their alleged relationship was shortlived because Styles found out that their rendezvous will be made public at the time. The insider said, "Harry started hearing there was a chance the relationship would go public and he decided it was the right time to end things."
Meanwhile, Styles and Jenner were first linked in 2013 after they were spotted vacationing together. During one of his interviews with the other One Direction members, host Piers Morgan asked him outright if he and Jenner were dating. "I mean, we went out for dinner, but no. I guess," he answered.
Despite his denial, the rumors didn't stop from making headlines, especially after a photo of him and Jenner kissing was released online.
© Copyright IBTimes 2023. All rights reserved.