Harry Styles' 'Two Ghosts' Is About His Romance With Taylor Swift?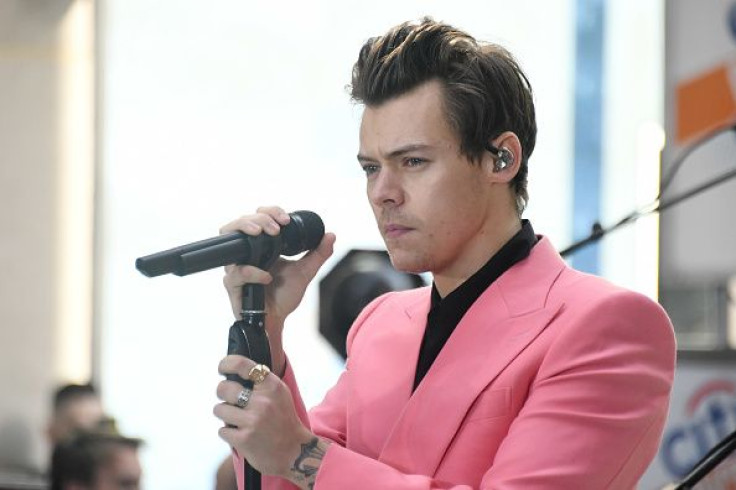 One Direction may be a chart-topping boy band, but the members are also slaying with their solo music. After Zayn Malik, Niall Horan and Liam Payne, Harry Styles is the next member to release a solo offering, and fans have been especially interested in his song "Two Ghosts," which many believe is about Taylor Swift.
Initially, there was speculation that Styles' "Ever Since New York" was about his unconfirmed romance with the "Shake It Off" songstress. However, Apple Music released a short clip of his upcoming "Behind the Album" documentary, and it convinced fans that the song titled "Two Ghosts" is more fitting for Swift.
"Same lips red, same eyes blue / Same white shirt, couple more tattoos / But it's not you, and it's not me / Tastes so sweet, looks so real/ Sounds like something that I used to feel / But I can't touch what I see / We're not who we used to be / We're not who we used to be / We're just two ghosts standing in" the lyrics read, as per E! News.
READ: Is Harry Styles' "Ever Since New York" about Taylor Swift?
Styles and Swift never confirmed their romance, but the musicians reportedly dated in 2012. They were spotted together on several occasions, but their romance did not last long. The pair went for a short vacation in January 2013, but they called it quits shortly after they returned.
There were also speculations that Swift's "Out of the Woods" and "Style" refer to the former One Direction singer. "You've got that long hair slicked back, white T-shirt," the second song's lyrics go.
While Styles apparently isn't sure whether or not the lyrics were really about him, he did admit that he also writes songs based on his own experiences and that of other people. "I mean, I don't know if they're about me or not," Styles told Rolling Stone. "I write from my experiences; everyone does that. I'm lucky if everything [we went through] helped create those songs. That's what hits your heart. That's the stuff that's hardest to say, and it's the stuff I talk least about. That's the part that's about the two people. I'm never going to tell anybody everything."
Styles' album will be released on Friday, May 12, the singer announced on his Instagram. And whether or not the songs "Two Ghosts" or "Ever Since New York" are about Swift, one thing is certain, the One Direction heartthrob has already moved on from their shortlived romance.
Styles has recently been romantically linked to food blogger Tess Ward. The rumored couple was introduced to each other by a mutual friend in February, and after a month, they immediately took their relationship to the next level.
An insider recently claimed that his friends believe they are a great match for each other. "I wouldn't say they [are] super serious or in love, but they're really getting to know each other," the source told E! News. "Every time they meet it's exciting."
The couple apparently already received the approval of his family members and friends. They reportedly love Ward because she is down-to-earth and not after fame. "They're a great match," the insider added. "Everyone that has met them has only had good things to say. We're excited for him—he deserves a proper girlfriend."
Ward and Styles' relationship is apparently getting more and more serious. Just recently, the model-turned-chef was spotted sporting Styles' floral Gucci shirt.
Do you think Styles' "Ever Since New York" and "Two Ghosts" are about Swift? Drop a comment below.
© Copyright IBTimes 2023. All rights reserved.