Harvard University Bans Faculty From Dating Students, Having Sexual Relationships With Them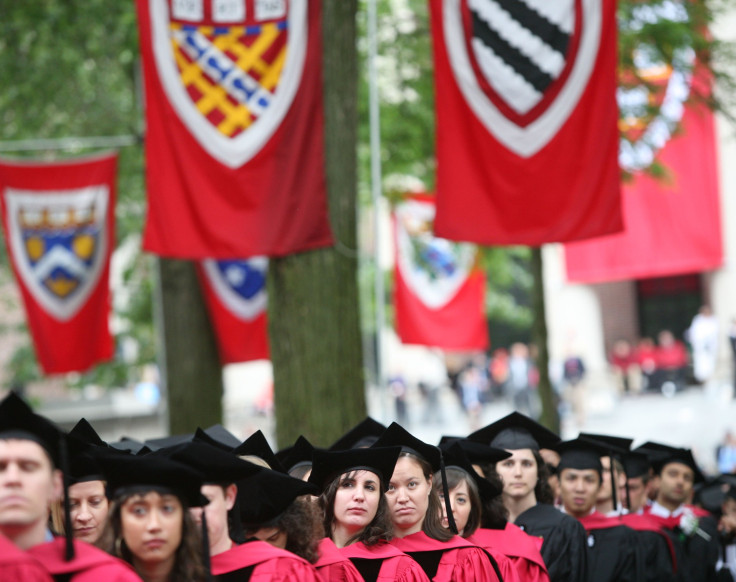 Harvard University has banned professors from having sexual relationships with, or dating, undergraduate students, joining an increasing number of U.S. seats of learning in formally barring staff from such relationships.
The new rules prohibit practices that until now were only advised to be inappropriate. Faculty members are now explicitly forbidden to have sex with, or date, undergraduate students, and with graduate students under their supervision. Graduate students are prohibited from such relationships with undergraduates, "if the graduate student is in a position to grade, evaluate, or supervise the undergraduate," the Guardian reported.
The university's Faculty of Arts and Sciences Committee on Sexual Misconduct Policy and Procedures determined that the school's existing language on "relationships of unequal status" was not strong enough. "Therefore, the Committee revised the policy to include a clear prohibition to better accord with these expectations," Harvard said in a statement, cited by CBS News.
Harvard's ban on relationships between faculty and undergraduates follows similar bans that have been instituted in other schools, including the University of Connecticut, Arizona State University and Yale University. A Yale spokesperson told Bloomberg that several faculty members had been disciplined since the ban was instituted in 2010.
"Undergraduates come to college to learn from us," Alison Johnson, a Harvard history professor who chaired the panel that wrote the policy, told NPR. "We're not here to have sexual or romantic relationships with them."
Harvard's move came as part of a formal review of its Title IX policy, the federal law prohibiting sex discrimination in educational institutions. Harvard is among 85 U.S. schools placed under federal investigation last year for the way in which they handle sexual assault cases, the Huffington Post reported.
In December 2014, a Department of Education investigation found that Harvard had violated Title IX guidelines for dealing with sexual harassment cases, and the university agreed to review two years of cases. Investigations of the college are still ongoing.
Issues of appropriate sexual behavior on U.S. campuses have been at the forefront of public debate in recent years, following several high-profile sexual assault cases that have called into question the manner in which U.S. universities handle allegations of sexual assault.
© Copyright IBTimes 2023. All rights reserved.