Harvey Weinstein Denies Angelina Jolie Assault Allegations: 'Brazenly Untrue'
KEY POINTS
Harvey Weinstein called Angelina Jolie's assault allegations "brazenly untrue and clickbait publicity"
The convicted rapist claimed there was "never an assault and never an attempt to assault" Jolie
The actress alleged he made unwanted advances toward her in a hotel room while she was shooting "Playing by Heart" in 1998
Harvey Weinstein has denied allegations that he assaulted Angelina Jolie when they worked together in the '90s.
The "Maleficent" star told The Guardian in a recent interview that the convicted rapist and disgraced movie mogul allegedly made unwanted advances toward her in a hotel room while she was shooting the Weinstein-produced "Playing by Heart" in 1998 at age 21.
However, the Miramax co-founder, who is currently serving a 23-year sentence for rape and other sexual offenses, claimed, through his assistant, Saturday that he never assaulted Jolie.
"It's very clear to me that this is for more sales on Angie's BOOK," read Weinstein's statement to TMZ, referring to Jolie's new book "Know Your Rights and Claim Them: A Guide for Youth." "THERE WAS NEVER an assault, and NEVER an attempt to assault."
Weinstein further claimed, "It is brazenly untrue and clickbait publicity. You're Angelina Jolie, every male and female in the world, I'm sure, shows interest in you. Is the whole world assaulting you?"
The response came after Jolie claimed in her new interview that the first time she felt disrespected in the industry was during her alleged encounter with Weinstein.
"If you get yourself out of the room, you think he attempted but didn't, right? The truth is that the attempt and the experience of the attempt is an assault," Jolie alleged. "I really don't want to derail the book into stories about Harvey. But that was an abuse of rights? It was. It was beyond a pass, it was something I had to escape."
Jolie said she later told her first husband, Jonny Lee Miller, to "spread the word to other guys — don't let girls go alone with" Weinstein.
The actress has also since kept her distance from the producer and refused to associate with him, even turning down a role in Martin Scorsese's "The Aviator" to avoid working with him.
Jolie further revealed that it "hurt" her when her then-partner Brad Pitt chose to work with Weinstein.
"I never associated or worked with him again. It was hard for me when Brad did," she said. "We fought about it. Of course, it hurt."
Pitt starred in Quentin Tarantino's "Inglourious Basterds" in 2009 which was distributed and co-financed by the Weinstein Company.
Jolie also alleged in the interview that against her wishes, Pitt asked Weinstein in 2012 to produce his noir thriller "Killing Them Softly." The Weinstein Company ended up distributing the film, and Jolie avoided attending promotional events for it.
Meanwhile, unnamed sources "close" to Pitt told TMZ that he never "teamed up" with Weinstein for "Inglourious Basterds" and was simply part of a movie that happened to get distributed by the producer's company.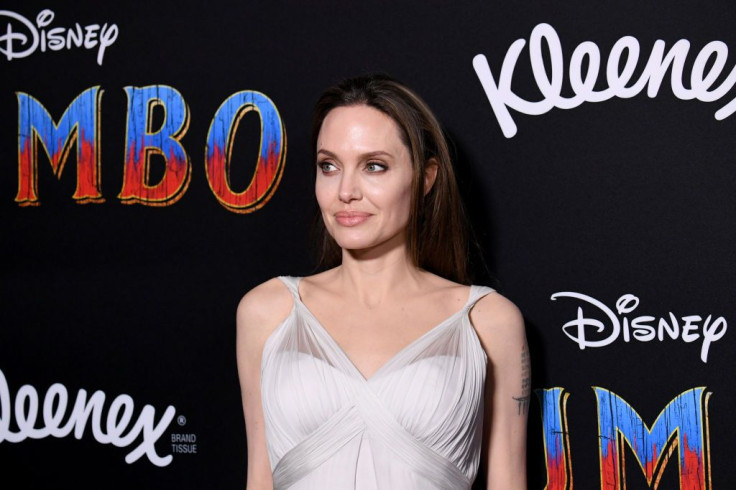 © Copyright IBTimes 2023. All rights reserved.