Harvey Weinstein's Wife Georgina Chapman 'Looking For Crisis PR,' Source Says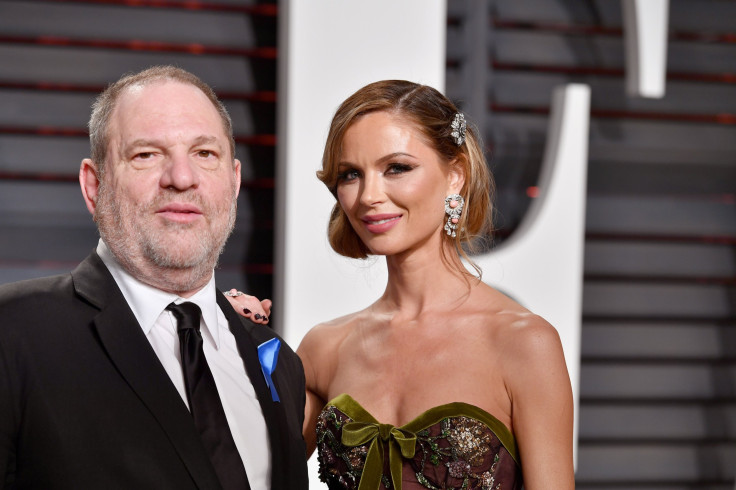 Georgina Chapman is serious in rebuilding her reputation amid the scandal plaguing her husband Harvey Weinstein.
More and more women are coming forward claiming that Weinstein has allegedly harassed them. Due to this, Chapman, 41, has decided to seek the help of a crisis management team.
"[Georgina] always knew [Harvey] exhibited questionable behavior," a source told Us Weekly. "She is also very actively looking for crisis PR."
On Tuesday, Chapman announced that she is leaving Weinstein. "My heart breaks for all the women who have suffered tremendous pain because of these unforgivable actions. I have chosen to leave my husband," she said in a statement to People. "Caring for my young children is my first priority and I ask the media for privacy at this time."
Many were surprised with Chapman's decision as the film producer initially said that he has his wife's support amid the controversy. However, in a recent statement, Weinstein confessed that as a couple,they discussed what's best for their family, including the possibility of separation. Eventually, the fashion designer decided to leave him. Weinstein said that he understands his wife and has no resentment with her decision.
"I understand, I love her and I love our children and hopefully, when I am better, I will be in their lives again," Weinstein said in a statement to TMZ. "I support her decision, I am in counseling and perhaps, when I am better, we can rebuild."
Meanwhile, according to an insider, a number of friends pressured Chapman to split from Weinstein. "A lot of fashion publicists have been emailing Georgina their support that she left Harvey since her announcement. Friends in the fashion industry were pressuring Georgina to leave Harvey because they thought it would ruin her brand if she stayed," a source told Us Weekly. "Everyone would have to avoid the entire Marchesa brand to avoid public backlash."
A source close to Chapman added that the controversy is upsetting for the fashionista, but she was not completely blindsided. "It wasn't as shocking as people think it was to her," the source said. "He's not a good person."
What can you say about Chapman's move to hire a crisis PR team? Do you agree that this will help? Drop a comment below.
© Copyright IBTimes 2023. All rights reserved.