Matt Damon Denies Rose McGowan's Allegation He Shut Down Harvey Weinstein Story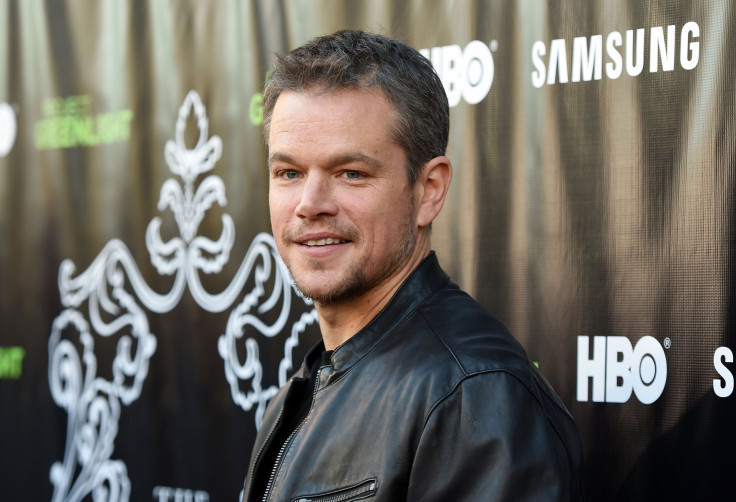 Matt Damon has responded to Rose McGowan's claim that he helped cover up Harvey Weinstein's scandal back in 2004.
McGowan previously called out the actor on Twitter for allegedly shutting down a story about Weinstein. According to the actress, Damon, Ben Affleck and Casey Affleck rose to fame with their film "Good Will Hunting," which was produced by Miramax Films, a production company owned by Weinstein. Damon, however, has explained his side of the story and said that he only did Weinstein a favor.
"My recollection was that it was about a one minute phone call," Damon told Deadline. "Harvey said, Sharon Waxman is writing a story about Fabrizio [Lombardo] and it's really negative. Can you just call and tell her what your experience with Fabrizio was. So I did, and that's what I said to her. It didn't even make the piece that she wrote. As I recall, her piece just said that Russell and I had called and relayed our experience with Fabrizio. That was the extent of it and so I was very surprised to see it come back."
Damon added that he was "never conscripted to do anything." His statement also didn't make it into Waxman's article, which he believed was because it didn't "jibe" with her storyline. The "Jason Bourne" star also explained that he only told Waxman about his experience with Fabrizio, who ran Miramax's Italian office, and that was all.
"It was an incomplete rendering of someone that I was giving but I had perfectly professional experiences with Fabrizio and I didn't mind telling her that," Damon added. "I'm sure I mentioned to her that I didn't know anything about the rest of her piece, because I didn't. And I still don't know anything about that and Fabrizio. My experience with him was all above board and that's what I told her."
Meanwhile, Damon's Hollywood career has been 99 percent scandal-free so far, unlike his best pal Ben Affleck. He previously explained how he has managed to avoid having his life scrutinized and splashed across tabloids and media outlets.
"It's really sex and scandal that moves those magazines, and there's nothing scandalous about a guy who's married and has kid," Damon told The Guardian in 2013. "If they come outside where I live, they are going to die of boredom—there's just nothing really going on that would sell a magazine."
Did you believe McGowan's claim against Damon? Drop a comment below.
© Copyright IBTimes 2023. All rights reserved.