Hate In America: Muslims Help Jewish Cemeteries After Vandals Strike In Philadelphia, Near St. Louis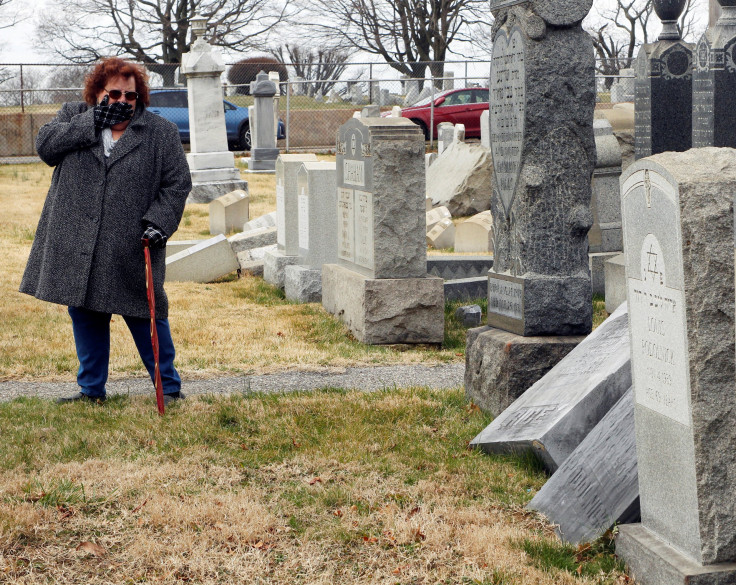 Community groups have offered their support and solidarity to the Jewish community after two cemeteries, one in Philadelphia and one in St. Louis, were vandalized in the past week, with hundreds of headstones knocked over. The latest groups to reach out: two unions in Philadelphia.
One union offered to replace the headstones at Mount Carmel Cemetery, which was defaced Sunday, and another offered to install additional lighting and security cameras for free.
Monday afternoon, Philadelphia union boss John Doughtery released a statement:
"The desecration of nearly 100 headstones at Mt. Carmel Cemetery in Philadelphia was a cowardly act of anti-Semitism that cannot be tolerated. Out of respect to the families who were impacted by this atrocity, the Philadelphia Building Trades today offered to replace the toppled tombstones, re-sod damaged gravesites and clean the cemetery at no charge to anyone. In addition, the International Brotherhood of Electrical Workers Union Local 98, for which I also serve as Business Manager, has offered to install additional lighting and security cameras at no charge to hopefully prevent such vandalism from ever happening again."
Other efforts to help people whose loved ones were buried in the cemetery centered on more grassroots efforts. A private citizen launched an online campaign to raise money for the Jewish Federation of Greater Philadelphia, which was collecting funds for the cemetery. Within one day, the GoFundMe account raised more than $20,000 — twice as much as the original goal. In addition, volunteer cleanup efforts were scheduled for twice a day beginning Tuesday.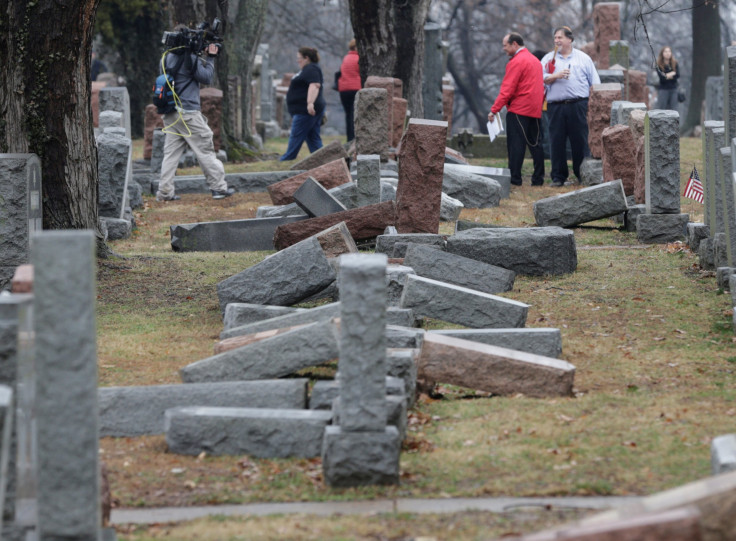 The same outpouring of support occurred after nearly 200 headstones were found toppled over in Chesed Shel Emeth Cemetery near St. Louis last week. An online effort sponsored by Muslim Americans to gather money for the cemetery raised more than $140,000 — seven times more than its goal of $20,000.
"Through this campaign, we hope to send a united message from the Jewish and Muslim communities that there is no place for this type of hate, desecration, and violence in America," the description on the fundraising campaign site stated. "We pray that this restores a sense of security and peace to the Jewish-American community who has undoubtedly been shaken by this event."
The two desecrated cemeteries were only two instances of anti-Semitism in 2017 — 73 Jewish community centers have received bomb threats this year, with the latest wave of threats occurring Monday.
© Copyright IBTimes 2022. All rights reserved.
FOLLOW MORE IBT NEWS ON THE BELOW CHANNELS