Hate Crime Charges For Attack On Asian Woman
The male suspect arrested for assaulting an Asian American woman in New York City will face felony hate crime charges.
Brandon Elliot, 38, was on parole for fatally stabbing his mother when he attacked 65-year-old Vilma Kari, spouting racist rhetoric. Prosecutors have now charged him with two counts of second-degree assault and one count of attempted first-degree assault, The Washington Post reports.
His maximum sentence is 25 years, in addition to other punishments for parole violations.
Elliot is accused of attacking Kari without apparent provocation Monday, kicking the woman to the ground on her way to church before stomping her head as onlookers watched passively. He hinted that the attack could be racially motivated beforehand, allegedly telling her "you don't belong here."
Kari spent a day in the hospital with a fractured pelvis and "and contusions to her head and body," according to prosecutors.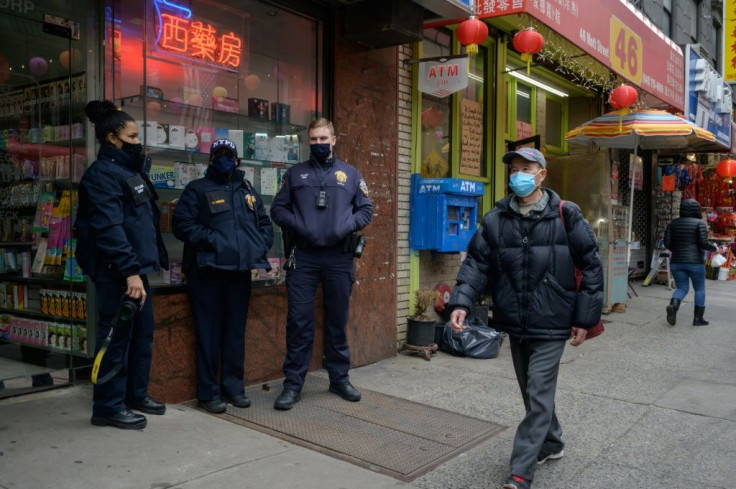 The attack has key elements that set it apart from several similar incidents that haven't prompted hate crime charges: The whole thing was caught on video by a security camera, including Elliot's reportedly explicitly racist remarks.
"If they make one of those comments it makes life a lot easier for the prosecutor who charges people with these crimes to determine if it's a hate crime," attorney Daniel Gotlin said in an online forum Wednesday.
Rising anti-Asian violence coupled with the indifference of witnesses to Kari's beating has prompted widespread outrage.
One man, tying boxes to a cart, looked on with interest but did nothing. Two security guards approached the scene as Elliot left but merely closed the door on Kari. The building's owner told The Washington Post the men have been suspended.
© Copyright IBTimes 2022. All rights reserved.
FOLLOW MORE IBT NEWS ON THE BELOW CHANNELS