'Game Of Thrones' Season 4 Premiere: HBO Go Crash Sparks Twitter Backlash, Conspiracy Theories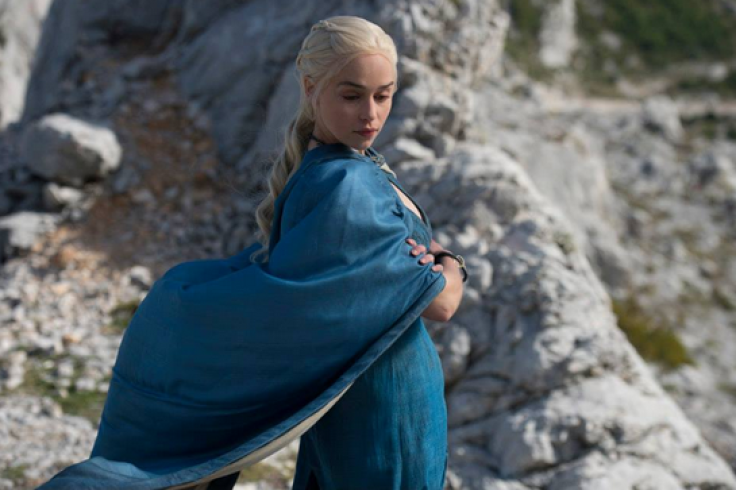 The highly anticipated fourth season of "Game of Thrones" premiered at 9 p.m. on Sunday night, but not everyone got a chance to revisit the fictional land of Westeros.
Due to what HBO described as "excessive volume," the network's video-streaming service crashed about halfway into the episode, leaving viewers in affected markets to face a dreaded "Fatal Error" message. Adding insult to injury, the glitch comes less than a month after a similar issue affected the finale of HBO's "True Detective." Shortly after Sunday's crash, HBO sent an apologetic tweet telling viewers that the "GOT" episode aired again at 11 p.m, but for many fans -- especially those who do not have a cable subscription to HBO -- it was too little, too late.
The HBO Go Twitter account continued to engage scores of angry Twitter users over the next few hours until finally reporting, at 1:21 a.m., that full service had been restored. The outage, which set off a spate of complaints on social networks like Twitter and Reddit, underscores what many see as HBO's stubborn reluctance to adapt to the changing habits of TV viewers. The network, a unit of Time Warner Inc. (NYSE:TWX), has long been criticized for refusing to make its streaming service, which launched more than four years ago, available to non-cable subscribers. Currently, the only way to watch its original series is to subscribe to HBO through a traditional cable provider. That leaves so-called cord cutters -- typically younger viewers who consume much of their television over the Internet -- with no legal way to watch HBO programing. Combine that with a series like "Game of Thrones," which targets a younger, geekier and tech-savvier demographic, and it's not hard to see why the show has been cited as the most pirated series in history.
In a single Reddit comment last year, one user seemed to sum up this irreconcilable dichotomy. "I would pay for HBO Go to compliment my Netflix," the user wrote. "I probably wouldn't even download torrents any more if I could get HBO Go. But you can't pay for HBO Go without buying HBO, and you can't buy HBO without cable TV."
That HBO's restrictive policies enable pirates to some degree seems pretty clear. What's less clear is the extent to which the network feels an incentive to keep HBO Go running smoothly during times of high demand. A running joke on Twitter over the last 12 hours was that most of those who had complained loudest about the outage were nonsubscribers watching "Game of Thrones" on a borrowed HBO Go account.
So the larger question is this: Does HBO really care if its outages anger a bunch of moochers who aren't paying for the service anyway? Since the "True Detective" debacle last month, there has been some debate over this very point, one that stemmed in part from a January BuzzFeed article in which Richard Plepler, HBO's chief executive, was quoted as saying that password sharing has "no impact on our business." The quote was taken by many to mean that HBO is simply indifferent to password sharing, and perhaps even encourages it. (BuzzFeed's headline, "HBO's CEO Doesn't Care That You Are Sharing Your HBO Go Password," did little to curb that perception.) But as Slate pointed out following the "True Detective" mishap last month, Plepler's statement reeked of the kind of thing executives say to keep from scaring off investors. The reality is a probably far more complex, a combination of HBO choosing its battles while also understanding that today's 20-something moocher living in his parent's basement is tomorrow's 30-something homeowner with disposable income. Why not hook them on HBO content while they're young?
The bigger problem is a technical one. HBO isn't the only streaming service to experience problems during high-volume viewing. And judging from the majority of tweets aimed at the HBO Go Twitter account on Sunday night, most of those affected by the outage were paying customers.
So while the ultimate cause of the outage may still be up for debate, HBO's incentive for fixing the problem shouldn't be.
Got a news tip? Email me. Follow me on Twitter @christopherzara.
FOR FREE to continue reading
✔️ Unlock the full content of International Business Times UK for free
offer available for a limited time only
✔️ Easily manage your Newsletters subscriptions and save your favourite articles
✔️ No payment method required
Already have an account?
Log in
© Copyright IBTimes 2023. All rights reserved.