Netflix CEO Reed Hastings On HBO's Streaming Plans: We Can 'Both Prosper'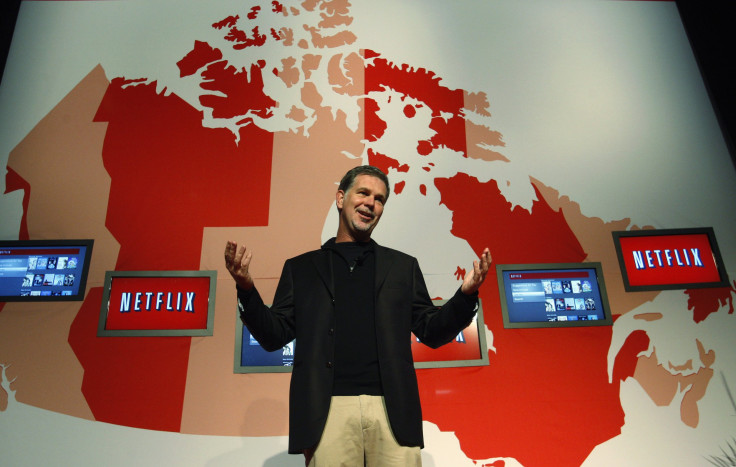 Netflix Inc. CEO Reed Hastings has long said he sees his biggest long-term competition as HBO, even though HBO does not sell its video service directly to consumers. That changed Wednesday morning when HBO CEO Richard Plepler said it plans to offer HBO directly to consumers without a cable subscription in 2015.
But Hastings said he sees a world where people subscribe to both Netflix and HBO, as many do today. "It was inevitable and sensible that they would eventually offer their service as a standalone application," he wrote in a letter to shareholders. "Many people will subscribe to both Netflix and HBO since we have different shows, so we think it is likely we both prosper as consumers move to Internet TV."
Meanwhile, Wall Street was more concerned about Netflix's subscriber numbers than any potential competition with HBO. Netflix shares fell more than 25 percent in after-hours trading after the streaming service significantly underwhelmed on new subscriber numbers. Wall Street was expecting 1.37 million new subscriptions in the third quarter; Netflix delivered 980,000.
Hastings blamed the shortfall on higher prices. Netflix raised prices from $7.99 to $8.99 for its streaming-only service in May. "In hindsight, we believe that late Q2 and early Q3 the impact of higher prices appeared to be offset for about two months by the large positive reception to Season Two of "Orange is the New Black," Hastings wrote. "We remain happy with the price changes and growth in revenue and will continue to improve our service, with better content, better streaming and better choosing. The effect of slightly higher prices is factored into our Q4 forecast."
Netflix expects to add 4 million subscribers this quarter, 1.85 million of them domestic.
EPS was $0.96, which beat the expected $0.93, on revenue of $1.22 billion rather than the estimated $1.41 billion. Netflix's Q4 earnings per share guidance also fell short — the company now expects Q4 earnings per share of $0.44 versus analyst expectations of $0.84.
© Copyright IBTimes 2023. All rights reserved.
FOLLOW MORE IBT NEWS ON THE BELOW CHANNELS