Healthy Weekend Dinner Ideas: 8 Recipes For Two, Families And More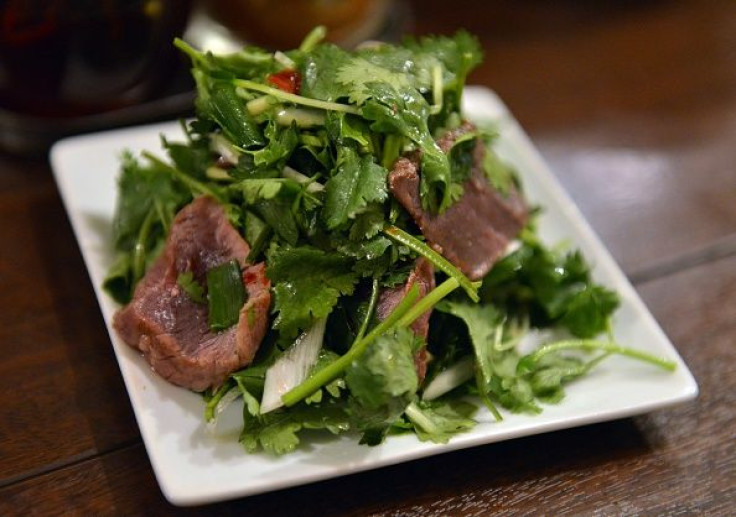 During the weekend, it is easy to stay home and fill up on junk food, however, that doesn't have to be your only option. Time away from work can be an opportunity to get in the kitchen and cook up some healthy meals. Whether you are cooking for two, the family or are hosting a dinner party, below are eight healthy recipes to cook for dinner over the weekend.
Cheesy Meatball Zucchini
While making this dish, make sure that you place the zucchini noodles in a colander or strainer and sprinkle them with salt to prevent them from becoming mushy.
Pear and Prosciutto Pizza Recipe
Make it a pizza night with this sauce-less yet scrumptious pizza. With ingredients like fresh thyme and arugula , this dish will have you second-guessing your decision the next time you decide to order a pizza.
Caprese Quinoa Casserole
This easy, cheesy, turkey casserole will be a hit whether you are serving it up for two or have few friends stopping by.
Ravioli and Vegetable Soup
This dish can easily be made into a vegetarian soup by switching out the beef broth for vegetable broth. In either case, you won't disappointed with your finished product.
Mac and Cheese Lite
Craving some macaroni and cheese minus the guilt? This healthy spin on the classic recipe will have you going back for seconds and not worrying about the consequences.
Steak and Cauliflower Potatoes with Sautéed Spinach
If you are not interested in slaving over a hot stove, then this recipe is for you. With a prep time of two minutes, you can be chowing down on a delicious steak in about 20 minutes.
Berry Quinoa and Kale Salad
Load up on the healthy stuff with this delicious salad. Be sure to massage your kale with lemon juice and let it sit for 10 minutes to soften the leaves.
"BBQ" Salmon & Brussels Bake
Not only is this meal delicious but you can also use the leftover to create a tasty arugula salad the following day.
© Copyright IBTimes 2023. All rights reserved.