Heavy Rains In Indian State Of Himachal Pradesh Kills 16 Within 24 Hours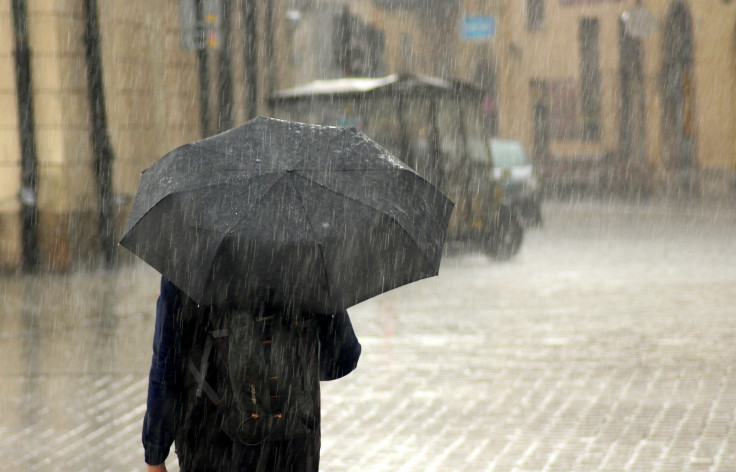 KEY POINTS
At least nine people have died after a landslide led to the collapse of a temple
Efforts are going on to rescue people trapped under the debris
The incessant rain caused flooding and landslides and has led to over 750 roads being closed in the tourist state
Heavy rains in India's northern Himachal Pradesh state have led to the deaths of at least 16 people in separate incidents over 24 hours.
Chief Minister Shukhvinder Singh confirmed at least nine people were killed after a landslide led to the collapse of a temple in Shimla, a popular hill station retreat.
"As of now, nine bodies have been retrieved. The local administration is diligently working to clear the debris in order to rescue individuals who may still be trapped," the chief minister said in a tweet Monday.
Shukhvinder was at the scene of the collapse as efforts were going on to rescue people trapped under the debris.
It was feared roughly 15 to 20 people were buried in two landslides in Shimla city, whereas a number of homes in the Fagli area were buried under mud and slush, officials said.
The chief minister also said another seven people were killed after a cloud burst incident that hit Jadon village in Solan on Monday morning.
"Devastated to hear about the loss of seven precious lives in the tragic cloud burst incident at Village Jadon, Dhawla Sub-Tehsil in Solan District. My heartfelt condolences go out to the grieving families. We share in your pain and sorrow during this difficult time," the chief minister said. "We have directed the authorities to ensure all possible assistance and support to the affected families during this trying period."
Solan Police Superintendent Gaurav Singh revealed three of the cloudburst victims were adults and four were children aged 8 to 14.
Himachal Pradesh — a tourist state that was hard-hit by the COVID-19 pandemic but made a strong comeback last year with a 62% increase in visitors — is one of the worst-affected states in India this monsoon season.
The incessant rainfall over the weekend in Himachal Pradesh has caused flooding and landslides in different areas and also led to the falling of trees. Homes and cars were left damaged while many residents had no electricity or water. Around 750 roads have been closed across the state and more than 2,000 bus routes have been affected.
© Copyright IBTimes 2023. All rights reserved.