Heavy Snow Showers Cause 114 Weather-Related Car Crashes In Utah
Massive snowfall occurred in Northern parts of Utah Monday, leaving the region covered in a heavy snow blanket. The accumulating snow has resulted in bumper-to-bumper traffic, and multiple vehicular crashes have been reported in the aftermath of road congestion.
Highway Patrol Sgt. Cameron Roden said Utah saw 114 weather-related car crashes by 7 p.m. Monday, KSL reported. A winter storm with blowing snow moved into the northern valleys of the state Monday afternoon, according to ABC4.
Crashes were reported on the southbound Interstate 15 roads in Millard and Davis Counties, as per UDOT Traffic's latest update.
Two crashes were reported in Utah County around the same time: one in Sevier and another in Tooele County. Other counties that witnessed crashes and lane closures included Salt Lake, Summit, Box Elder, Millard, Weber, Uintah, Juab and Davis.
Roadway restrictions due to bad weather were reported in several areas. Drivers of all vehicles were asked to use gripping equipment. A power outage affected traffic in both directions on I-80 in Salt Lake County earlier in the evening.
Multiple crashes led to the closure of 4500 South Road in both directions in the county around the same time, and drivers were advised to use alternate routes.
The following highways and freeways will most likely be affected Tuesday, as per UDOT:
I-15: From the Utah-Idaho border to Parowan
I-70: Cove Fort to Salina Summit
I-80: Grantsville to the Utah-Wyoming border
I-84: Entire route in Utah
I-215: Entire route
U.S. 6: Spanish Fork Canyon to Price Canyon
U.S. 40: Heber to Starvation Reservoir, and Vernal to the Utah-Colorado border
U.S. 50: Scipio to Salina
U.S. 89: Utah-Idaho border to the state Route 20 junction
U.S. 91: Entire route
U.S. 189: Entire route
U.S. 191: All parts in Daggett County, as well as La Sal Junction to Monticello
State Route 31: Skyline
State Route 143: Brian Head
State Route 190: Big Cottonwood Canyon
State Route 210: Little Cottonwood Canyon
State Route 224: Entire route
The bad weather and the resulting traffic issues may continue. KSL meteorologist Kristin Van Dyke has predicted two more storms that are expected to bring more rain and snow across Utah in the next seven days. The first storm is expected to arrive by Dec. 3, while the other one may follow during the weekend.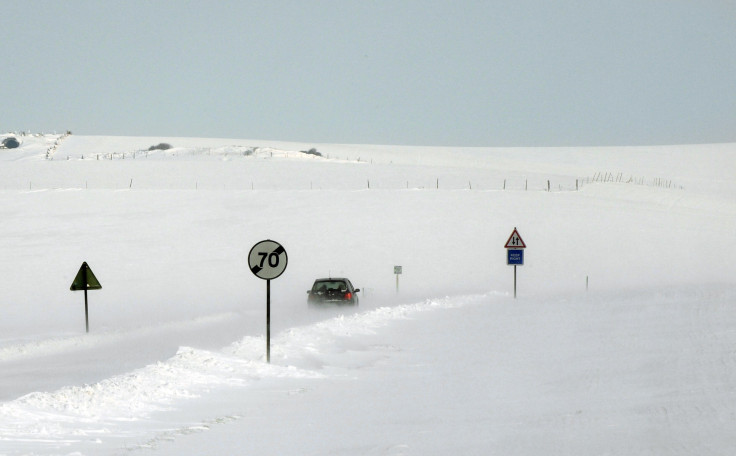 © Copyright IBTimes 2023. All rights reserved.
FOLLOW MORE IBT NEWS ON THE BELOW CHANNELS