Heidi Klum Halloween Costume: Supermodel Becomes Wrinkly Old Lady For Annual Party [PHOTO]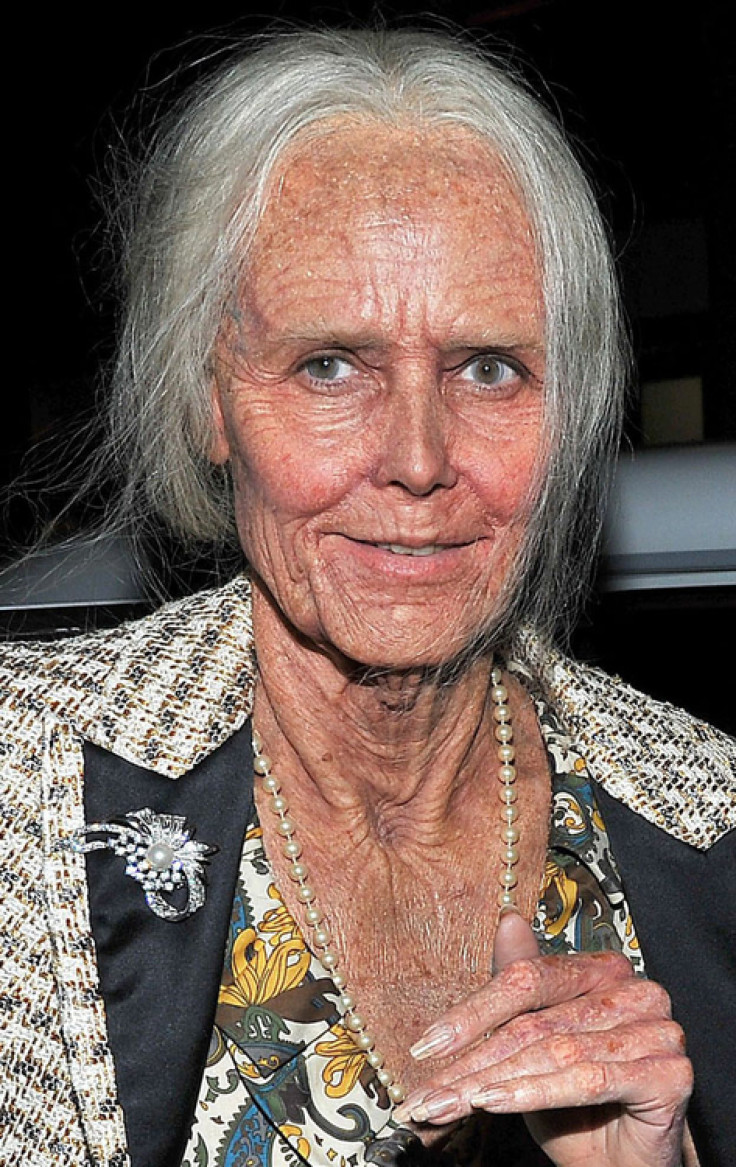 Supermodel Heidi Klum is sexy 364 days out of the year, so she decided to be something different this Halloween. The 40-year-old beauty, who's known for her elaborate costumes, dressed up as an old lady this year as she celebrated her 14th annual Halloween party.
For more than a decade, Klum has thrown an annual extravagant Halloween party that brings out many famous faces, and she definitely grabbed attention anew with her latest design. Showing off wrinkly skin and varicose veins, Klum wore pearls, a gray wig, and a skirt and blazer complete with a cane this year.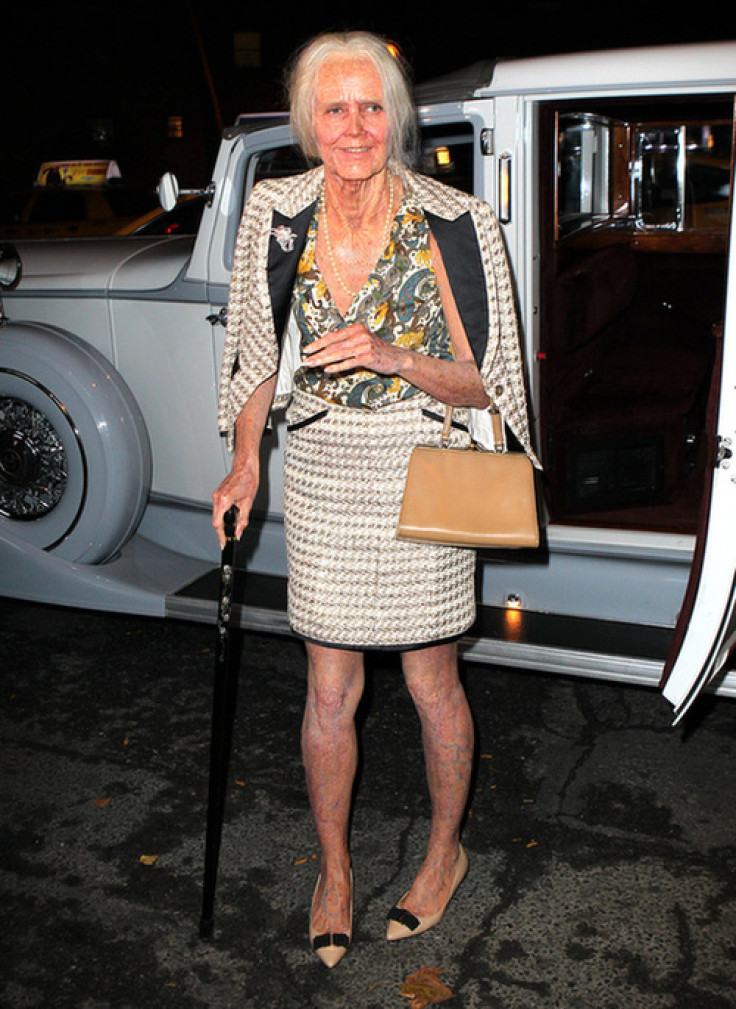 "Ok guys ... here I go into the future. Fun times!" she tweeted after sharing a photo of her latest costume with her 1.9 million Twitter followers. Make-up artists Bill Corso and Mike Marino certainly worked their magic this year.
Last year, at her 13th Halloween celebration, Klum was way sexier, dressed as Cleopatra. Costume designer Martin Izquierdo designed her look, as he has done for years -- but it wasn't an easy task this time.
In a video that Klum posted on her official website with a behind-the-scenes look at the process, she tells Izquierdo that she wants the final product to be "Big. Bold. Glittery." That's exactly what the supermodel got.
"It takes months of planning and a team of expert designers to put it all together. Costume designer Martin Izquierdo has been creating my costumes for me for years. He's amazing!" she said.
"I'd rather stay home than go out in an uninspired costume," Klum told People magazine this year about dressing up for the creative event. "I start thinking of ideas months before Halloween, and I have an amazing team who makes the impossible possible. I don't really have a system for picking my costume each year, they kind of just come to me. It's definitely not a last-minute decision. It takes months of preparation."
In previous years, some of Klum's most-memorable costumes include Lady Godiva, the Hindu goddess Kali, and a dead body.
This was the second Halloween party since 2005 that Klum hosted without Seal, whom she divorced this year after seven years of marriage.
Since their split, she has been dating her bodyguard, Martin Kristen. According to the Huffington Post, Klum told talk-show host Katie Couric earlier this year, "I've known him for four years, and he's been with our family for the last four years.
"He's cared for our entire family, mostly for our four children, helped us tremendously ... I trust him with my children's life. He's a great man, you know, and we just got to know each other from a completely different side."
© Copyright IBTimes 2023. All rights reserved.