Heidi Montag Says Kristin Cavallari Is More Successful Than Lauren Conrad
KEY POINTS
Heidi Montag said Kristin Cavallari is the most successful in their batch
Montag believes that Lauren Conrad could have been a billionaire like Kylie Jenner
Montag admitted she resented Conrad for what the latter did to her in the past
Heidi Montag has opened up about her former co-star Lauren Conrad.
Montag, 34, appeared on the "Call Her Daddy" podcast Wednesday. During her guesting, host Alexandra Cooper praised her former "The Hills" co-star, Conrad, for no longer "scrambling" for fame and that was when Montag said Conrad didn't turn out as successful as she expected her to be, unlike Kristin Cavallari.
"I feel like Kristin, let's be honest, is the most successful. I feel like Lauren didn't make it like she should have. She should be Kylie [Jenner]. She was so good at makeup, she should have done the tutorials. If she had a good team, she'd be a billionaire. She'd be a hundred-millionaire," Montag was quoted by E! News as saying.
"She is not where she should have been at all. She has a Kohl's line — great, whatever. But she should be a hundred-millionaire — are you kidding me? Who gets that big promotion, that big fame, that big engine behind her, the loved one, the this-and-that. The narrator — no one even gets the narrator show. Kylie didn't get a narrator show. She should be so rich," she continued.
Montag added that she will always love Conrad. However, she also admitted that she resented the latter for the way she acted toward her husband Spencer Pratt.
According to the "I'm a Celebrity...Get Me Out of Here!" star, when she started dating Pratt, Conrad told her, "If you date Spencer, you're off the show." Montag made it clear that she's not Conrad's dog and while she appreciated the latter's effort in helping her get on the show, Conrad doesn't own her and doesn't have the right to tell her what to do with her life.
"I do have such a love for Lauren, and it didn't have to go that way," Montag said. "She chose and wanted it to go that way, and then kept following up with that, and then kept blaming things on me and blaming her sex tape on me."
Conrad and Montag had a massive argument during the third season of "The Hills" in 2007 after Montag and Pratt allegedly started the rumor that she and Jason Wahler had made a sex tape. On the show, Conrad told Montag she wanted to forgive and forget her following the drama between them. That was also the time they decided to end their friendship.
In 2009, Conrad led a panel for "The Hills at PaleyFest" when a fan asked if she still believed Montag and Pratt were at fault about the sex tape rumors. "We actually have it on tape," Lauren was quoted by E! News as saying. "[Spencer] takes responsibility and apologizes for it. Sorry! Spoiler!"
In 2015, Pratt confirmed and admitted to spreading the sex tape rumors while describing Conrad as a "cold-hearted killer."
"That's what people don't get. She will cut you in your sleep. She tried to destroy us. If you want to throw missiles, I'm throwing a nuke. This is how I operate," he told Complex magazine.
Pratt and Montag also stuck to their story about Conrad and Wahler's sex tape.
"Today, I would be like, 'B--h, you know what you did,'" Montag said in the same interview.
The pair has never ironed out their issues, but they tried. In 2016, Montag told Buzzfeed they attempted to talk and it was awkward.
"The last time I spoke to Lauren was a few years ago. Like two or so," she said suggesting that they talked in 2014 or earlier. "We kind of were talking a little and then we both were kind of like, 'We're not friends.' It's kind of awkward."
When Conrad got pregnant in 2017 with her second baby, Montag congratulated her ex-BFF, as well as their other co-star Whitney Port.
"It seems like 2017 is the year to get pregnant, so first and foremost, a huge congratulations to my former co-stars, Lauren Conrad and Whitney Port, who are both expecting," she told Faithwire. "I think that pregnancy and children are one of the biggest blessings that God gives us in our life."
In May, Montag shared with Us Weekly her biggest reality TV regrets and it included her goodbye to Conrad. She bid goodbye to her former friend at the latter's apartment. She wished she had told her more of what was in her heart at the time.
"I wish I could have, even if they didn't air it, tell her more of what was on my heart," Montag told the outlet. "You know, not just do it for a scene, because I didn't think that was really one of the last times that I would see her."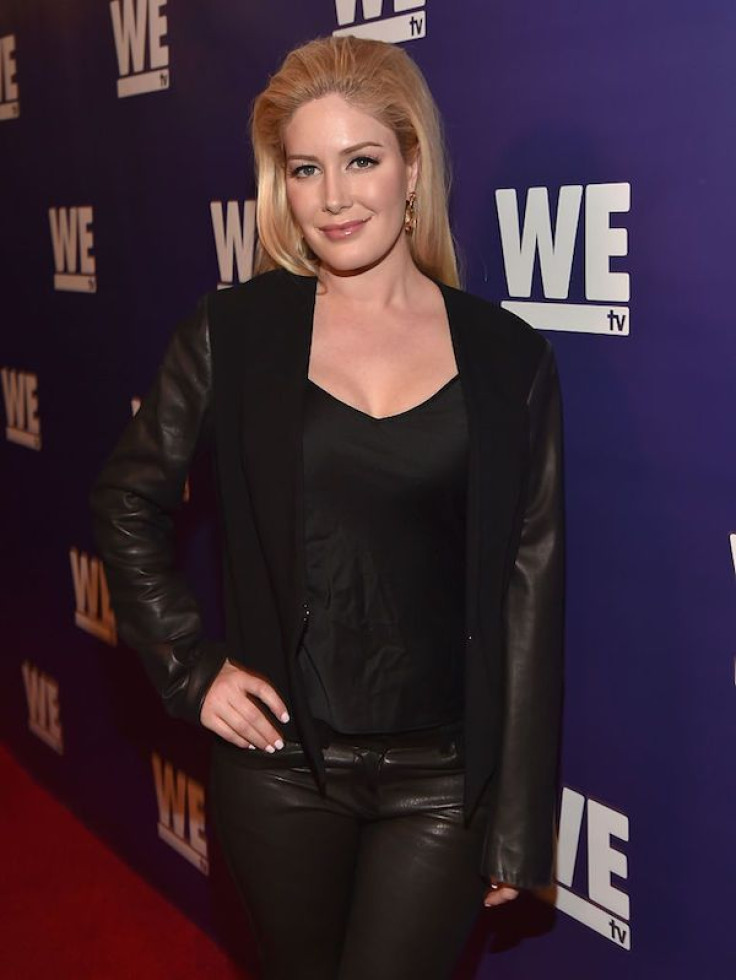 © Copyright IBTimes 2023. All rights reserved.