Henry Bolton's Wife Tatiana Smurova-Bolton Breaks Silence About Split, Girlfriend Jo Marney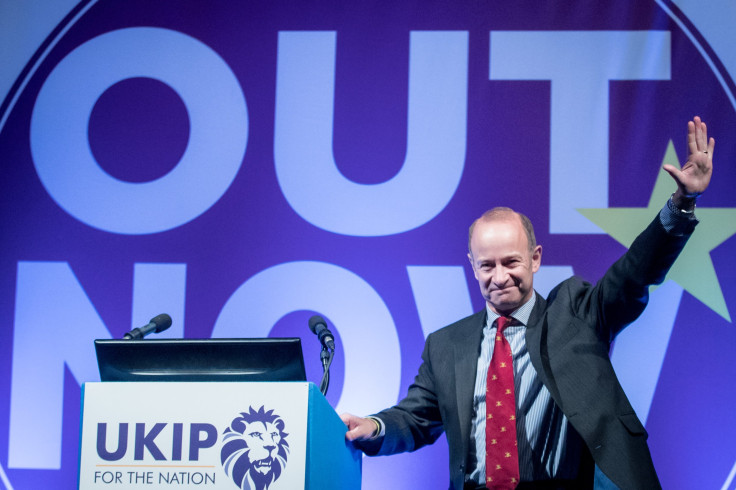 Henry Bolton's wife, Tatiana Smurova-Bolton, breaks her silence about their split.
Smurova-Bolton was distressed when the Ukip leader dumped her on Dec. 30 through text. According to her, she felt like she was "thrown into a cold ocean" after learning his affair with Jo Marney, 25, when the latter shared a post of them together on Twitter.
Bolton's then-wife claimed that her "world has fallen apart" after their surprising split. "What kind of person runs away to sleep with another woman, leaving their two small children over Christmas? I'm still breastfeeding his child for goodness sake," Smurova-Bolton told Sunday Mirror (via The Sun).
"I feel as though I've been thrown in a cold ocean and I'm just trying to stay on the surface," she continued.
Meanwhile, Bolton already told his supporters to expect false reports about his changed relationship status. The politician claimed that he and his wife had already split in July. He added that Smurova-Bolton was "fully aware" of what's going on with him.
However, the mother of two denied that they have separated earlier on. In fact, she shared a photo of her with Bolton with the latter's hand on her three days after he was photographed with Marney.
Marney shared a photo of her with Bolton days before Christmas on Twitter. In the snap, the two stand close to each other. "Fantastic Xmas dinner with our leader @_henrybolton #ukip," the model wrote in the caption.
The publication noted that Bolton has three children. In 2016, Smurova-Bolton gave birth to a baby girl at London's St. Pancras Station after going into labor while onboard the high-speed train.
In related news, Bolton's new girlfriend is in hot waters after her controversial comments against Meghan Markle made headlines. Marney was caught calling Prince Harry's fiancée "negro," "ugly" and "dumb little 'actress'" in a series of texts. She also claimed that Markle's seed would only taint the royal family. "Just don't like her. She's a black American," Marney said, Daily Mail reported.
Marney has since apologized for her harsh words against Markle. According to her, the "opinions I expressed were deliberately exaggerated in order to make a point and have, to an extent, been taken out of context. "
Bolton's girlfriend added that she recognized the offense her words have caused but added that she did not mean to offend anyone. Marney has been suspended from her party membership with Ukip.
© Copyright IBTimes 2023. All rights reserved.