Here's How Melania Trump Will Spend Valentine's Day This Year
President Donald Trump won't be the center of wife Melania Trump's attention on Valentine's Day Wednesday as she is expected to spend her day with sick children.
The First Lady is scheduled to visit the National Institutes of Health's (NIH) Children's Inn on Wednesday in Bethesda, Maryland. The hospital, which is a non-profit organization, serves as a residential home for the children and families participating in NIH's research studies.
In visiting the center, Trump will spend the afternoon making and exchange valentines. Wednesday's agenda will also set aside time for decorating cookies.
"Mrs. Trump will spend an afternoon decorating cookies and making valentines and exchanging them with children currently patients at NIH and a few of their family members," the Office of the First Lady said in a statement, according to ABC News.
The children's hospital also acknowledged their eagerness in welcoming Trump, saying in a tweet: "We are so excited to welcome @FLOTUS and @NIHDirector to The Children's Inn @nih tomorrow for a #ValentinesDay party with our kids."
Trump made a similar solo trip Feb. 5 to the Cincinnati Children's Hospital Medical Center, where she played with the young patients onsite. She also gave each child a Valentine's Day card that featured her signature and a coloring book, Cincinnati.com reported.
The First Lady's plans differ greatly from what late-night host Stephen Colbert imagined them to be. In the spirit of Valentine's Day, Colbert's "The Late Show" published a parody video Tuesday on YouTube of a heartfelt Valentine's Day card President Trump made for his wife. The contents of the card, however, proved to be very self-focused.
Instead of showing his love and admiration for the First Lady, President Trump continued to bring up his presidential election victory.
"Melania, I just wanted to say, from the bottom of my heart, which, by the way, is so strong," the president said. "Good stamina, unlike Hillary. That's why she lost the election. Remember that? November 8th. Wasn't that a great evening?"
"But, anyway, you are beautiful. So beautiful. Just like that beautiful scene on November 8th. Melania, such a wonderful, beautiful woman. But more importantly, I won with women," he added.
Trump's visit to The Children's Inn in Maryland is expected to be made viewable on the organization's Facebook page between 3 p.m. and 4 p.m. EST.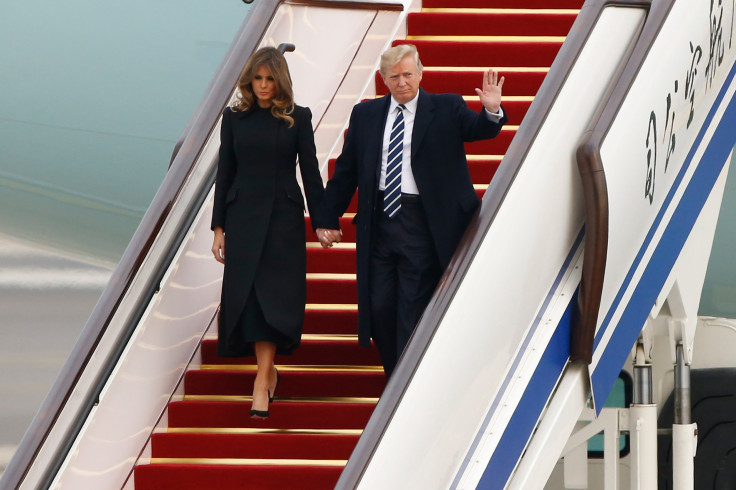 © Copyright IBTimes 2023. All rights reserved.
FOLLOW MORE IBT NEWS ON THE BELOW CHANNELS