Here's How Much Ted Cruz Spent To Lose His Republican Presidential Primary Bid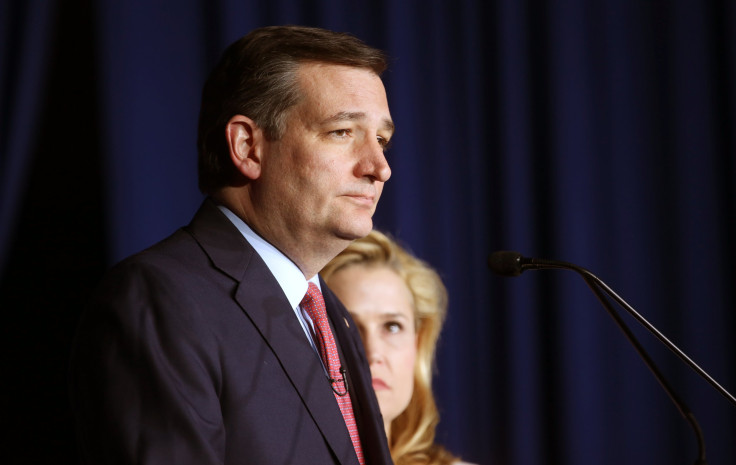 In this case, spending the most money didn't buy the White House.
U.S. Sen. Ted Cruz of Texas, who bowed out of the race for the Republican presidential nomination after losing Indiana's GOP primary Tuesday night, spent more than half of the total amount of cash burned by the three Republicans vying for the presidency.
The latest Federal Election Commission data show Cruz and his backers spent $112.1 million on the campaign, far more than the $83 million spent by his two rivals, New York billionaire Donald Trump and Ohio Gov. John Kasich.
Cruz far outspent his rivals from both his campaign committee and his 13 supportive political action committees (PACs). His team spent $69.7 million versus the combined total of $61.6 million for both Trump and Kasich. Cruz's support PACs spent $42.4 million, almost twice as much as Trump and Kasich's outside backers.
Cruz, who advanced to the Senate in 2012 on the back of conservative tea party support in 2012, dropped out of the presidential race after Trump pummeled him in Indiana. The move scuttles any chances of a contested Republican convention in Cleveland, July 18-21, and makes Trump the presumptive Republican nominee.
Cruz had hoped to garner enough support from evangelicals, libertarians and any Republican appalled at the notion of a Trump candidacy. But that — and efforts to forge an alliance with Kasich — failed to upend the momentum of the New York City-born real estate developer and former reality TV star.
Cruz repeatedly attempted to question Trump's conservative Republican credibility; but in the end, the anti-establishment wing of the party got its way. Trump will now likely face former Secretary of State Hillary Clinton in November's election, despite Vermont Sen. Bernie Sanders' six-point Indiana victory.
Both Sanders and Clinton have far outspent the three Republican front-runners, at $348.3 million versus $195.1 million; and Clinton leads Sanders in money spent so far, at $182.9 million compared to Sanders' $165.4 million.
© Copyright IBTimes 2023. All rights reserved.
FOLLOW MORE IBT NEWS ON THE BELOW CHANNELS