Here's What Jackson Wang's Tattoos Mean And Where They're Located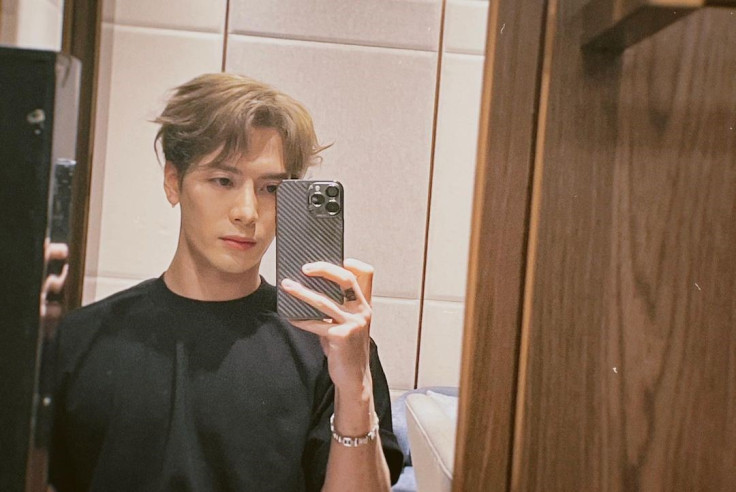 KEY POINTS
Jackson Wang revealed he has eight tattoos in an interview with Super Elle China
Wang revealed that the tattoos reflect his goals and the happiest moments of his life
Wang's tattoo designs include a Chinese lettering of luck, a lantern and many more
Getting tattoos might be taboo in South Korea, especially for artists in the K-pop industry, but Jackson Wang is not afraid to flaunt his inks.
In 2020, the 29-year-old South Korean artist graced the cover of Super Elle China, surprising fans with bold-and-stylish photos of him showcasing his handsome features and toned physique. His tattoos were also evidently shown, which he discussed in his feature article.
Wang revealed that he has about eight tattoos, including a "福" or luck lettering, a lantern, a mouse, a rooster, the Singapore Youth Olympic Games logo, a fencing sword, the Team Wang logo, and cookies, according to an excerpt obtained by Philippine media outlet GMA News.
The "福 (luck)" — found on his right shoulder — represents a part of his culture, being born in Kowloon Tong, Hong Kong, and observing the Chinese traditions.
"On my right shoulder is a '福' (luck). Every year, during Chinese New Year, we would paste this character upside down to symbolize that luck is here -- it's our culture. So, I put this on, and the direction is towards my head, so luck is always on me," Wang said.
On his right arm is a lantern-design tattoo, which the GOT7 member described as a memory from his younger self when he attended the mid-Autumn Festival — also known as the Moon Festival — a traditional holiday celebrated in Chinese culture.
"When I went to the park in the afternoon, all the other kids carried a lantern except for me. My brother and parents didn't prepare it, and I didn't plan on celebrating it either," he said.
He continued, "When I got home, I saw dishes and mooncakes on the table and lots of lanterns. When I saw all of that, I immediately cried. In my heart, I wanted a lantern too, but I told myself that it's alright."
Wang has a close relationship with his parents, getting zodiac sign tattoos on each of his forearms to symbolize them. He got the animals Rat and Rooster for his mom and dad, respectively.
On his left arm, fans could also catch a glimpse of the Singapore Youth Olympics logo and a fencing sword, representing his past career as a professional fencer.
Before debuting as a member of GOT7, Wang was once a champion fencer who sought to make it at the main Olympic Games. He has traveled the world to compete in fencing tournaments and won first-place accolades in most, L'Officiel U.S.A. reported.
Interestingly, he also received a scholarship offer from the prestigious Stanford University when he was still part of Hong Kong's national team. But he turned it down to pursue his dreams of becoming a performer in South Korea.
The phrase "Team Wang" could also be seen on the left side of his torso, which is the logo of his music label and his lifestyle and streetwear apparel brand, both having the same name.
Elsewhere in the article, Wang revealed that he decided to get tattoos after reflecting on the happiest moments in his life and his goals.
"This year, I had some time alone and thought about many things -- the happiest things in life, what I believe in, where my heart is, and what image I want to portray," he said, adding that after reflecting, he began to understand himself more and wanted to get tattooed.
"I hesitated because I thought I wouldn't be able to pull it off, but I thought, it's tattooed on my body, and it doesn't harm others. This is my decision. This is me," he concluded.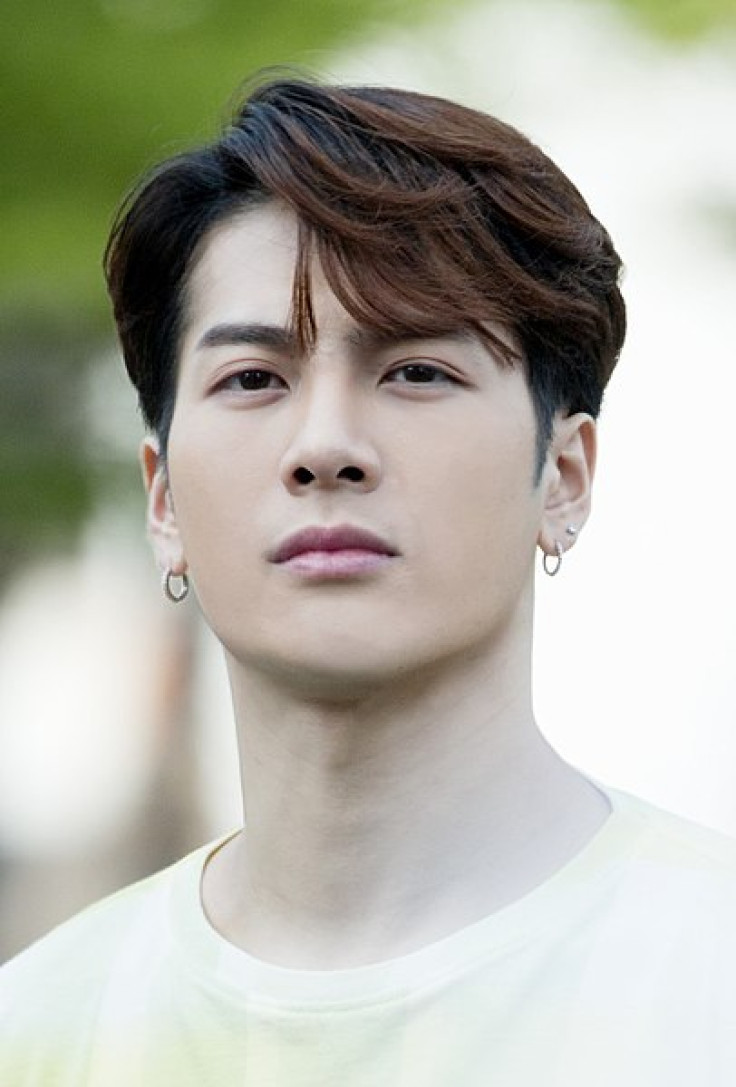 © Copyright IBTimes 2023. All rights reserved.