Here's Why Aespa's Karina Is Being Attacked For Recommending 'My Hero Academia'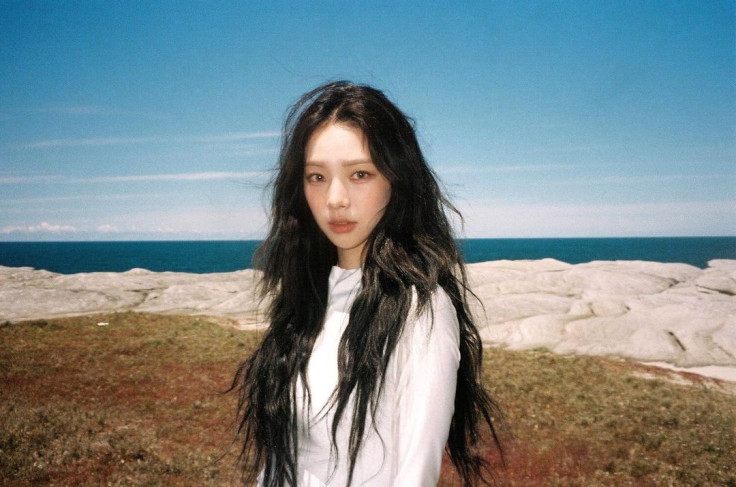 KEY POINTS
Karina from the girl group aespa recommended "My Hero Academia" on Lysn app
"My Hero Academia" was banned in China following the war crimes controversy
The female idol received criticism, mainly from Chinese netizens, for her recommendation
South Korean female idol Karina received criticism from Chinese netizens after recommending the Japanese anime "My Hero Academia."
The aespa member found herself in hot water after recommending "My Hero Academia" on Lysn – an app where K-pop idols can connect with fans.
In 2020, "My Hero Academia" was embroiled in a controversy after one of its characters' real names was revealed. Dr. Ujiko's true name was revealed to be Maruta Shiga. This offended readers as Maruta was often used as a codename by Japanese soldiers in World War II when referring to victims of human experimentation.
The character's name bears an unsettling resemblance to "Unit 731," which experimented on and killed many Chinese and Korean citizens during World War II, so China decided to ban "My Hero Academia" in the country.

While Karina's post seemed like a harmless recommendation, Chinese netizens flocked to her Instagram posts to leave negative comments because "My Hero Academia" is currently prohibited in China due to its war crimes controversy.
Chinese netizens pointed out the issue with the idol's recommendation and shared their disappointment considering how popular aespa is.

"Foreigners think that Chinese fans are making trouble without reason, then I hope you can help her buy 47w sales next time I return," commented one user.
Another one said, "Can you apologize to the Chinese people ah plastic surgery girl, your Chinese fans spend the most money you know, the customer who pays you is your god."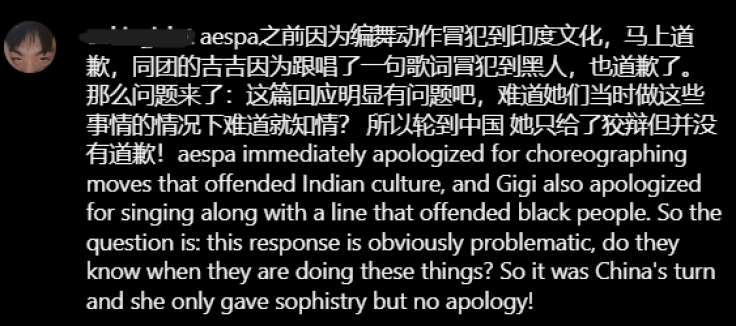 "Aespa immediately apologized for choreographing moves that offended Indian culture, and Gigi also apologized for singing along with a line that offended Black people. So the question is: This response is obviously problematic, do they know when they are doing these things? So it was China's turn, and she only gave sophistry but no apology!" commented another user.
Karina posted a response to the backlash she received on Lysn Tuesday. The aespa member explained that she wasn't aware of the issue with "My Hero Academia."
"I found out that there was an issue with the anime I recommended. I think because the character's name is different so I didn't know that there were issues with it before. I did not recommend it with any intentions, so I hope there are no misunderstandings. In the future, I'll become a more careful Karina so that I can share more good information with MYs," she said, according to an English translation by Koreaboo.
Some fans said Karina's explanation makes sense as Kōhei Horikoshi, the "My Hero Academia" creator, changed the character's name after the controversy.
The real name of Dr. Ujiko's character was since changed to Kyudai Garaki from Maruta Shiga, according to Anime News Network.
Korean netizens also came to Karina's defense on a South Korean online forum. Meanwhile, a global fanbase for aespa urged SM Entertainment to protect the female idol.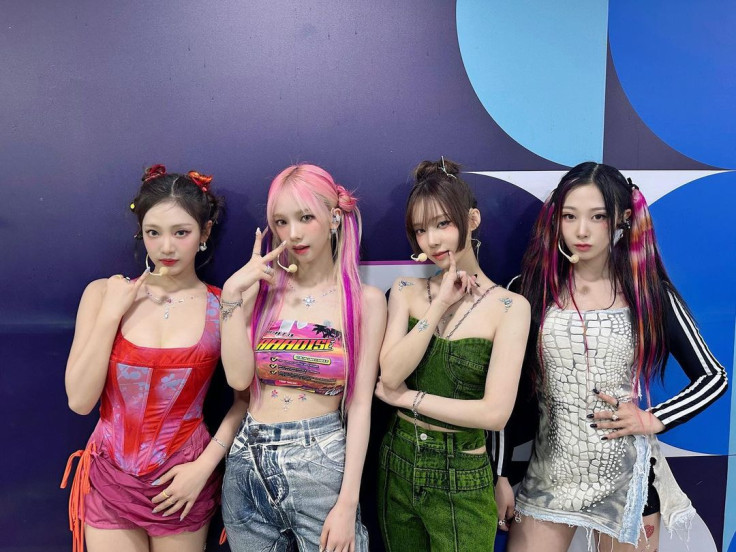 © Copyright IBTimes 2023. All rights reserved.