Here's Why Red Velvet Members Irene, Seulgi Were Denied Entry To Beyoncé's London Concert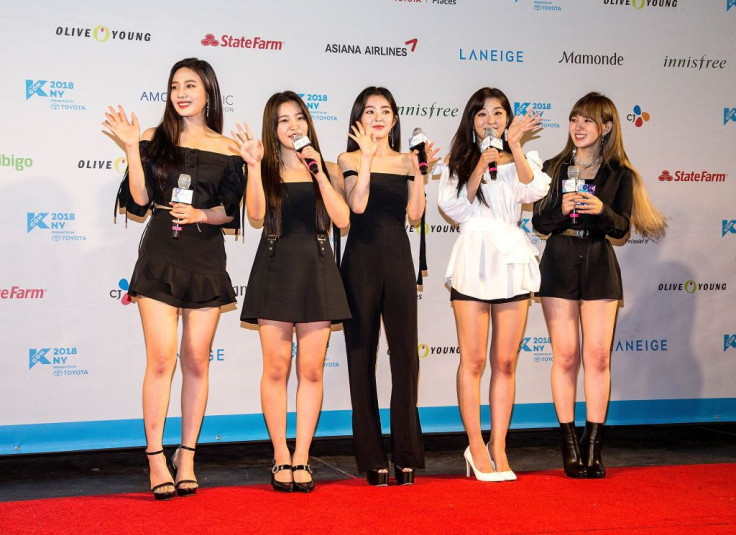 KEY POINTS
Red Velvet members Irene and Seulgi didn't get to watch Beyoncé's concert at the Tottenham Hotspurs Stadium
The pair were denied entry after they helped their staff member with a ticket-related issue
Red Velvet is currently on the European leg of its "R to V" world tour
What was supposed to be a dream come true for Red Velvet members Irene and Seulgi turned into a nightmare after the pair were denied entry to Beyoncé's "Renaissance" world tour stop in England over the weekend.
Eagle-eyed fans spotted Irene and Seulgi outside the Tottenham Hotspurs Stadium in North London Sunday, lining up at the entrance gate of the 41-year-old pop megastar's highly anticipated concert.
One fan, however, noticed that the pair appeared "stressed" as they encountered difficulties entering the venue. The fan speculated that Irene and Seulgi came to the wrong gate at the time because they were turned away.
"Guys Seulgi and Irene from Red Velvet are at [the] Beyoncé [concert]. They were right in front of me. I am freaking out," a fan with the handle @boywithlub shared on Twitter.
The user continued, "I'm working at [the] Beyoncé [concert] and just came out [of] the office, and they were right there about to get their tickets scanned. I didn't approach [because] the show had already started, and they were clearly stressed. I think they came to the wrong gate [because] they got turned away. I hope they got in."
Fans never got an update, sparking concern among ReVeluvs about whether or not the 32-year-old leader of the group and the 29-year-old lead vocalist made it into the venue.
Hours later, however, Seulgi gave an update to their fans via Bubble — a messaging app where K-pop idols can interact with their supporters — revealing that they ultimately did not get to see Beyoncé perform.
The singer explained that although her and Irene's tickets were successfully scanned, they encountered problems with the ticket of the staff member who accompanied them, according to Koreaboo.
The pair sought help at the ticket booth office. But unfortunately, when they went to re-enter the venue, the security team prohibited them from entering because their tickets had already been scanned.
Following the news, fans took to Twitter to express their disappointment over the situation, with some saying that they felt "bad" for Irene and Seulgi, knowing that they are longtime fans of Beyoncé.
"Still thinking about how Seulgi and Irene couldn't go see Beyoncé. I feel so bad for them, that's [got to] be devastating," one user wrote.
Another commented, "Here's to hoping Seulgi (and Irene) can get backstage passes if Beyoncé ever does a concert in South Korea."
"We could've got Irene and Seulgi photos and videos together enjoying Beyoncé's concert but because of that damn ticket, we couldn't!!" a third user said.
"Irene stans and Seulgi stans should unite and get that Beyoncé concert ticket," a fourth user suggested.
Red Velvet — composed of members Irene, Seulgi, Wendy, Joy and Yeri — kicked off the European leg of their "R to V" tour in May, performing in stadiums and arenas across France, Germany, Netherlands, Spain and the United Kingdom. Joy, however, was not able to join her bandmates on their European shows due to health reasons.
Luckily, the "Psycho" hitmakers' tour stop at London's OVO Arena Wembley, scheduled for Tuesday, coincided with Beyoncé's show at one of the largest football stadiums in England, which Irene and Seulgi apparently scored tickets to.
Unfortunately, due to unforeseen circumstances, the pair didn't get to see their idol live.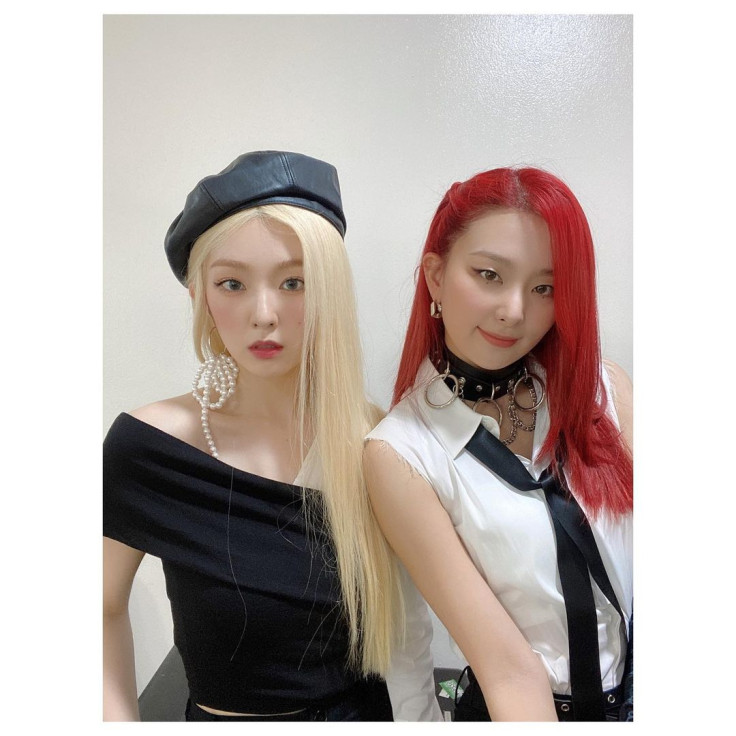 © Copyright IBTimes 2023. All rights reserved.