'Hey Dude' Cast Reunion: Where Are They Now?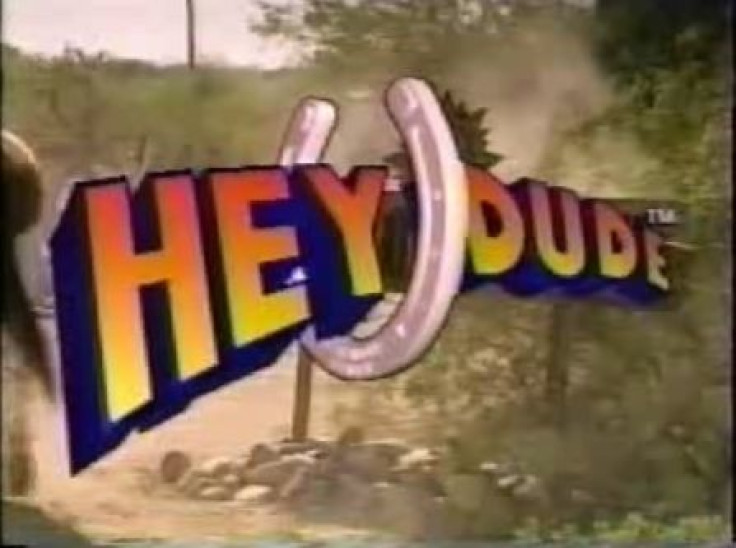 The 2014 ATX Television Festival is underway! On June 6 the Austin, Texas, event geared toward TV lovers is reuniting the cast of "Hey Dude" -- something that is bound to get 1990s Nickelodeon fans reminiscing about the old days.
For those unfamiliar with the Western sitcom, it was Nickelodeon's second original live action series. Airing from 1989 to 1991, the show followed a group of teens working at a fictional Tucson, Arizona, ranch called the "Bar None Dude Ranch."
So, where is the cast now? Let's take a walk down memory lane:
David Brisbin
David Brisbin starred as Mr. Benjamin Ernst, the owner of the Bar None Dude Ranch. After working on "Hey Dude," he went on to have small roles on "The Wonder Years," "Seinfeld," "Home Improvement," "Buffy The Vampire Slayer," "Melrose Place" and "Party Of Five." In 1998 the actor landed the role of Dr. Alexander Babcock on "ER," playing the character until 2002. His last on-screen appearance was on "Desperate Housewives" in 2011.
Debrah Kalman
Debrah Kalman played Lucy, a sassy ranch hand (and one of the few adults) at the Bar None Dude Ranch. According to IMDb, she's currently a teacher and part-time actress.
Christine Taylor
Christine Taylor played Melody, a lifeguard and dance instructor at the ranch. "Hey Dude" was Taylor's first major role, but she went on to star in some well-known films and TV shows. She's best known for her roles in "The Wedding Singer," "Zoolander," "Dodgeball" and "Arrested Development." Christine Taylor is married to Ben Stiller.
Joe Torres
Joe Torres portrayed Danny, a Hopi Native American. While death rumors have been circulating for years, many fans have been theorizing that he's a car salesman in New Jersey.
Josh Tygiel
Josh Tygiel played Benjamin "Buddy" Ernst Jr., the son of David Brisbin's Mr. Ernst. He enjoyed skateboarding and wasn't happy about moving to the Dude Ranch. He has no acting credits on IMDB after "Hey Dude."
Kelly Brown
Kelly Brown played Bradley Taylor -- or was better known as "Brad." She was the girl on the ranch that everyone fawned over, invoking a love triangle between Ted and Kyle. Like Josh Tygiel, she has no acting credits after "Hey Dude." She supposedly is married with kids in upstate New York.
David Lascher
David Lascher played Ted, Brad's love interest in "Hey Dude." He left the Nickelodeon series but returned later, with the show explaining that he was at "summer school." He went on to have a big role in "Blossom" as Vinnie Bonitardi and "Clueless" as Josh. He recently appeared on ABC Family's "Melissa & Joey" as Charlie (previously starring alongside Melissa Joan Hart on "Sabrina, the Teenage Witch").
Geoffrey Coy
Geoffrey Coy starred as Kyle Chandler. He joined "Hey Dude" after Ted left, playing a handsome cowboy who was a little dim-witted. He eventually went on to take over the Iron Throne, beheading Ned Stark and terrorizing the Seven Kingdoms until he was poisoned at his wedding to Margaery Tyrell … Woops! Wrong Geoffrey! Like most of his other co-stars, he didn't pursue an acting career after "Hey Dude."
Jonathan Galkin
Jonathan Galkin played Jake, Mr. Ernst's nephew. Like Geoffrey Coy, he joined the series after Ted left for "summer school." In 2001, he co-founded DFA Records with James Murphy and Tim Goldworthy.
Wondering what "The Ranch" looks like today? YouTube user Adam The Woo visited the abandoned set in February. Check out the video below:
© Copyright IBTimes 2023. All rights reserved.