High School Teacher Accused Of Child Rape Tried Killing Himself, Arrested
A high school teacher was arrested Wednesday after being accused of sexually assaulting a former middle school student in Massachusetts and New Hampshire between 2015 and 2016.
Primo H. Leung, 36, who teaches special education at Concord High School, New Hampshire, was arraigned Thursday. He was charged with two counts of aggravated child rape, one count of indecent assault and battery on a child under age 14 and one count of indecent assault and battery on a child 14 or older by Newton District Court in Massachusetts, March 29, Boston Globe reported.
The Concord police said they began investigating Leung in February after the New Hampshire Department of Education told authorities that Leung "was allegedly having inappropriate contacts with female students." The investigators eventually discovered that the case had ties to charges filed against Leung in Massachusetts.
"Subsequently, police investigators gathered evidence which established that Mr. Leung had allegedly engaged in an inappropriate sexual relationship with a minor who was known to him," a statement from the police said. "The investigation revealed that the alleged sexual relationship occurred in Concord and in Newton, Massachusetts. Investigators subsequently learned that Mr. Leung allegedly engaged in a sexual relationship with the minor in 2015 and 2016 while the victim lived in Concord and while the defendant was working at a summer camp at Fessenden School in Newton."
As part of their investigation, the Concord police recently executed search warrants at Concord High School and at the accused's house.
"He would take students from up here in Concord to go down there [Massachusetts] to help with the program, and that is where some assaults did occur," Concord police Lt. Sean Ford said, ABC-affiliated WMUR reported. "The victim was exposed to inappropriate contact from him."
Investigators said Leung could have found out that he was being investigated for sexual assault on March 27 and the next day, tried to end his own life by "slicing his neck and his arms" after leaving "goodbye letters for friends and family." He was receiving treatment in the Concord Hospital when he was arrested.
A spokesman for Fessenden, a private boys' boarding and day school, confirmed Thursday that the accused was terminated from his employment following the charges.
"The school was notified Wednesday afternoon of the allegations concerning Mr. Leung, and is cooperating fully with investigators," the spokesman said in a statement. "We have confirmed that an updated background check of Mr. Leung was conducted last summer. We have no further information to share at this time."
Concord schools Superintendent Terri Forsten also addressed the matter Thursday.
"Once Concord Schools learned the results of the police findings, we immediately placed this teacher on paid leave pending the conclusion of their investigation," Forsten wrote in a letter to the school district community. "When Concord Schools became aware of alleged inappropriate contacts between the teacher and a female student, we immediately launched an extensive and thorough investigation"
"These allegations are despicable and sickening and are certainly not representative of the culture or the community that we work so hard to surround our students with here in the Concord School District," Forsten added.
Leung will be extradited to Massachusetts next week.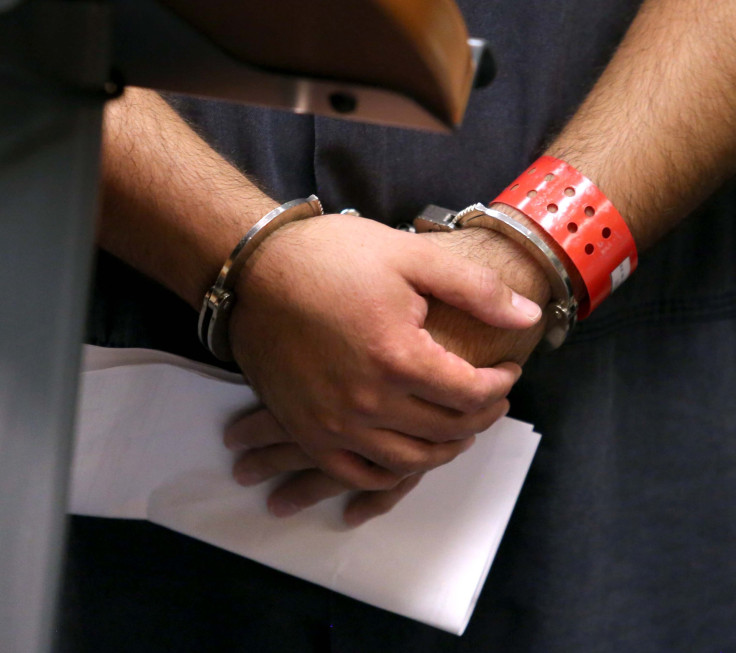 © Copyright IBTimes 2023. All rights reserved.