High School Teacher Allegedly Had Sex With 17-Year-Old Student, Charged
A Pennsylvania high school teacher was charged Monday after he was accused of having sex with a 17-year-old student.
According to a criminal complaint affidavit filed by Spring Garden Township Police, Michael S. Coy, 41, a Spanish teacher at York Suburban High School, was charged with three felonies — intercourse/sexual contact with a student, corruption of minors and unlawful contact with a minor. The charges were filed a month after the police launched an investigation into the accused, USA Today-affiliated York Daily Record reported.
On Monday, School District Superintendent Timothy Williams addressed a letter regarding the incident to the parents, in which he said authorities became aware in February that Coy allegedly had sexual intercourse with a teenage girl who was his student in the past at an off-campus location, June 1, 2018.
When the victim was interrogated as part of the investigation, she told the police that although she did not engage in sexual intercourse with Coy inside the school, it happened in a "known location in Spring Garden Township." She confirmed that "on at least one occasion the contact from meeting one another, through their scheduled meeting, resulted in sexual intercourse."
An analysis of the victim's phone revealed that the two exchanged a number of texts, in which they scheduled their meetings. The police found records of their conversations that occurred between April and June.
"It troubles me anytime an educator is accused of such a thing," Williams said. "Inappropriate conduct is just something we will not tolerate."
Williams added in the letter that Coy was placed on administrative leave after the allegation of inappropriate behavior emerged against him. Depending on the result of an internal investigation launched against him and the legal process he faces, Coy could also face termination.
"The District takes seriously its legal responsibilities, especially with respect to allegations of misconduct. Part of that responsibility is to thoroughly investigate allegations of misconduct even as other legal authorities conduct their own investigations. Based on the findings of our internal investigation, Mr. Coy's administrative leave was changed to unpaid leave on March 4, 2019, pending the final outcome of the internal District investigation, outside legal investigations, and/or the criminal investigations that resulted in charges against him," the letter read.
It added: "Should the outcome of the District's investigation or the investigations of outside authorities, including the police investigation and criminal proceedings, meet the standards contained within the School Code, and/or should Mr. Coy no longer possess the credentials of a professional educator, the District will take appropriate actions to address his employment with the District, up to and including termination."
Coy was arraigned Monday on $25,000 bail. In addition, he was ordered to have no contact with the victim and to refrain from leaving the state until the case was resolved. Since he was released on a supervised bail, he had to report to a probation officer within the next two days. His preliminary hearing was scheduled for April 25.
Coy's defense attorney, George Margetas, said his client denied the charges filed against him. "He's not happy that he's being portrayed in the way that he is ... but at some point down the road, we'll have our day in court, and we'll get to put our side of the story forward," Margetas said.
The accused has also reportedly secured a job out of the field of education. "He's trying to take care of his family ... He's trying to do the best he can," Margetas added.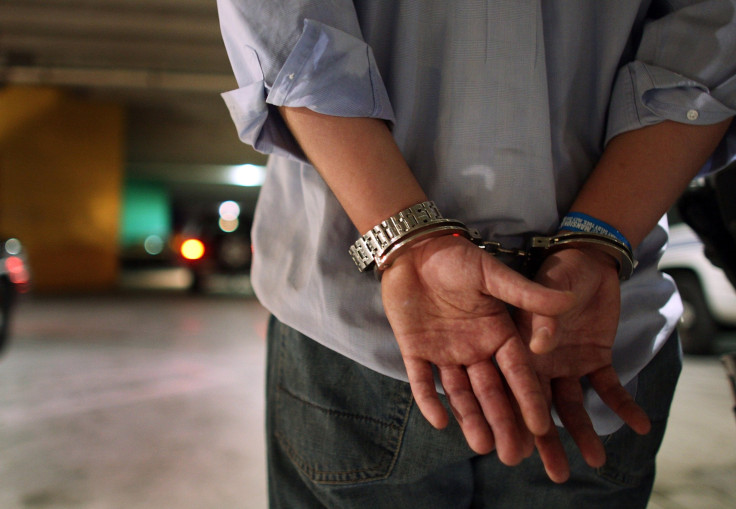 © Copyright IBTimes 2023. All rights reserved.
FOLLOW MORE IBT NEWS ON THE BELOW CHANNELS