'Hit The Floor' Creator Resolves Finale, Dersha Cliffhangers After BET Show's Cancellation
After three seasons on VH1 and one season on BET, "Hit the Floor" was canceled for the final time back in December. Creator James LaRosa kept fairly quiet about the news as he worked to find the dance drama yet another home, but he revealed on Monday that the show would officially not be coming back on any network or platform.
"Due to circumstances beyond my control (aka The Biz), I will not be able to take #HitTheFloor to another network," LaRosa wrote on Instagram. "Not the news I wanted to share, but 4 seasons is an incredible achievement and I cannot look at it with anything other than profound pride and deep gratitude."
The eight-episode fourth and final season aired during summer 2018 on BET and starred original cast members Katherine Bailess (Kyle Hart), McKinley Freeman (Derek Roman), Jonathan McDaniel (German Vega), Brent Antonello (Jude Kinkade) and Jodi Lyn O'keefe (Lionel Davenport), along with newcomers Teyana Taylor (London Scott), Kyndall (Jamie Lawson), Kristian Kordula (Noah) and Cort King (Pax Lowe). Original star Logan Browning (Jelena Howard) also made appearances in the beginning of Season 4.
The season and series finale ended with some major cliffhangers, including whether or not Pastor Curtis (Terrence J) was dead, who hurt him, whether or not the Los Angeles Devils team had come to an end and what was to come of all the new and old relationships.
Prior to the last episode airing, LaRosa told International Business Times he'd already planned out the storylines for Season 5, which is why filming all of the Season 4 finale cliffhangers "was a risk I was willing to take."
Still, he said he'd never want to "leave anyone in the lurch" about what was going to happen to their favorite characters, and he's keeping to that with his post on Monday. He shared all of the answers about what was to come for the players, dancers and businesspeople of "Hit the Floor."
The Devils did lose their team, and a new one comes to town, but none of the characters are ready to let that happen; not even Jamie because Pax's love is enough to get her to help out and "undo the damage she caused."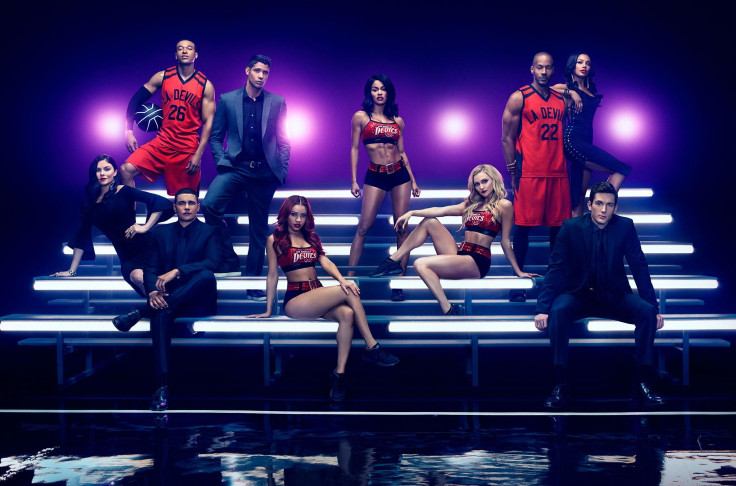 London was the one who tried to take out Pastor Curtis, but he didn't die, causing her to run away in order to get rid of him. In the process, she leaves Derek behind, but what happens next should make Dersha fans very happy.
"Ahsha [Taylour Paige] arrives on Derek's doorstep," LaRosa wrote. "Thanks to Jelena, who returns herself to right the ship. But it's going to take something more to put them over the top. That comes with the arrivals of Zero [Adam Senn], Sloane [Kimberly Elise] and Terrence [Robert Christopher Riley]."
Dersha stays together for good this time and has a baby boy named Peter, while Zero proposes to Jude. The two get married in front of friends and family, including Zero's sister, Laura, "who Jude tracks down as his wedding gift."
There's a baby for Zude and many babies for Kyle and her husband, Beau (Jared Farid Ward). Kyle finally gets the money she's always wanted as part owner of the Devil Girls, and Jelena owns the Devils, raises Miguel (Jaiden Manjarrez) and reunites with Terrence.
For LaRosa's final words about the show, he wrote, "Four amazing seasons, we laughed and cried, we danced, we looked for clues, we rooted for people who played hard and loved hard, and it didn't matter what their race or gender or sexual orientation was. We wanted them to win. And they did. Devils Nation Rise Up! And we keep rising, forever, together."
© Copyright IBTimes 2023. All rights reserved.