'Hitman' Season 2 To Release In 2018 And IO Is Making It [RUMOR]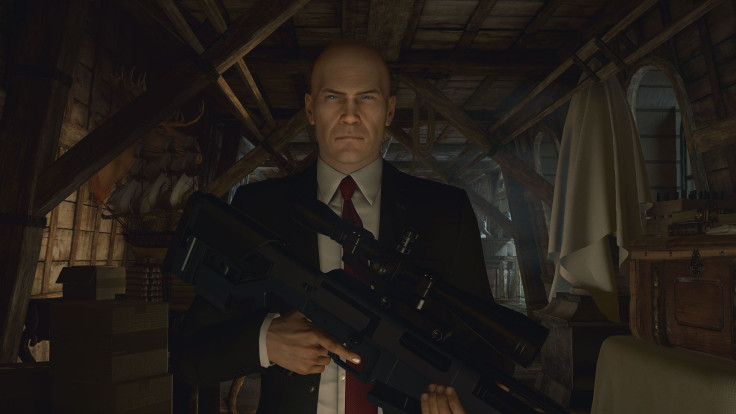 Hitman season 2 was well into development when Square Enix announced that it would be dissolving its partnership with the game's developers at IO interactive. According to sources at Germany's GameStar magazine, however, all that work won't go to waste. The second run of content is reportedly still owned by IO and will release next year.
This is a rather exciting twist of fate, of course, because publishers like Square Enix generally take ownership of all intellectual property that releases under their umbrella. In the traditional sense, that would normally include the rights to all future Hitman content. Provided GameStar's sources are legit, the deal was apparently structured so that IO keeps its creations. Not much more was said on the subject, only that Hitman season 2 is about halfway finished and is definitely planned to release in 2018. An official announcement confirming the news is expected to arrive sometime next week.
Read: Hitman Developers At IO Interactive Sever Ties With Square Enix
If IO Interactive's rights issues are indeed sorted, there's only one major question left to answer: which publisher will step in to provide the remaining funds to continue production? The source doesn't offer any details on that front, but maybe that's what's coming next. If IO owns a valued IP like Hitman, we imagine some pretty serious investors might be willing to bid on it.
While the information listed above should still be classified as a rumor until proven otherwise, GameStar is generally one of the most respected industry publications in all of Germany. Its sources are typically trustworthy and have been correct many times before.
For those who missed our report on Thursday, Square Enix announced that it would be severing ties with IO to "maximize player satisfaction as well as market potential going forward." In the publisher's most recent financial earnings report, it was said that Square Enix had recorded record-high profits despite incurring a devastating loss of nearly ¥5 billion to let IO off its leash. Knowing what we know today, the previously established Hitman rights agreement could have contributed to the massive expense.
Read: Check Out 15 Minutes Of Hitman Gameplay
Hitman was first revealed during Sony's E3 press conference in 2015, and it immediately drew attention from gamers due to its unique episodic rollout plan. While the uncommon distribution strategy was initially scorned by the public, the game eventually amassed something of a cult following led by its biggest champions at Giant Bomb. Giant Bomb named Hitman its best game of 2016, and the title has been carefully watched by gaming enthusiasts ever since. A second season has assumingly been in the works since the game's last major expansion dropped at the end of last year.
IO Interactive is also known for its work on the Kane And Lynch series, but no news was offered on the fate of that long-dormant franchise.
Hitman is available now on PS4, Xbox One and PC.
Are you surprised Hitman season 2 might actually be a thing? Was Square Enix foolish to surrender the rights to the franchise? Was it a show of good faith? Tell us in the comments section!
© Copyright IBTimes 2023. All rights reserved.