'The Holiday Dating Guide' Lifetime Movie Premiere: Cast, Trailer, Synopsis
The Lifetime Christmas movies continue with the premiere of "The Holiday Dating Guide," starring Maria Menounos and Brent Bailey, on Saturday night.
The film, which is the penultimate premiere before Lifetime wraps up its new holiday movies for the season, will be a fun treat for fans, as they may or may not be familiar with the two stars. Menounos, who is well-known for her career as a TV correspondent, appeared in Lifetime's "The Holiday Fix-Up" last year, but is also known for roles in "Sharknado 3: Oh Hell No!" and "One Tree Hill."
As for Bailey, he appeared in the holiday films "A Cape Cod Christmas" and "Girlfriends of Christmas Past," and starred as Sam Cohen in the series "Palo Alto."
So what can fans expect from the film? According to a synopsis, a writer's determination that her theories about dating during the holidays work will be put to the test when she potentially finds real love in the process.
"Dating coach and aspiring book author Abigale Slater (Menounos) is close to making her lifelong dream come true. She has completed her first book—a how-to guide for dating in today's modern world—and is now more than ready to become a published author," the synopsis reads. "However, after reading the book, her published Jack won't proceed with the deal without knowing that her dating advice actually works. Before he has a chance to say no, Abigale proposes that she prove the rules work by using them herself and making a man fall for her by Christmas Eve in 12 days."
This proves to take an unexpected turn for Abigale when she is put to her own test.
"Although Abigale's never seen love as a priority for herself, she sets out to find someone who will fall quickly enough to get this book in print," the synopsis continues. "Things change when Abigale meets Michael Ryan (Bailey), and her single-minded mission takes an unexpected turn. While following her own advice, and learning to expect the unexpected in the process, Abigale discovers the romance of her dreams."
"The Holiday Dating Guide" airs Saturday at 8 p.m. EST on Lifetime.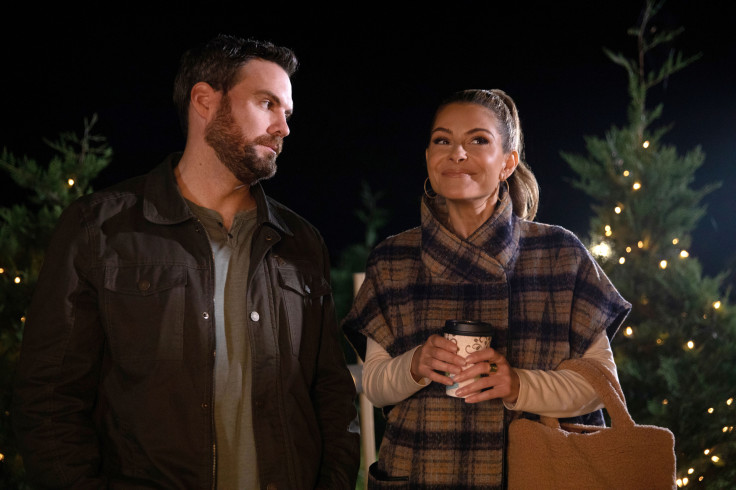 © Copyright IBTimes 2023. All rights reserved.