Holiday Gifts For Wine Lovers 2015: 15 Ideas For The Wine-Connoisseur In Your Life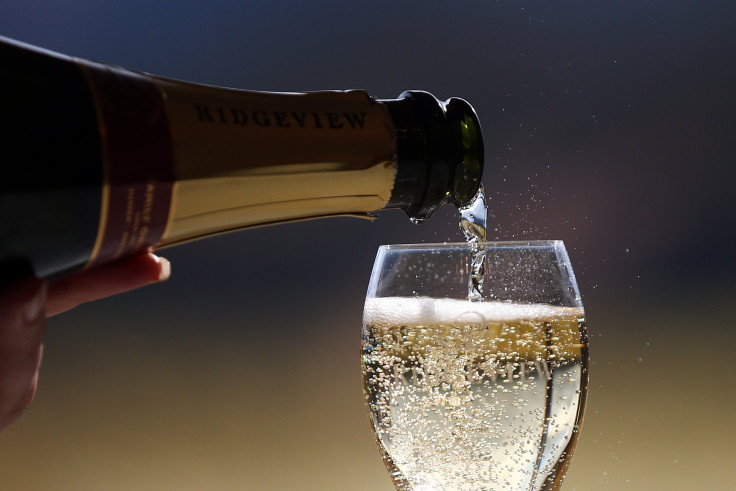 It's beginning to look a lot like Christmas -- and Chanukah, too! While many eager consumers have begun, if not finished, their holiday shopping there are always a few left fumbling over what to get that particular friend, family member or loved one. Well, readers, look no further because we at the International Business Times have got your back.
Everyone knows what a major role wine plays in the holidays. Whether you're enjoying a nice glass of red or white around the table with the people you love or drinking it to evade difficult questions about your dating life and/or career. Perhaps someone close to you is just a self-proclaimed wine connoisseur. Regardless, here are 15 wine-related gifts guaranteed to please:
1. Wine Wipes available on Amazon. $7.99
While these aren't exactly a big ticket item, they're the perfect stocking stuffer or little add-on for anyone who love red wine, but doesn't want stained teeth in photographs.
2. Wine Sippy Cups from Give Simple. $9.75/cup
Sure, you're old enough to enjoy an adult beverage, but why not drink it out of this grown up version of a childhood favorite? The wine sippy cup is perfect for anyone who enjoys a tailgate, but doesn't want to sip their wine from a red plastic cup.
3. State Slate Bottle Stopper from Uncommon Goods. $10.00
Perhaps you have someone on your list who loves wine and also happens to have just made a big move or simply has a lot of state pride -- buy them this adorable and affordable wine bottle topper to remind them of their roots.
4. SipCaddy Bath and Shower Portable Cup Holder available on Amazon. $13.95
Whether you're sipping a glass of wine in the bath or drinking while you shower before a long night out the SipCaddy Portable Wine Holder is the perfect gift.
5. Wine Ice Cream from Mercers Dairy. Price varies based on size.
Yes, you read that right. It's ice cream, it's wine, it's every wine lover's dream come true and it comes in a variety of flavors to please any pallet.
6. BigMouth Inc.'s Ultimate Wine Bottle Glass available on Amazon. $16.33
We've all been there: you have a hard day at work and think, "Gee, I could really go for a glass -- no, bottle -- of wine right now." BigMouth Inc. gets that and that's why they've created this product.
7. Merlot Infused Coffee from Uncommon Goods. $19.95
Most people may not think of wine and coffee as the perfect pairing, but they go together better than you'd think.
8. Wine Glass Holder Necklace from WineEnthusiast.Com. $24.95
Perfect for parties, tailgates and more the Wine Glass Holder Necklace allows the wearer to chat, get things done and move about without the fear of losing their glass or spilling.
9. Two of a Kind Jeweled Bottle Stopper from Kate Spade. $25.00
It's cute, it's functional, and it's got a lot of sparkle -- who wouldn't love this?
10. The WineRack available on Amazon. $29.99
Running is challenging and, quite frankly, not always the most enjoyable experience. Buy the avid runner/wine-enthusiast in your life the WineRack sport bra and we guarantee they'll never complain about hitting the pavement again -- just be sure they're running responsibly.
11. Wine Chilling Wands from Williams-Sonoma. $31.96
To be perfectly honest, these are genius. After three hours in the freezer this stainless-steel device is ready to cool any glass of wine down to an ideal drinking temperature fast and easy.
12. Wine-O-Saur Wine Bottle Holder from Uncommon Goods. $45.00
Do we even really need to explain why this is here? Not only is it adorable, but it's functional. Pair this gift with a bottle of the receiver's favorite wine and you're sure to hit a homerun.
13. Bicycle Wine Rack available on Etsy. $34.00
Perhaps you're shopping for someone who loves wine and frequently travels by bike. Never again will they have to risk losing their balance while trying to hold a bottle of wine in one hand and steer a bike with the other.
14. Saturn Glass from Super-Duper-Studio. $52/glass
These glasses may be a bit on the pricier side, but they're well worth it. The design makes the glass virtually spill-proof and, let's be honest, who couldn't use a little assistance from their glass wear after a few drinks?
15. Wine Sack from Uncommon Goods. $69.95
Because sometimes a girl wants to sip her wine on the go, you know?
© Copyright IBTimes 2023. All rights reserved.
FOLLOW MORE IBT NEWS ON THE BELOW CHANNELS