Hollywood Actors Join History Making Strike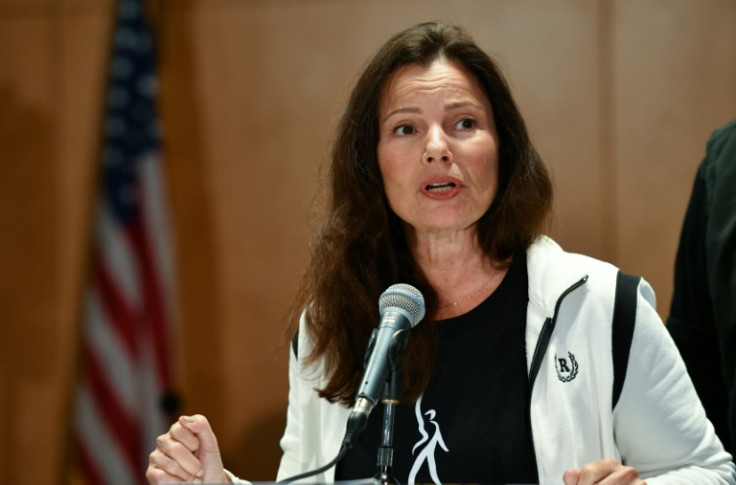 Has Armageddon finally hit Hollywood?
On Thursday, 160,000 members represented by the Screen Actors Guild (AFTRA-SAG) joined the the 11,500 screenwriters represented by Writers Guild of America (WGA) in the very public fight against the creative community in Hollywood represented by the Alliance of Motion Picture and Television Producers (AMPTP). This action will bring a total halt to any productions under the jurisdiction of the unions.
The development will likely bring all remaining U.S. union physical productions to a halt, as Hollywood's writers continue their work stoppage.
As the members of the performers' union SAG-AFTRA mount their own picket lines alongside the writers, this will be the first "double strike" involving both actors and writers since 1960. Most of the union's labor strikes over the years have been primarily wage-related, with actors demanding a higher percentage of their residuals.
However, this time, there seems to be a more existential threat to both writers and actors as the world enters the age of artificial intelligence. A significant part of the strike involves the use of AI.
"The entire business model has been changed by streaming, digital, AI. This is a moment of history that is a moment of truth," SAG-AFTRA President Fran Drescher, best known for her hit 1990s CBS sitcom "The Nanny," said Thursday. "If we don't stand tall right now, we are all going to be in trouble, we are all going to be in jeopardy of being replaced by machines."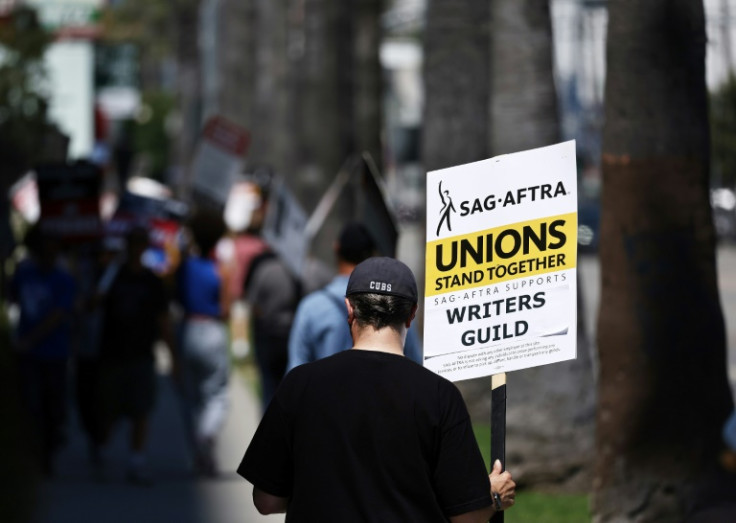 On Thursday, the SAG-AFTRA's National Board officially called for a strike as contract talks with studios and streamers broke down without a deal two days prior.
The union's national executive director, Duncan Crabtree-Ireland, said the talks left the union "with no choice" but to call a strike. Drescher said the studios "plead poverty" and that the producers "stand on the wrong side of history."
In a Thursday interview with The Wrap regarding the strike, Drescher said, "The Digital Age is cannibalizing us." She also criticized the studios' offer, calling it "insulting."
Drescher said she was sad about reaching this crossroads but emphasized that there was no choice. She referred to the union as the victims in this situation and expressed shock at the way the studios treated them.
Drescher also criticized the studios for pleading poverty while allocating millions to CEOs, calling it "disgusting" and "shameful."
The studios, represented by the AMPTP, released their own statement Thursday as reported by Deadline and other outlets, offering a deal that included historic pay and residual increases, higher caps on pension and health contributions, audition protections, shortened series option periods, and a groundbreaking AI proposal to protect actors' digital likenesses for SAG-AFTRA members.
The union expressed disappointment that a strike was the outcome, as studios cannot operate without the performers who bring their TV shows and films to life.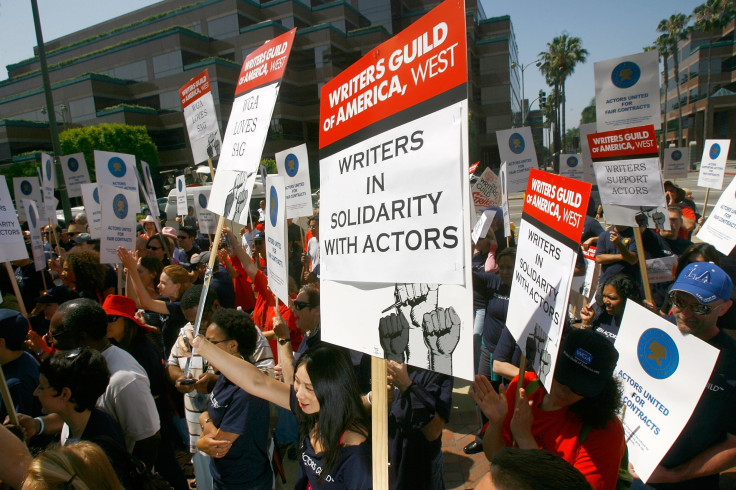 The last time actors went on strike in 1980, it took 95 days to reach a resolution and secure a percentage of revenue from home media releases. The industry lost approximately $2 billion during that strike, which correlates to $2.8 billion in 2023 dollars, the Hollywood Reporter estimated in May.
SAG-AFTRA had a referendum in place where nearly 98% of voting members authorized their leaders to call a strike if necessary, until June 30 (later extended to July 12) as negotiations with the AMPTP began on June 7.
In her speech on Thursday, Drescher directed a pointed remark at the studios, saying, "This is a very big deal, and it weighed heavily on us. But at some point, you have to say, 'No, we're not going to take this anymore — you people are crazy. What are you doing? Why are you doing this?'"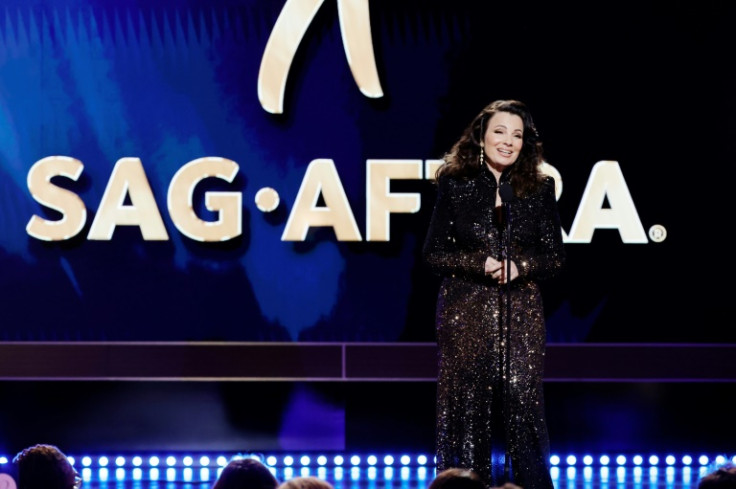 Drescher and her union delegation will be on the picket lines starting Friday for the first day of the guild's strike against the film and television industry.
The picket lines were planned to begin at Netflix Inc.'s (Nasdaq: NFLX) headquarters in Los Angeles, then move to Paramount Global (Nasdaq: PARAA)'s studios, also in Los Angeles, followed by Warner Bros. Discovery Inc.'s (Nasdaq: WBD), and finally outside the gates of The Walt Disney Company's (NYSE: DIS), both in Burbank, Calif.
© Copyright IBTimes 2023. All rights reserved.