Hollywood Hospital Pays Hackers $17K Ransom In Bitcoins To Release Network From Malware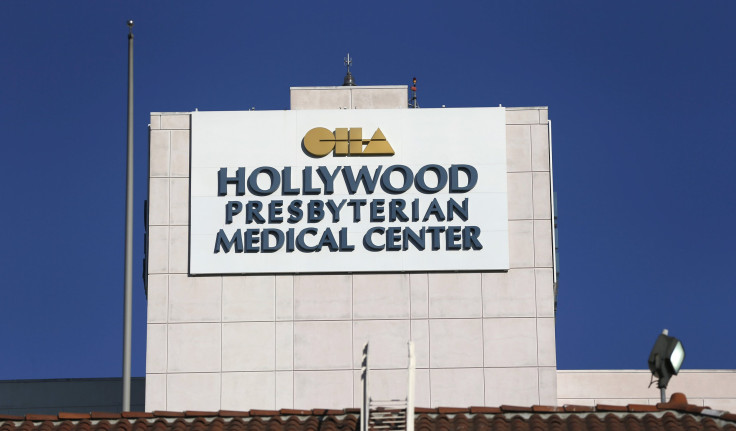 A California hospital, which had its computer network under attack by hackers, paid a ransom in bitcoins equivalent to about $17,000 to release its network from malware, the CEO of the hospital said Wednesday. Hollywood Presbyterian Medical Center's network had been held by hackers for little more than a week.
Paying the ransom of 40 bitcoins was "the quickest and most efficient way to restore our systems and administrative functions," CEO Allen Stefanek said in a letter, adding that the ransom was paid in the interest of restoring normal operations.
Stefanek said that the hospital first noticed the malware in its computer system on Feb. 5 and had engaged with the FBI and security experts in a bid to resolve the problem. However, it was left with no option besides paying the ransom. The identity of the hackers remains unknown but Stefanek said that reports of the hackers seeking 9,000 bitcoin ($3.6 million) were "false."
In his letter, Stefanek said that the hospital's electronic medical record system (EMR) was restored on Monday, 10 days after the initial attack, and that all clinical operations are now utilizing the EMR system. While Stefanek says that the attack was "random," law enforcement and security experts have long been warning the healthcare industry that its cybersecurity measures were simply not up to scratch.
Following the cyberattack, the hospital moved all of its patients to nearby facilities and used faxes to communicate in the absence of email. Stefanek said Wednesday that patient care in the 434-bed facility was not affected, and there was no evidence patient data was compromised. "Patient care has not been compromised in any way. Further, we have no evidence at this time that any patient or employee information was subject to unauthorized access."
According to the Associated Press, FBI spokeswoman Laura Eimiller said that the agency is investigating the incident that was caused by a piece of malware known as ransomware.
Ransomware is a pernicious form of computer malware that encrypts all your files and locks you out of the system. Users turning on their computers are typically greeted with a message demanding payment of a ransom usually in bitcoin, an attempt by the hackers to make it more difficult for law enforcement to trace their identity. If the ransom is not paid in time, all the data will forever remain encrypted.
A recent report from security company Imperva details Cryptowall 3.0, which it says is the most successful ransomware campaign until now, having earned over $330,000 for the criminals running it and resulting in $325 million damages for the victims.
© Copyright IBTimes 2023. All rights reserved.