Holocaust Survey Finds Young Adults Clueless About Genocide With 'Shocking And Saddening' Results
Although six million Jewish people were killed in the Holocaust, a new survey found that Millennials and Gen Z adults know little to nothing about the genocide and its death toll.
According to a survey commissioned and released Wednesday by the Conference on Jewish Material Claims Against Germany, a large percentage of the surveyed participants, aged 18-39, are misinformed about the events of the Holocaust.
The U.S. Millennial Holocaust Knowledge and Awareness Survey found that 19% of the Gen Z and Millennial New Yorkers polled believe that Jewish people were responsible for the Holocaust.
The state-by-state analysis also revealed that 63% of young adults were unaware that six million Jews were killed during the Holocaust. Elsewhere, 36% of the Gen Z and Millennials across the nation believe "two million or fewer Jews" were killed.
Meanwhile, 48% of participants, who were surveyed across all 50 states, could not name any of the ghettos or concentration camps where Jewish people were held during the years of the Holocaust.
Gideon Taylor, the president of the Conference on Jewish Material Claims Against Germany, said he was surprised by the lack of knowledge younger generations have about the historical event.
"The results are both shocking and saddening, and they underscore why we must act now while Holocaust survivors are still with us to voice their stories," he said. "We need to understand why we aren't doing better in educating a younger generation about the Holocaust and the lessons of the past. This needs to serve as a wake-up call to us all, and as a road map of where government officials need to act."
This isn't the first time Gen Z has caused a stir in relation to the Holocaust.
In August, the Auschwitz‑Birkenau Memorial and State Museum called out TikTok users for starting a trend on the platform which saw influencers pretending to be Holocaust victims.
"The 'victims' trend on TikTok can be hurtful & offensive. Some videos are dangerously close or already beyond the border of trivialization of history," a post from the museum's official Twitter account read.
Attached to the tweet was a statement from the Auschwitz museum, which criticized the insensitive videos and encouraged young people to research historical events before posting something about them in a way that could offend others.
"We have to be very careful in this discussion because the language used — also very often in social media — seems to carry lots of emotions, sometimes very strong," the statement read.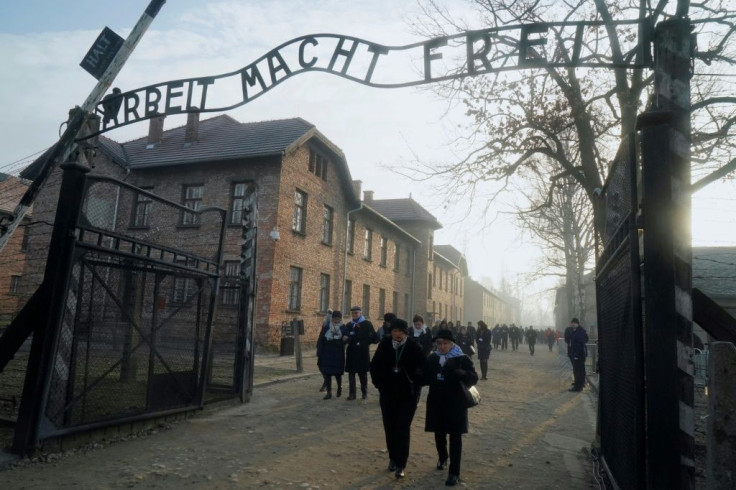 © Copyright IBTimes 2023. All rights reserved.