Home Office Productivity Accessories Review that Makes you Razer Sharp: Hands-on with Kylo, Basilisk X Hyperspeed, Blackwidow Lite, Kraken X, Seiren X
This article uses affiliate links, which means if you purchase products through these links, we may earn a commission. Click here to see our
T&C
. For licensing please click
here
.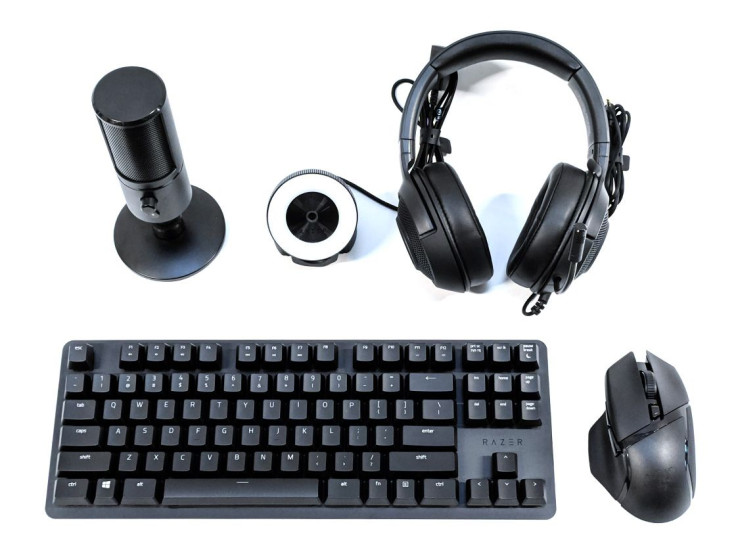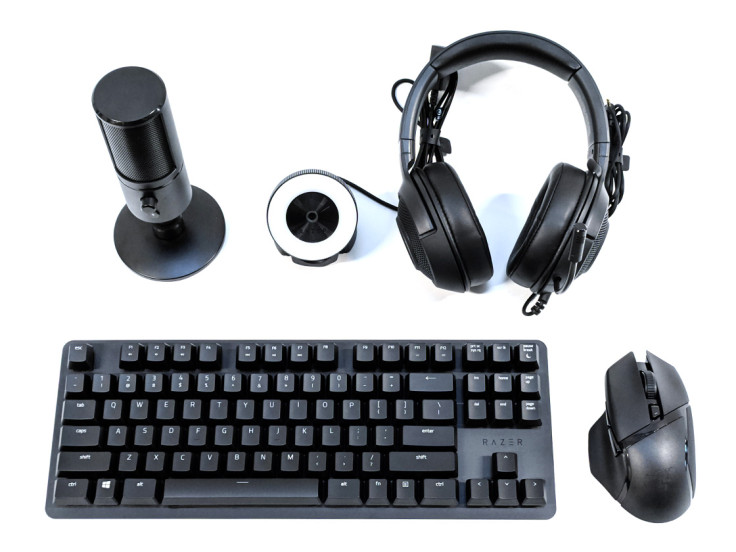 After making a legendary splash for itself in the gaming peripherals arena, Razer in the last few years have seen enormous growth, going even into laptops, desktops and mobile devices. However, it remains to be a force to be reckoned with in the peripherals as it's bread and butter, and when you need an upgrade to 'motivate' your home productivity, not only are the Razer peripherals capable - their matte black theme makes sure that your home office set up kick up a notch in effectiveness while keeping everything tasteful and stylish.
I had the chance to check out a whole range of Razer 'home upgrade' products, and am here to shed some light on what this game-centric peripheral company can do for your home office.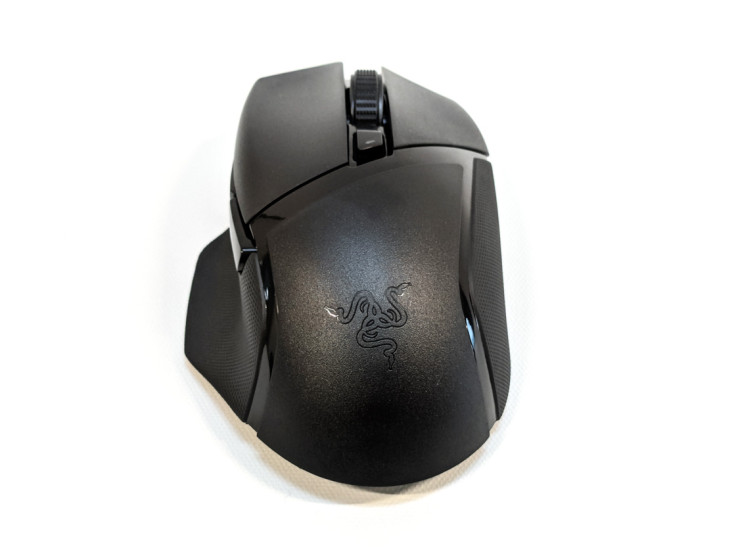 Razer Basilisk X Hyperspeed Wireless Precision Mouse
The gaming mouse aisle might be the last place you look for your next work mouse, and the RGB lighting that will earn you raised eyebrows in the office is to blame. The Basilisk X Hyperspeed however is the only Basilisk range mouse that has shed the usual light show in favor of a low-key matte-black serious look. But that is not to say this is a boring mouse: the menacing snake-fang profile is a constant reminder that this mouse is still a Razer at heart.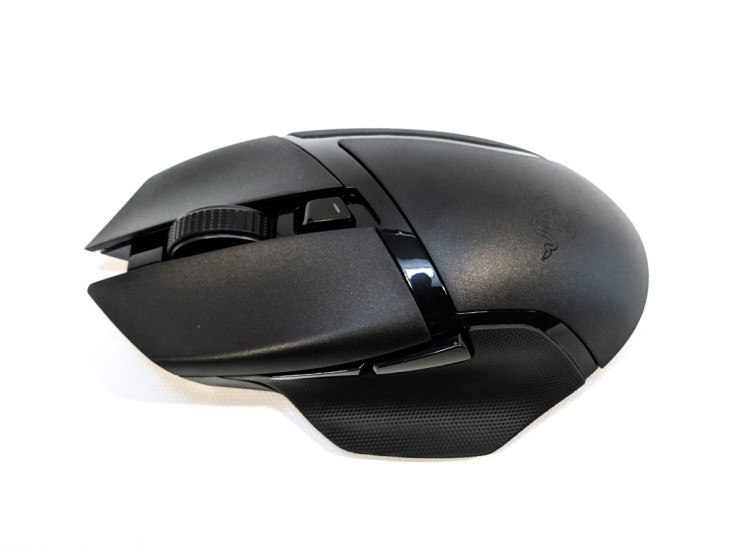 The finish of the Basilisk X Hyperspeed is a utilitarian matte black plastic - together with rubberized textured surface on both sides. The design screams durability, and is made to be hard wearing for gamers and office warriors alike.
The ergonomics of the Basilisk X Hyperspeed will save palm grip users' wrist from fatigue over long periods of use. The thumb rest especially allows greater weight of the hand to rest on the mouse and more freedom of movement of the wrists.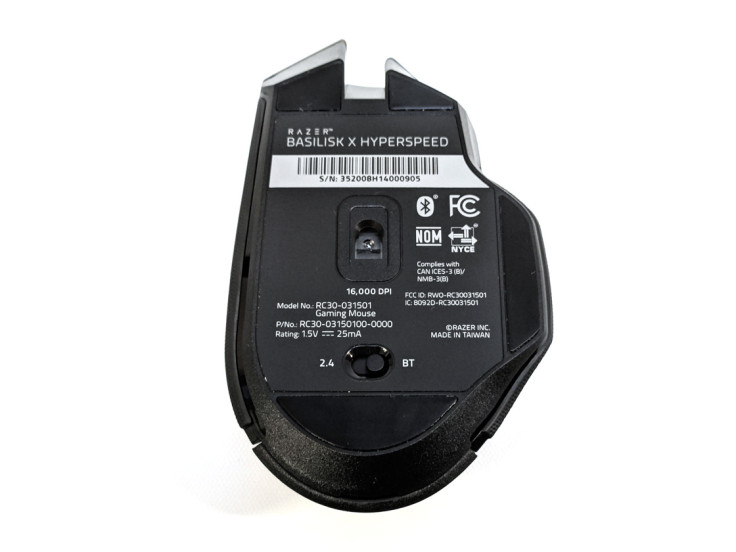 Precision-wise this is a mouse that boasts 16,000 DPI, so you know you're bringing Razer's precision controls into your productivity game. But as most office workers wouldn't need 'sniper worthy' accuracy while doing their spreadsheets, the Razer Synapse app allows you to customize two resolutions of the mouse to toggle between using the resolution key behind the scroll wheel. This gives you great flexibility to set different resolutions for different tasks.
The low latency of the Basilisk X Hyperspeed is also very impressive, to the point that I often forget that they are wireless - especially when using the included 2.4GHz dongle. The secondary connectivity via Bluetooth enables this mouse to be synced with a second device - like a tablet - and switch between them with ease.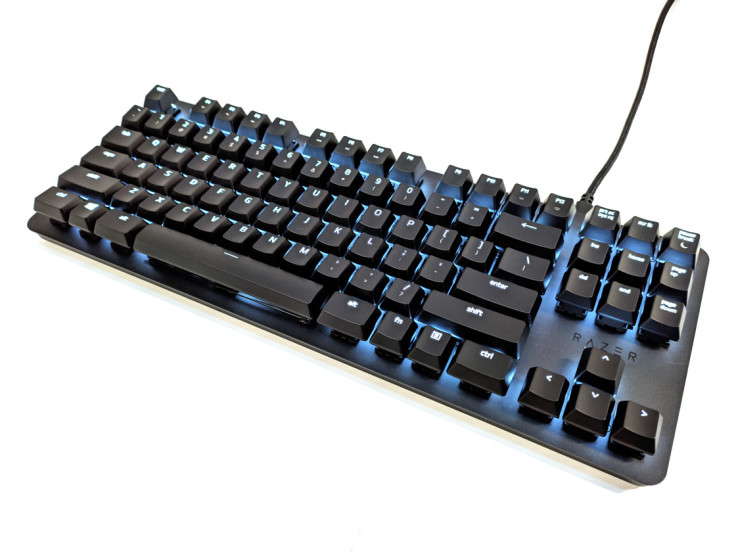 Razer Blackwidow Lite Mechanical Keyboard for Work?
Fed up with low-profiled laptop keyboards? How about clickiness from a mechanical keyboard to bring back some excitement to typing? The Razer Blackwidow Lite is a keyboard designed for gaming, that has the aesthetics to be serious enough for work.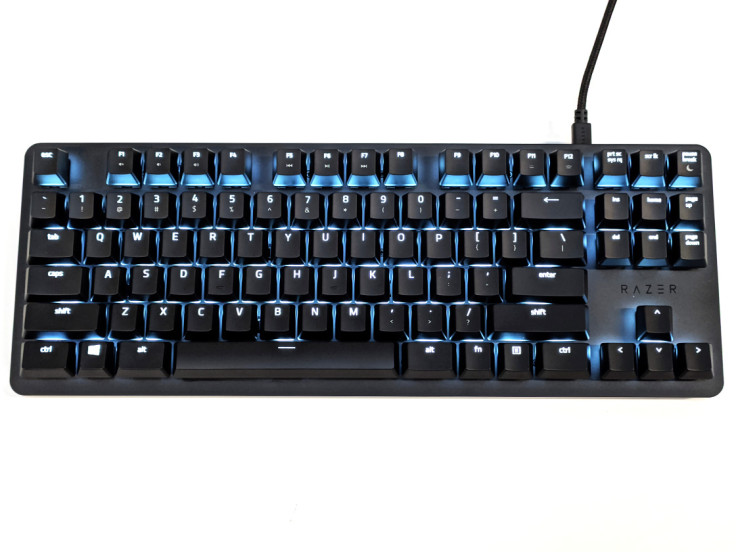 Instead of RGB lights on these keyboards, you get white backlit keys with LEDs that also reflect off the base plate of the keyboard, an ominous effect that keeps your desktop setup edgy yet sober.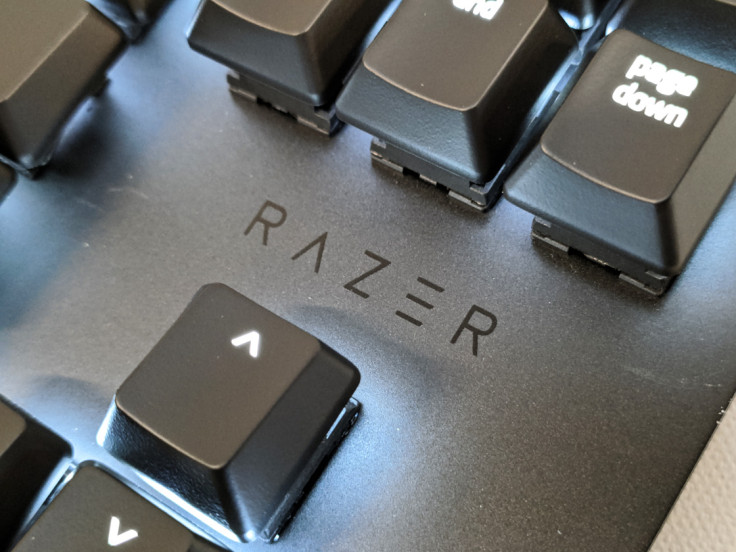 The keys on the Blackwidow Lite don't sink into the base of the keyboard, but instead rise above it. This design makes cleaning, especially dusting the keyboard a breeze. The raised keys and that classic mechanical key travel is what this keyboard is all about - to get that classic clickity-clack tactility that you just won't get on laptop keyboards.
One tip I'd give on typing with this keyboard is the need for a good wrist rest (Which Razer does make) - especially if your habit is to rest the ball of your palm on the table when typing. The raised height will need some compensation to have an easier typing experience. Typing on the Blackwidow Lite is otherwise a joy, with extremely responsive keys, as well getting a satisfying mechanical click at each keystroke.
For those who find the mechanical typing sound an annoyance - Razer has that covered too. Included with the keyboard are orange o'rings that you can install yourself to reduce the keystroke sound while still keeping the key action.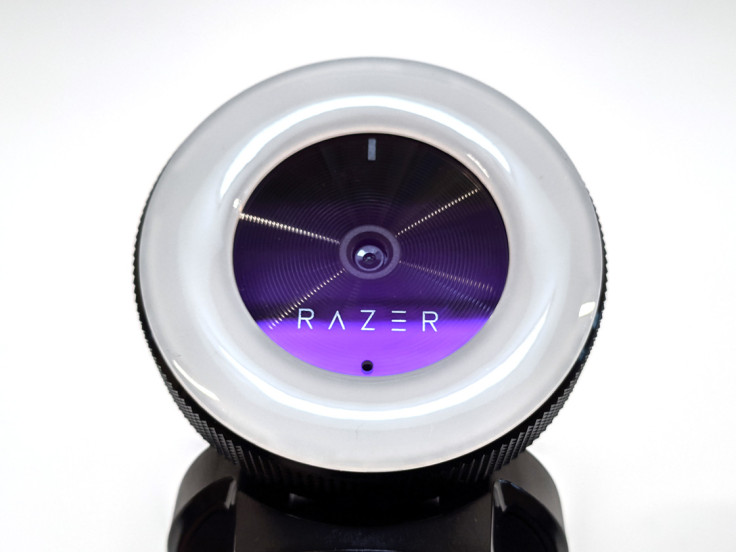 Razer Kiyo Webcam with Built-in Lights
In 2020 the webcam became an integral productivity peripheral as Zoom and other video conferencing software became a part of every office worker's workflow. This change means the Kiyo - originally meant for streaming gamers is now suddenly on the radar for those looking for a good webcam for work.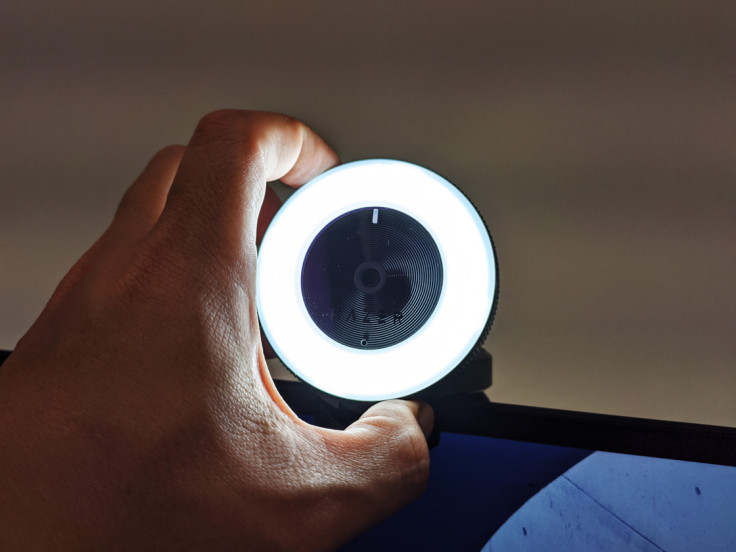 Other than being a full HD webcam, the Razer Kiyo has a few unique features that sets it apart from its competitors - and the most obvious feature is of course the giant ring light that encircles the camera lens. The ingenious LED can be easily turned on and off by rotating the ring itself, while going through a range of brightness to get the luminosity that you want.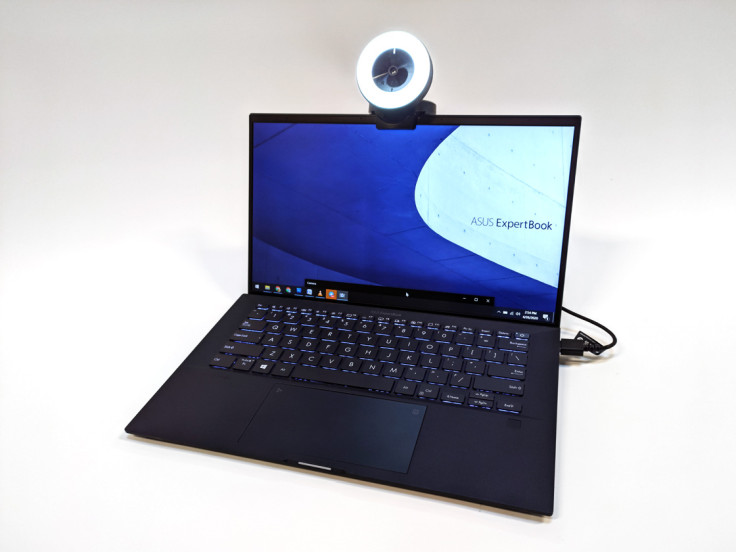 While the light is much better than that of - built-in flashes on mobile phones, the truth is it is suitable and helpful as a fill light that improves the camera imaging of your face, and not enough as a main source of illumination.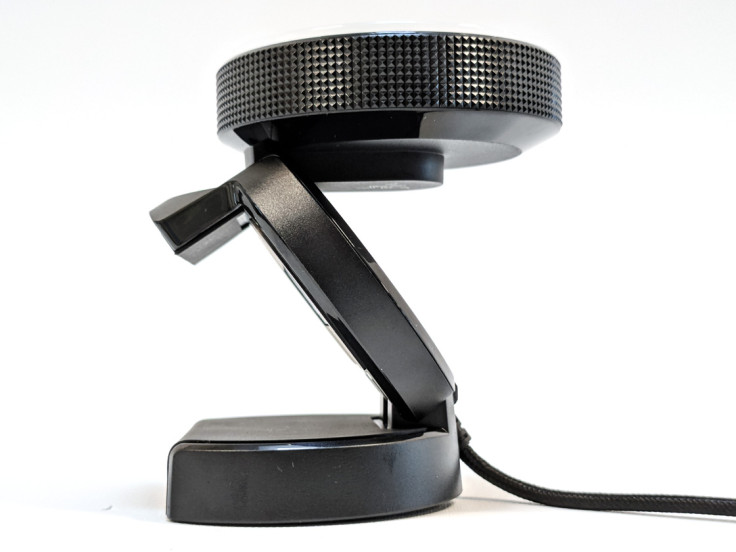 Another excellent design on the Kiyo is it's stand, which I would go as far as to say it is the best stand design in the market. The stand itself is weighted and can sit firmly on the tabletop while the rest of the camera stands up right like a snake. The design also allows it to be cleverly clipped on monitors by using gravity, as well as being screwed onto a standard camera tripod.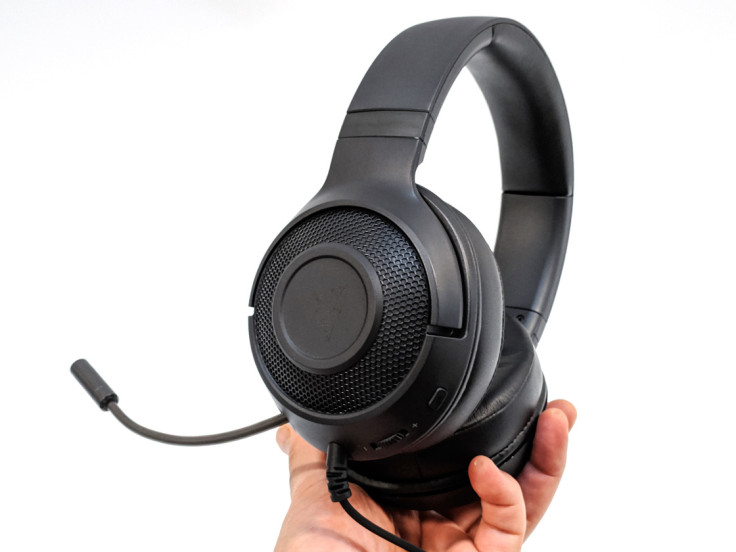 Razer Kraken X and Seiren X - Light Weight Sound solutions
Even though the Kiyo has its own built-in microphone which will be enough for the casual conference call, for video conferences or streaming where quality is a matter of your image, and you'd want to step up in audio quality. The Razer Kraken X headset and Seiren X microphone are devices that are made for this very purpose.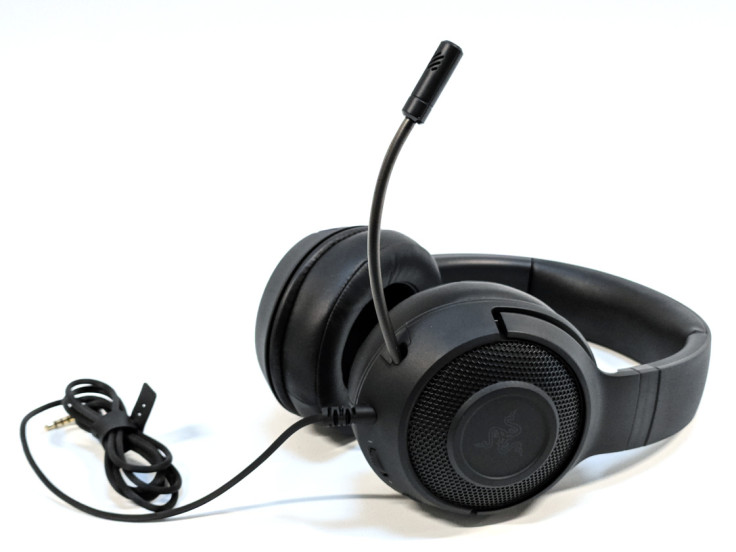 The Kraken X headset obviously gives you a good headphone as well as the microphone, and is a budget friendly option. Terminating with a TRRS three ring headphone jack, it will work fine with most laptops today as well as mobile phones that incorporate a single combined jack for headphone and microphone.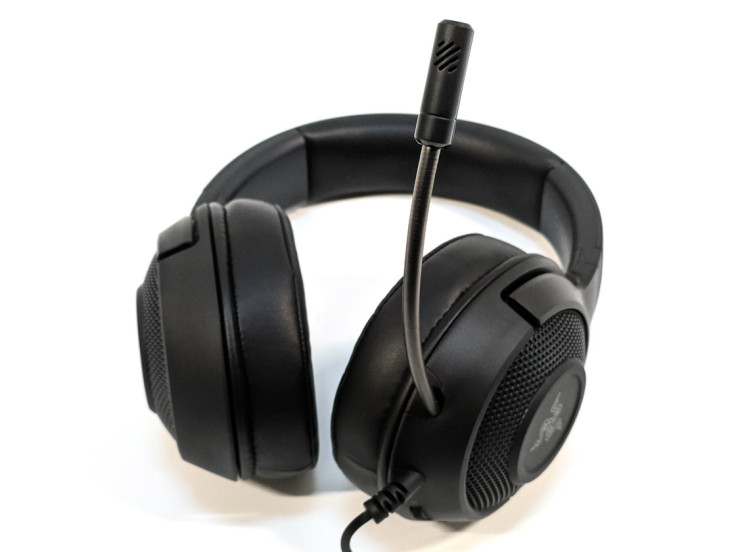 With the Kraken X, the microphone is brought to the mouth via a flexible arm. It's a very simple solution and more importantly, it works! And it can be flexed away whenever you don't need the mouthpiece anymore. The headphone itself also sounds decent, has a capable bass response, and is good for casual listening of music when you're not video conferencing. The lightweight and generous padding make these headphones comfortable when being worn for long periods of time.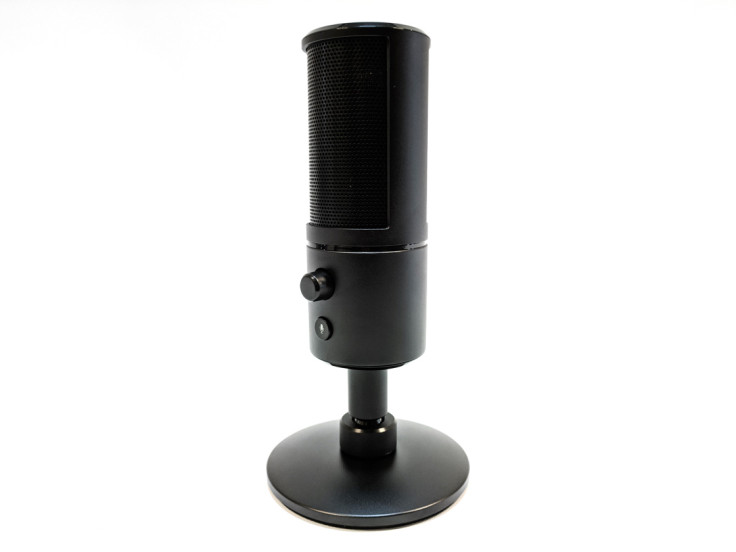 If you want to take it up another notch, the Seiren X microphone would be the next rung in the ladder of sound input solutions. The USB condenser microphone has a supercardioid pickup field that ensures minimal ambient noise is picked up, while the large diaphragm produces a much fuller, more dynamic sound input so that your voice sounds more professional on the other end of the call or stream.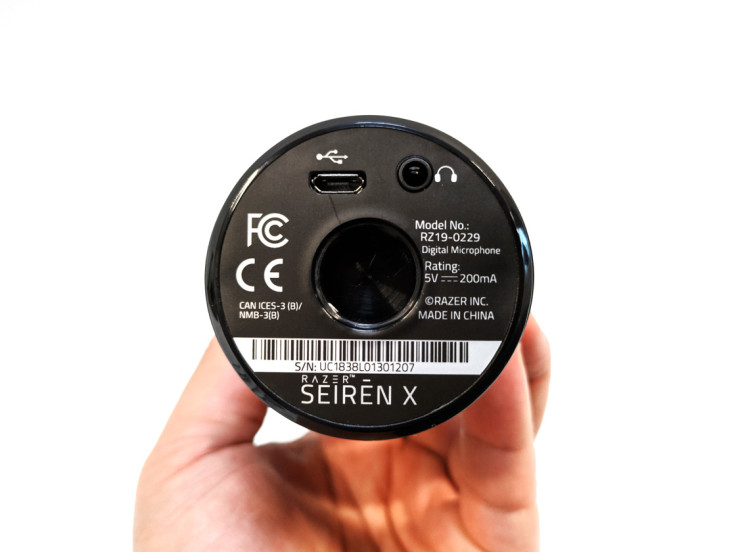 Having tested many USB condenser microphones, the Seiren X is one of the most compact and lightweight solutions available, and also one of the most low cost solutions. This microphone like other Razer devices in this list also carries the matte black minimalist look that oozes productivity and creativity rather than the gaming vibe that's normally associated with Razer.
Final Remarks
Though Razer is reputed to be 'by gamers, for gamers', don't be quick to dismiss it from your home office set up as it does have a range of peripherals that would look right at home in the office. Since gamers are always demanding the greatest precision, speed in their controls, why not bring some of that performance to your work? And it sure doesn't hurt to look good with Razer's aesthetics while doing it.
Sam is a production engineer turned tech writer who specializes in seeking out gadgets that enhances productivity while still looking sharp. This is a contribution to an ongoing IBTimes review series on gadgets for Home Productivity.
© Copyright IBTimes 2023. All rights reserved.