'Homeland' Season 4 Spoilers: Who Died In Episode 10? Carrie And Saul's Fate Revealed In '13 Hours In Islamabad' [RECAP]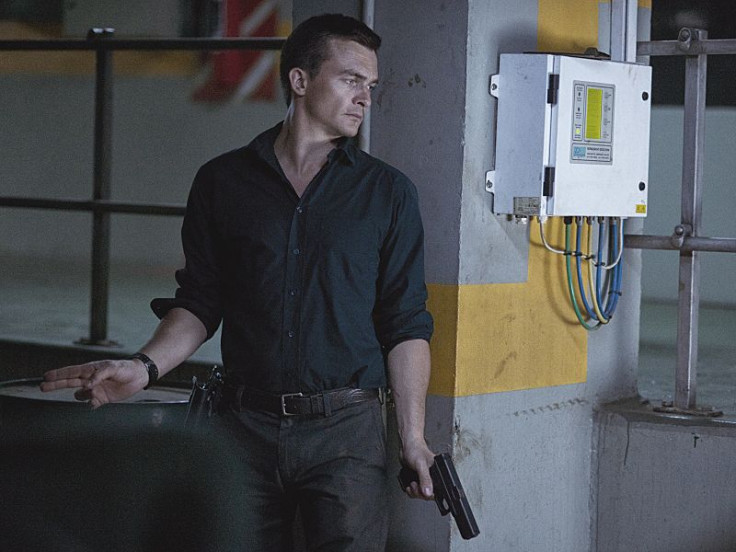 After episode 9's deadly cliffhanger, Carrie Mathison's (Claire Danes) and Saul Berenson's (Mandy Patinkin) fate was revealed on Sunday night's installment of "Homeland." In Season 4, episode 10, "13 Hours in Islamabad," viewers learned that both characters made it out of Taliban terrorist Haissam Haqqani's (Numan Acar) convoy blast alive following Saul's prisoner exchange. Other characters, however, were not so lucky.
As Carrie and Saul, both wounded, fought for their lives on the streets of Islamabad against Haqqani's assassins, Sen. Andrew Lockhart (Tracy Letts), U.S. Ambassador Martha Boyd (Laila Robins) and the rest of the CIA went head-to-head against Haqqani within the U.S. Embassy's walls.
After Martha Boyd's husband shared intel that Haqqani knew how to get into the embassy and the attack on Carrie and Saul might only be a distraction, Peter Quinn (Rupert Friend) ordered a lockdown. Just as Lockhart began the procedure, Haqqani and his men barged into the office and killed several CIA workers. Carrie's secondary team members, Fara Sherazi (Nazanin Boniadi) and Max (Maury Sterling) were among the few taken hostage.
Despite Lockhart making it safely to the lockdown vault, Haqqani was able to track them down. To gain a "traitor list," the one thing Lockhart took with him inside the vault, Haqqani began ordering executions of the CIA hostages. Lockhart refused to cooperate, until Haqqani threatened to personally behead Fara. While Martha refused to agree with his plan to leave the vault and hand over the CIA's confidential files, Lockhart pushed her out for the way and made his grand exit.
"He's going to cut her head off for f---'s sake," Lockhart said. "I can't just stand here and watch, now move aside!"
Despite Lockhart leaving the room and handing Haqqani the asset list, Haqqani still killed Fara. After her killing, Quinn, who watched the entire debacle in the wings, stepped forward and killed a few Haqqani's men, managing to injure the Taliban leader. Quinn attempted to follow Haqqani after the gunfight, but lost his trail after the Taliban set off a bomb inside the embassy's tunnels. Max and Lockhart both survived.
Back on the streets, Carrie's request for help from the ISI's counterterrorism chief Aasar Khan (Raza Jaffrey) fell on deaf ears. Viewers learned ISI operative Tasneem (Nimrat Kaur) had, as expected, indeed been working with Haqqani. She told Aasar to wait "10 minutes" before calling for help.
"It's time they get a dose of their own medicine," she said.
After a four hour time jump, a news broadcast revealed approximately 40 Americans died during the attack. Six had been killed in the convoy explosions, one appearing to be Pakistan CIA deputy station chief John Redmond (Michael O'Keefe). The attack resulted in the White House ending all diplomatic relations with Pakistan, and ordering all members of the CIA back to the U.S. Unlike Carrie who agreed it was the right decision to return to America, Quinn was not interested in ending their mission with Haqqani still alive.
"We have to try. … You're the one who got me here. You're the one who said this was important. Well, guess what? It is now," Quinn told Carrie.
"You will die trying or worse and I won't allow it. … Pack your things. That is a direct order," Carrie said.
Despite Carrie's orders, Quinn snuck out of the embassy. Upon finding out Quinn had escaped, Carrie received permission from Lockhart to remain in Pakistan for five days to find him.
"Homeland" airs Sundays at 9 p.m. EST on Showtime.
© Copyright IBTimes 2023. All rights reserved.