'Homeland' Season 5 Spoilers: Carrie Reveals Quinn's Shocking Fate In Episode 10 [RECAP]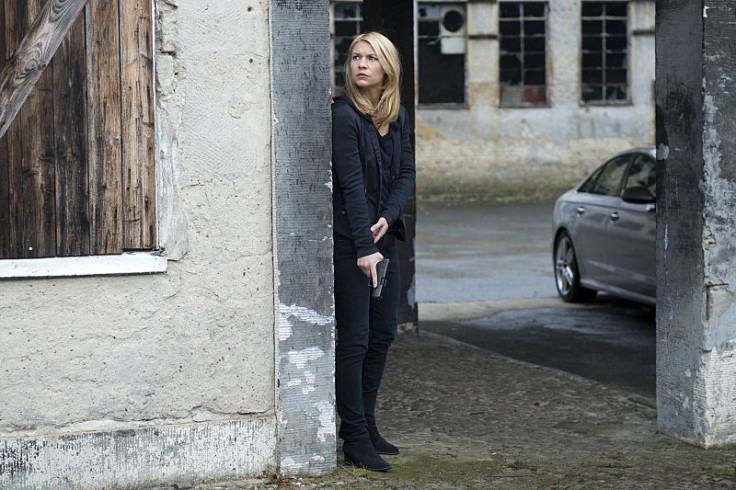 The race to find Quinn was on in "Homeland" Season 5, episode 10. With Carrie Mathison's (Claire Danes) life no longer in danger, she focused her attention on finding Peter Quinn (Rupert Friend) in "New Normal."
Episode 10 opens with a jihadi, dressed in plain clothes, wheeling a suitcase through Berlin train station. He goes into an elevator and passes the case to another jihadi wearing a construction uniform.
Meanwhile, Carrie and Saul Berenson (Mandy Patinkin) meet up with Dar Adal (F. Murray Abraham) to discuss Allison Carr's (Miranda Otto) suspected treason. Despite their evidence against her, Dar isn't quick to dismiss her as a liar, noting the hard work she's put in with the CIA over the years. Dar tells Carrie her work with the investigation is done and sends her on her way. When she leaves, Saul, who is off the hook following Ivan's (Mark Ivanir) confession that the USSR was responsible for General Youssef's (Igal Naor) plane explosion, says he wants a shot at interrogating Allison.
Things get heated between Saul and Allison during the interrogation. He accuses her of trying to get Carrie killed and says "not one thing about your life from this moment forward with be easy." When he gets frustrated with her explanations, Saul puts Allison up against a wall and chokes her. He's soon after removed from the situation.
Carrie says now that she's safe, she needs to find out what happened to Quinn. She reveals to Astrid (Nina Hoss) the last she saw him was nine days ago -- when he disappeared while on Jonas' (Alexander Fehling) watch -- and says there is there is no record of him at any hospital or morgue. While looking for Quinn she stumbles upon a breaking news broadcast, which shows the Islamic State's video of Quinn's torture. The jihadis gives the U.N. Security Council 24 hours to give in to their demands and threaten to release an "invisible and merciless poison" in a major European city if they don't.
Carrie tells Saul she needs to see the video from beginning to end in order to see if Quinn was sending her a message. Astrid says it looks as if the video was shot days ago and could use Carrie's help studying it. Carrie gets teary-eyed watching the footage and has to look away. The end of the footage shows Quinn lying on the ground, seemingly dead. While Quinn does not send a signal in the video, one of Astrid's men, BND Hans Podolski (Sebastian Hulk), finds a clue to his possible whereabouts.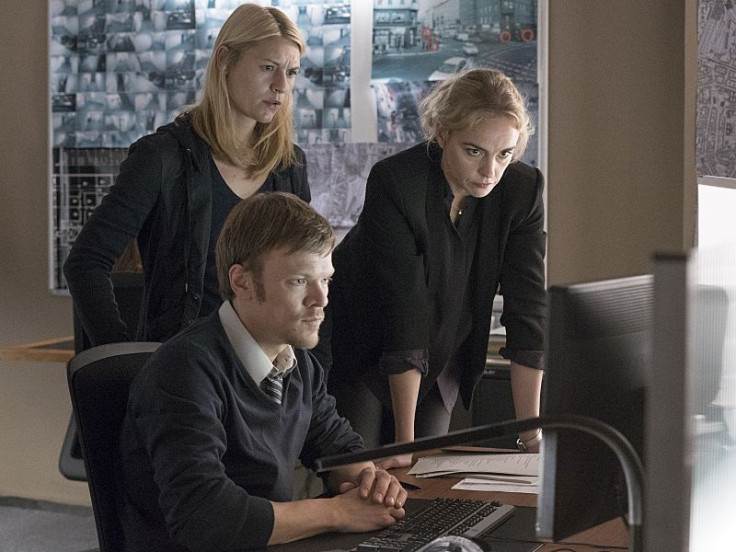 Despite Allison's suspected treason, Dar agrees to let her help with the investigation into the Islamic State's threat. Ivan even lends a hand, telling Dar it is very possible the Islamic State has the large amount of weapons and poison gas they claim to have for the attack.
Meanwhile, the jihadis meet to discuss their planned attack. They reveal Berlin train station is their target and say they will close off the exits and entrances in order to "maximize causalities." After their meeting, one of the jihadis, Utku, discovers that Quinn is still alive. He also finds one of the injections, which helps with the side effects of the gas, in the trash. Utku tells Bibi (René Ifrah) and they agree there is a traitor in their midst. They meet with their men and search their packs. Despite Qasim (Alireza Bayram) being responsible for helping Quinn, his pack is full and another one of their men is shot dead by Bibi. En route to Berlin station, Bibi tells Qasim he searched his kit ahead of time and knows of his betrayal. He tells him the next time he does something without his consent it will be his last.
Astrid and Carrie narrow down Quinn's possible location to 39 addresses. Soon after they find where the jihadis were hiding and discover Quinn. While the duo initially believe he is dead, Carrie shines a flashlight on his face and sees his eyes and finger move. The installment ends showing Carrie sitting by Quinn's hospital bed. Saul comes to visit and sits alongside her in silence.
"Homeland" airs Sundays at 9 p.m. EST on Showtime.
© Copyright IBTimes 2023. All rights reserved.
FOLLOW MORE IBT NEWS ON THE BELOW CHANNELS