Honey Boo Boo On Criticism Of Her Relationship With 21-Year-Old Boyfriend: 'I Don't Really Care'
KEY POINTS
Honey Boo Boo gushed over her boyfriend Dralin Carswell in a new interview
The reality star also responded to the criticism over their four-year age gap
Mama June's youngest daughter said she does not care what other people think of her relationship
Alana "Honey Boo" Thompson broke her silence amid the criticism of her relationship with her much older boyfriend, Dralin Carswell.
The 16-year-old reality star and her sister Lauryn "Pumpkin" Shannon, 22, recently did a sit-down interview with Entertainment Tonight correspondent Rachel Smith ahead of the Season 6 finale of their family's reality show "Mama June: Road to Redemption."
During their chat, the backlash over Alana's age gap with her 21-year-old beau was brought up. Mama June's youngest daughter did not back down and bravely addressed the issue.
"I don't care because, like, at the end of the day, my sister approves, his mom approves, and we're happy, so what fans got to say or what haters got to say, I don't really care," the teen told Smith.
Fans who follow the reality star's social media would know that Dralin has become very close to Alana's family. He even joined them when they recently did a meet and greet in West Hollywood and vacationed in Los Angeles.
The former "Toddlers and Tiaras" star alleged to ET that aside from their age gap, many were against their relationship because of Dralin's ethnicity as well.
"In our relationship, the two most things that everybody is always talking about is our age gap and definitely because he's Black and I'm white and we're an interracial couple," she said.
Despite the negativity, Alana is more focused on their relationship. She gushed over her boyfriend in the interview, saying that conversing with Dralin always comes easy for her and never gets boring.
"I like how it's never quiet when we're around each other, we're always talking about something — it's never like an awkward moment, silence or none of that. We're always just talking about something," she explained.
Last month, fans were stunned when Honey Boo Boo made the headlines for allegedly getting engaged to Dralin after dating for a year and a half. The rumor surfaced after Alana was spotted wearing a diamond sparkler on her left ring finger.
However, a spokesperson for the reality star quickly shut down the rumors, telling Page Six that the accessory was "just a ring" and not an engagement band.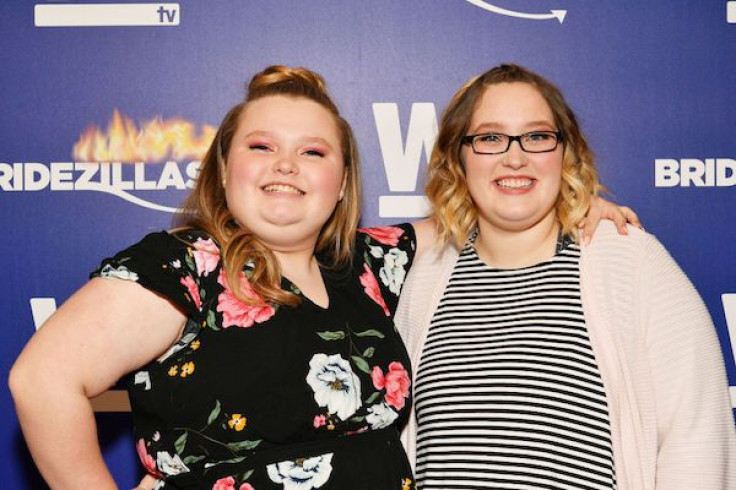 © Copyright IBTimes 2023. All rights reserved.