Twitter Reacts To Honey Boo Boo's Weight-Loss Surgery Plans: 'Kind Of Appalled'
KEY POINTS
Fans reacted to the news that Honey Boo Boo is getting weight loss surgery next month
Perez Hilton discouraged the teen from going under the knife because it won't fix the problem
The columnist suggested that Alana should lose weight the natural way
Alana "Honey Boo Boo" Thompson is set to undergo weight-loss surgery for her 17th birthday in August, and fans are not happy about it.
After TMZ broke the news Wednesday that the teen reality star will head to Queens, New York, next month to receive a suture sculpt endoscopic sleeve from weight loss doctor Steven Batash, fans took to Twitter to slam Mama June Shannon's youngest daughter's surgery plans.
Columnist and blogger Perez Hilton, who has been following Alana and her family for years, shared his two cents on the issue in a tweet.
"Getting weight loss surgery is like putting a band-aid on a problem. It won't fix the issue — will only help. As someone who has struggled with their weight their WHOLE LIFE, I'm always a big cheerleader of advocating for doing it naturally," he wrote.
Sandy Nelson Malone, the managing editor of law enforcement news outlet The Police Tribune, also voiced her disappointment on the microblogging site.
"So #HoneyBooBoo is getting weight-loss surgery at 16!?!?! I'm kind of appalled …," she tweeted.
"Maybe a combo of surgical help and mental health help will really be a good thing," another fan stated.
"Having weight loss surgery is like eating Oreos while brushing your teeth. It doesn't work well, and people have issues with the surgery long term," a different user opined.
According to TMZ, Alana wanted to live a healthier life and didn't get the results she hoped for from diets and exercise. The teen was reportedly also worried that her weight is genetic.
The news comes about a month after Mama June lost the custody of her youngest daughter after a judge in Georgia granted Lauryn "Pumpkin" Shannon sole physical custody of her sister. The court also ordered Mama June to pay Pumpkin $800 monthly in child support until Honey Boo Boo turns 18.
Fans will get to see all the drama in Mama June and Pumpkin's legal battle for Alana unfold in the season finale of "Mama June: Road to Redemption" this week.
Ahead of the season-ender, a teaser clip showed Alana's biological dad, Mike "Sugar Bear" Thompson, wiping his tears after Pumpkin's husband Josh Efird brought to him the papers he needed to sign for his daughter's custody.
Catch the season finale of "Mama June: Road to Redemption" on Friday at 9 p.m. EDT on We TV.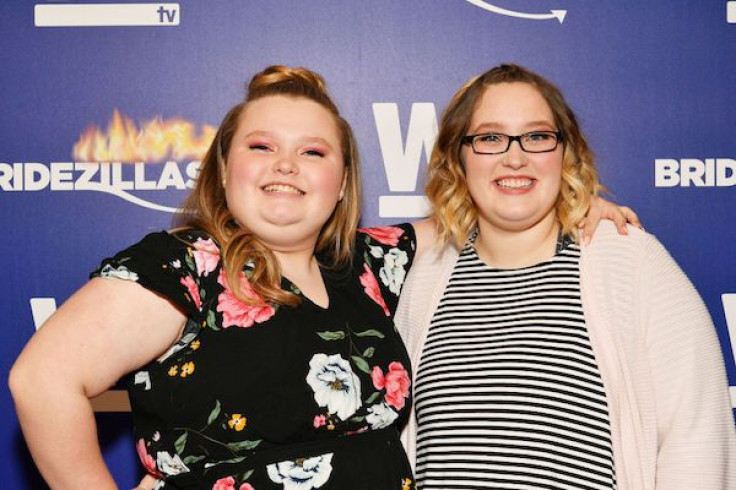 © Copyright IBTimes 2023. All rights reserved.