Hong Kong's 'Vertical Horizon': A New View Of The Famous City [PHOTOS]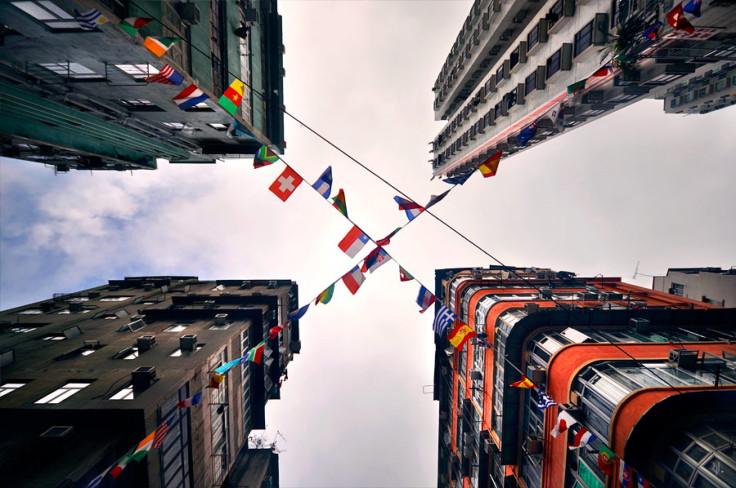 Hong Kong's skyline is one of the most recognizable cityscapes in the world. Now, graphic artist and photographer Romain Jacquet-Lagrèze is looking at the city's towering skyscrapers from a different point of view.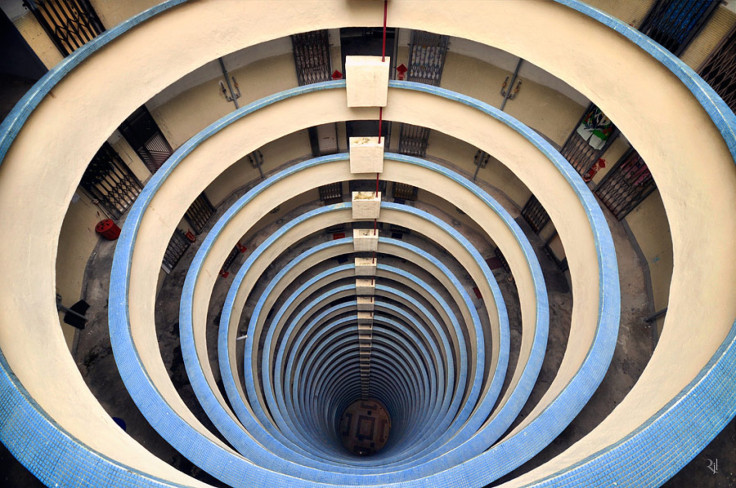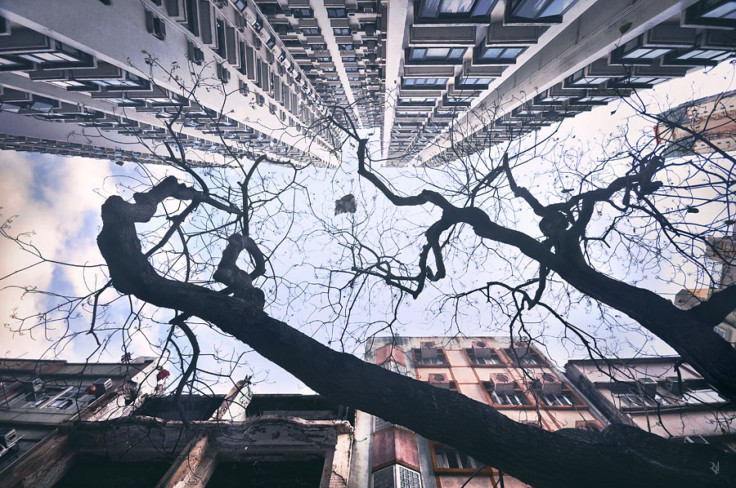 After his initial interest in photography was piqued working in Los Angeles and Tokyo, he found himself with his newest photo subject: Hong Kong. According to the Wall Street Journal, Jacquet-Lagrèze, a 26-year-old Frenchman, arrived in Hong Kong in 2009 and started shooting vertical views of Hong Kong in 2011.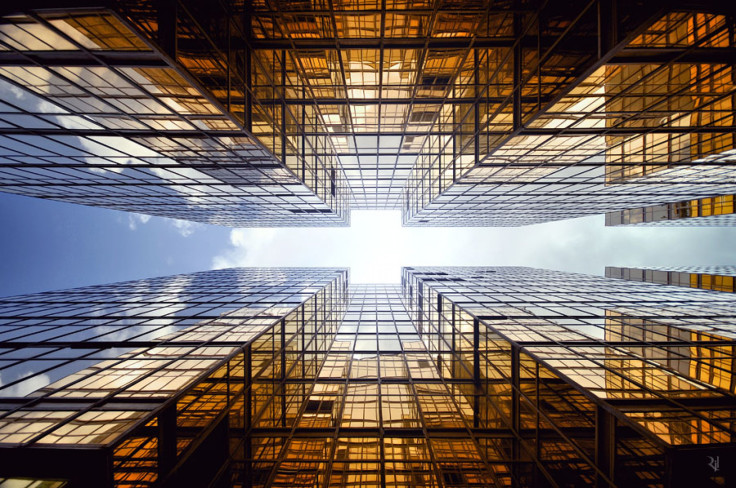 By 2012, he had decided to make a full photo project of these unique vertical shots of the city. His project has culminated in "Vertical Horizon," a photo book of 80 different images taken between January and July of last year and as well as a photo exhibit in Hong Kong's Tsim Sha Tsui district for the Le French May festival.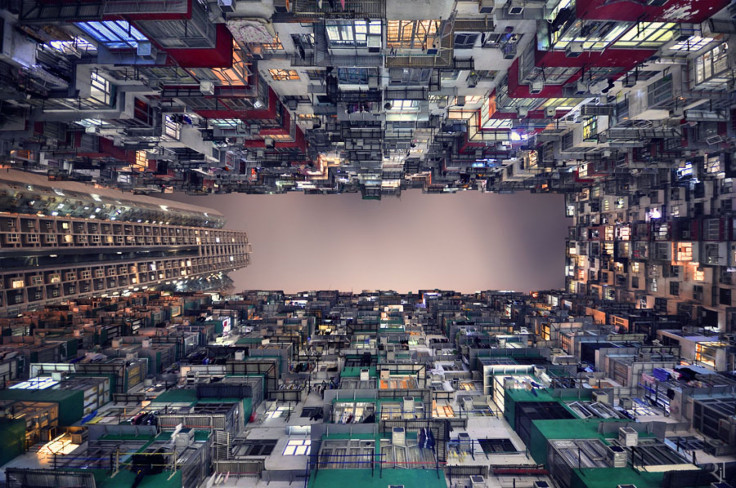 Getting the perfect shot of the worm's-eye-view photos, which are often taken at the intersections of roads and buildings, did come at a bit of a risk. "Many times I have to stand in the middle of the road, but I'm cautious and haven't suffered any accidents," he said.
Jacquet-Lagrèze says he used a wide-angle Sigma lens with a 10 mm focal length to shoot the city because it stays true to the landscape's straight lines: "I think it fits better architectural shots and it's more faithful to reality."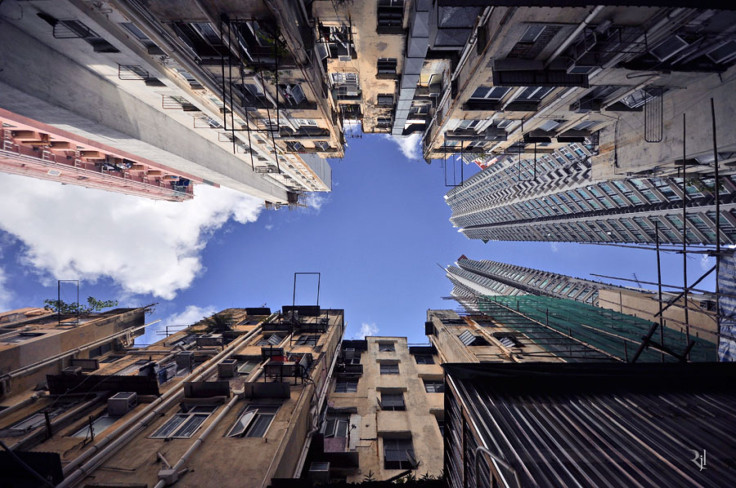 © Copyright IBTimes 2023. All rights reserved.