Horror Movie Sequels 2015: New Release Dates For 'Friday The 13th,' 'Paranormal Activity' And 'Rings'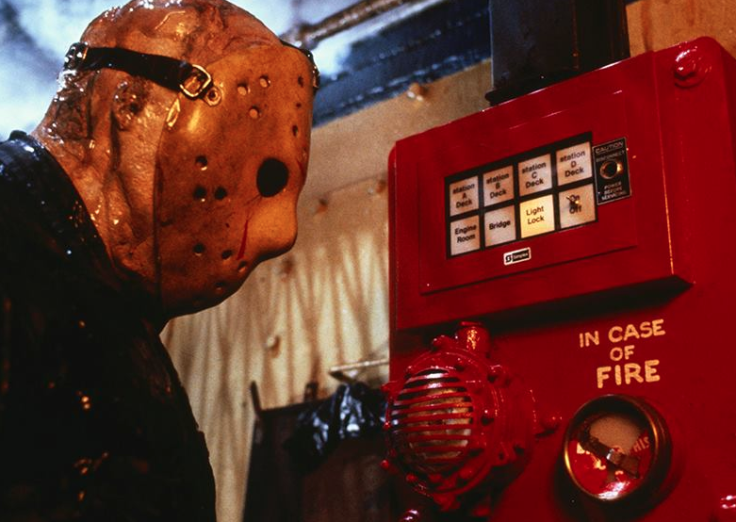 Part of the trick of a good horror movie is building up anticipation and tension before the movie's big scares. Paramount seems to be using that strategy in more of a big picture sort of way – again postponing the release of its new "Friday the 13th" sequel. The announcement comes on the heels of new release dates for a few of the studio's upcoming horror flicks.
Paramount had previously pushed "Friday the 13th" from Mar. 13, just two months from now, to Nov. 13, two weeks after Halloween. Now fans are going to have to wait until 2016 for the next Jason Voorhees killing spree. Obviously needing to release the film on a Friday the 13th, Paramount has selected May 13, 2016 as the new date for the film. There are no plot details yet for the franchise's newest installment – though what else do you need to know other than Jason will be at it again – but David Bruckner is set to direct with Richard Naing and Ian Goldberg writing the script.
Replacing "Friday the 13th" will be the new "Rings" movie. That franchise's long awaited third film – "The Ring 2" was released in 2005 – will take over the Nov. 13 release slot. F. Javier Gutiérrez is signed on to direct.
Finally, "Paranormal Activity: The Ghost Dimension" is getting a bump. Also originally slated for a Mar. 13 release, fans will not see the new film – the fifth in the franchise – until October 23.
With 2015 also seeing the release of the new "Sinister" and "Insidious" films – among others -- the next year will be a big one for popular horror sequels. Hopefully, there will be no more delays and fans won't have to wait too long to get scared out of their seats.
Which horror sequels are you most excited to see? Tweet your thoughts to @Ja9GarofaloTV.
© Copyright IBTimes 2022. All rights reserved.
FOLLOW MORE IBT NEWS ON THE BELOW CHANNELS