Hostess Deep Fried Twinkies Debut: 5 Outrageous Recipes You Can Make At Home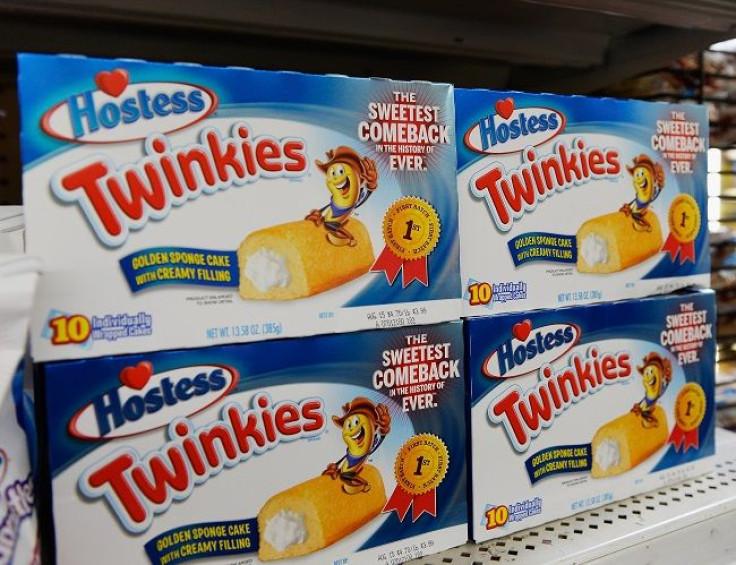 Hostess has taken the fried Twinkie from sacred carnival treat to household dessert. The pastry company has found a way to offer its customers an alternative to the fried snacks that do not require the use of an actual deep-fryer.
On Friday, Hostess Brands released its new Deep Fried Twinkies – pre-fried, frozen snacks that can be made at home. The new Twinkies come coated in funnel cake batter and oil and are immediately frozen and packaged.
The new Twinkies can be purchased in the frozen foods section at Wal-Mart exclusively, reported the Associated Press. After three months, the fried Twinkies will become available at other store locations. Vice president of marketing at Hostess Brands Ellen Copaken also revealed that the treats could even be marketed abroad eventually.
A box of seven Twinkies will cost $4.76.
Customers just have to bake the treats at 350 degrees for six to eight minutes, although they can also be prepared in a toaster oven.
Twinkies were discontinued back in 2012 after Hostess filed for Chapter 11 bankruptcy. The pastry cakes were brought back in 2013 after private equity firms Apollo Global Management and Metropoulous & Co. laid out a $410 million deal with the company.
Since Twinkies' comeback, Hostess has collaborated with major brands like Wal-Mart to create limited-edition Twinkies snacks. Previous limited-edition recipes for Wal-Mart included a mint chocolate-flavored cake, which debuted in December 2015, and a "Key Lime Slime" Twinkie for the new "Ghostbusters," film which hit theaters last month.
In honor of the Hostess Brand's new deep-fried treat, we rounded up five of the most insane fried Twinkie recipes from the internet. From the Bourbon-infused to the bacon-wrapped, here are five recipes you can try ASAP (or attempt to try, as some of the listed are proprietary recipes).
© Copyright IBTimes 2022. All rights reserved.
FOLLOW MORE IBT NEWS ON THE BELOW CHANNELS