'House Of Cards' Actor Says Claire Has Been The Star Since Season 2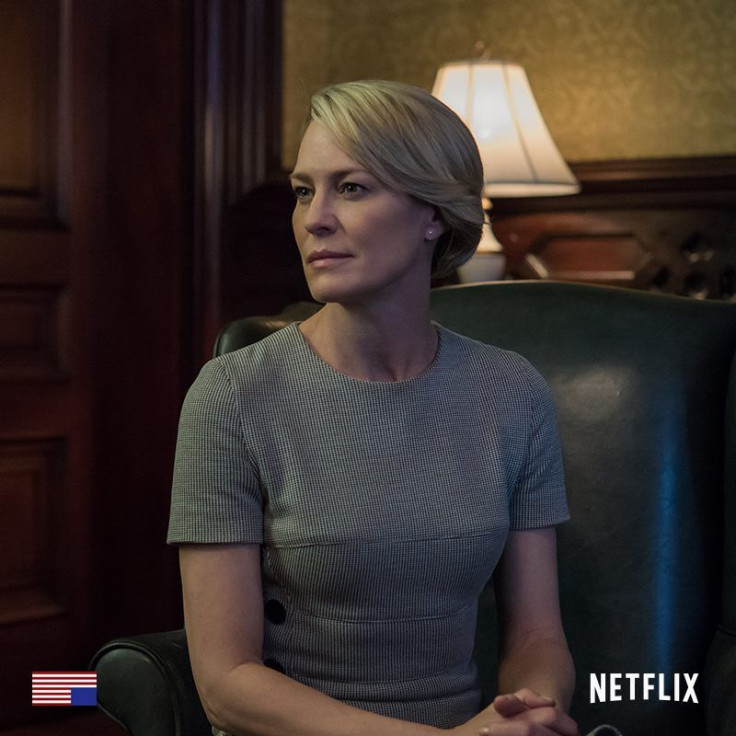 Even though Kevin Spacey's sexual assault allegations needed to be dealt with, some "House of Cards" fans are still upset that he was booted out of the show.
For the past five seasons, Spacey's Frank Underwood has been the driving force behind the Netflix political drama, so moving forward without him seems like a difficult task.
However, "House of Cards" Season 6 actor Cody Fern believes that the true star of the show has always been Frank's wife, Claire Underwood (Robin Wright). Having her take charge of the show has given everybody involved "an exciting energy," he told Fox News.
"Listen, everyone is just so thrilled to be supporting Robin [Wright], and I think that she is a powerhouse, and it's been about Robin since Season 2, and anyone who's in denial of that hasn't been watching the show," he said. "So, we're just thrilled to get behind Robin and she is a powerhouse. I mean, what she is doing with Claire Underwood is phenomenal. And, it's only going to get more interesting."
The show almost didn't push through with its sixth season after Spacey was implicated last year with several sexual harassment accusations. He was first accused by "Star Trek: Discovery" actor Anthony Rapp of sexual misconduct dating back to 1986. Rapp was only 14 years old then, while Spacey was 26. After Rapp's confession, several other men, including "House of Cards" crew members, also came forward with their own sexual harassment stories against Spacey.
Netflix's chief content officer Ted Sarandos admitted that it was hard for them to move on without Spacey. Still, they were happy with the decision they made.
"I think it gave us all an opportunity to soul-search right away and I love that we were able to very quickly come to the conclusion," Sarandos told the New York Daily News.
The exec added that employees have a right to "a workplace that is safe, where people are equal and respected and are judged by the quality of their work and not who they are — not to be in a position to be taken advantage of by people of power."
"House of Cards" Season 6 will be released sometime in the fall.
© Copyright IBTimes 2023. All rights reserved.