'House Of The Dragon' Creator Explains Why Prequel Will Be 'More Engrossing And Tragic'
"House of the Dragon" showrunner Ryan Condal has opened up about the "Game of Thrones" prequel and revealed why it is going to be "more engrossing and tragic."
Unlike "Game of Thrones," which focuses on a fight between two families, the prequel is going to revolve around a civil war that occurs within just one family, which makes it sadder, Condal said in an interview with GamesRadar that came out Tuesday.
"Game of Thrones" is based on George R. R. Martin's 1996 novel titled "A Song of Ice and Fire," while "House of the Dragon" is based on the novel "A Dance with Dragons," which came out in 2011.
"'The original Game of Thrones' is really the War of the Roses, so it's the Yorks and the Lancasters [played out] with the Starks and the Lannisters — two separate families that never liked each other in the first place going at it," he told the outlet.
"This, however, is the Dance of the Dragons. It's a civil war that happens within a singular family, which in a way makes it much more engrossing and tragic, because you see people who are blood relatives turning against each other and going to war," he added.
The showrunner also noted in the interview that the highly anticipated prequel will be like the Netflix original drama series "The Crown" and the HBO series "Succession."
"I think that's actually a great metaphor," he said. "And the things we referenced in the [writers'] room the most were 'The Crown' and 'Succession,' just as tonal analogs and as shows that we, the writers, were really enjoying and immersed in."
"House of the Dragon" is set to premiere on HBO on Aug. 21. In case you missed it, here's the trailer of the prequel:
Sara Hess, writer and producer for "House of the Dragon," disclosed in a previous interview that unlike "Game of Thrones," the upcoming show won't depict sexual violence on-screen.
"I'd like to clarify that we do not depict sexual violence in the show," Hess said at the time. "We handle one instance off-screen, and instead show the aftermath and impact on the victim and the mother of the perpetrator."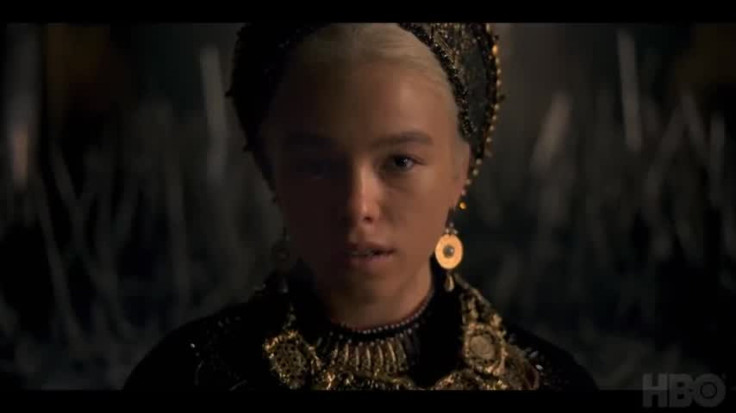 © Copyright IBTimes 2022. All rights reserved.
FOLLOW MORE IBT NEWS ON THE BELOW CHANNELS