House Passes Bipartisan Bill Opening Door To Visas For Undocumented Immigrant Farm Workers
KEY POINTS
House passes new bill making it easier for undocumented immigrants working on farms to get visas
Bill had support from both Democrats and Republicans, passing 260 to 165
Republican opposed to bill claim it is an amnesty bill
In an uncommon show of bipartisan cooperation in the House, a vote led to the passage of a new bill that would open access to work visas and legal residence for thousands of undocumented immigrants working in agriculture in the United States.
Representatives from both sides of the aisle introduced the Farm Workforce Modernization Act near the end of October, but it finally came to a vote this week. Passing 260-165, the bill will now go to the Senate.
In recent times, farms in the United States have struggled to fill their labor needs, in part due to lean times paired with an immigration crackdown under President Donald Trump. Legislators hope this bill will work to curb this growing crisis.
The legislation intends to make it easier for currently undocumented immigrants working on farms to apply for five-year work visas. Those visas will also be available for workers' immediate families. However, to be eligible, the visa applicant will have to have worked in agriculture for 180 days within the past two years.
The bill would also open the door to legal residence and possible future citizenship for many. After the bill goes into effect, undocumented immigrants who have worked for 10 years in agriculture will need to work another two before being able to apply for residence. Those with less than 10 years experience will need to work another eight before applying. This latter group, however, would be able to renew their work visa after five years to bridge this gap while remaining documented.
The act didn't pass the House with bipartisan support without some compromises, though. Those who would benefit from the new visa and residency rules would face a limit on wage growth and restricted access to social services. Although the bill's sponsors hoped it would have greater Republican support, 34 GOP representatives voted yes.
Republicans critical of the legislation have painted it as being an amnesty bill. Immigration hardliners have long been staunchly opposed to any move to provide legal amnesty to undocumented immigrants residing in the United States. Others who opposed the bill were unsatisfied that it omitted other concessions desired by Republicans.
It is not yet clear how the bill will do when it is taken up by the Republican-dominated Senate. The fact that more than 350 organizations linked to U.S. farming pushed support for the bill may prove a crucial influence, however.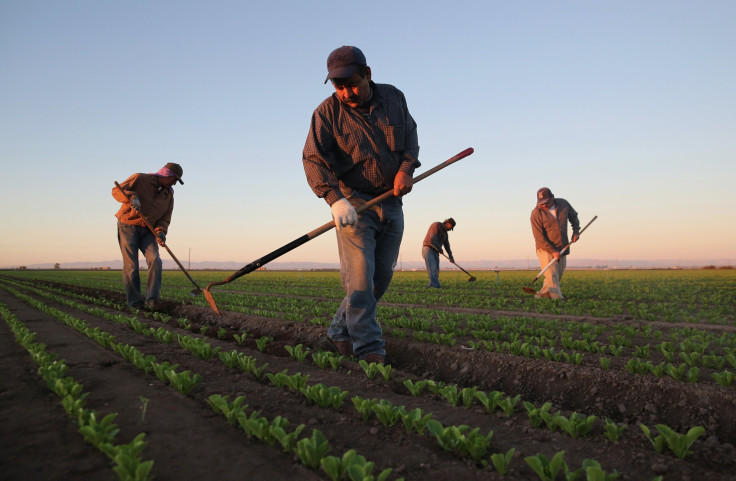 © Copyright IBTimes 2023. All rights reserved.